Solana's price performance in the last 14 days was depressing: the asset has been gradually losing volatility and value on the market while not being able to find any kind of volume for a proper recovery. However, yesterday's and today's price performance brings us a particle of hope.
In the last two days, Solana surprised the majority of investors with a solid 24% rebound. While the double-digit growth might seem like the beginning of a massive recovery rally, it is too early to celebrate.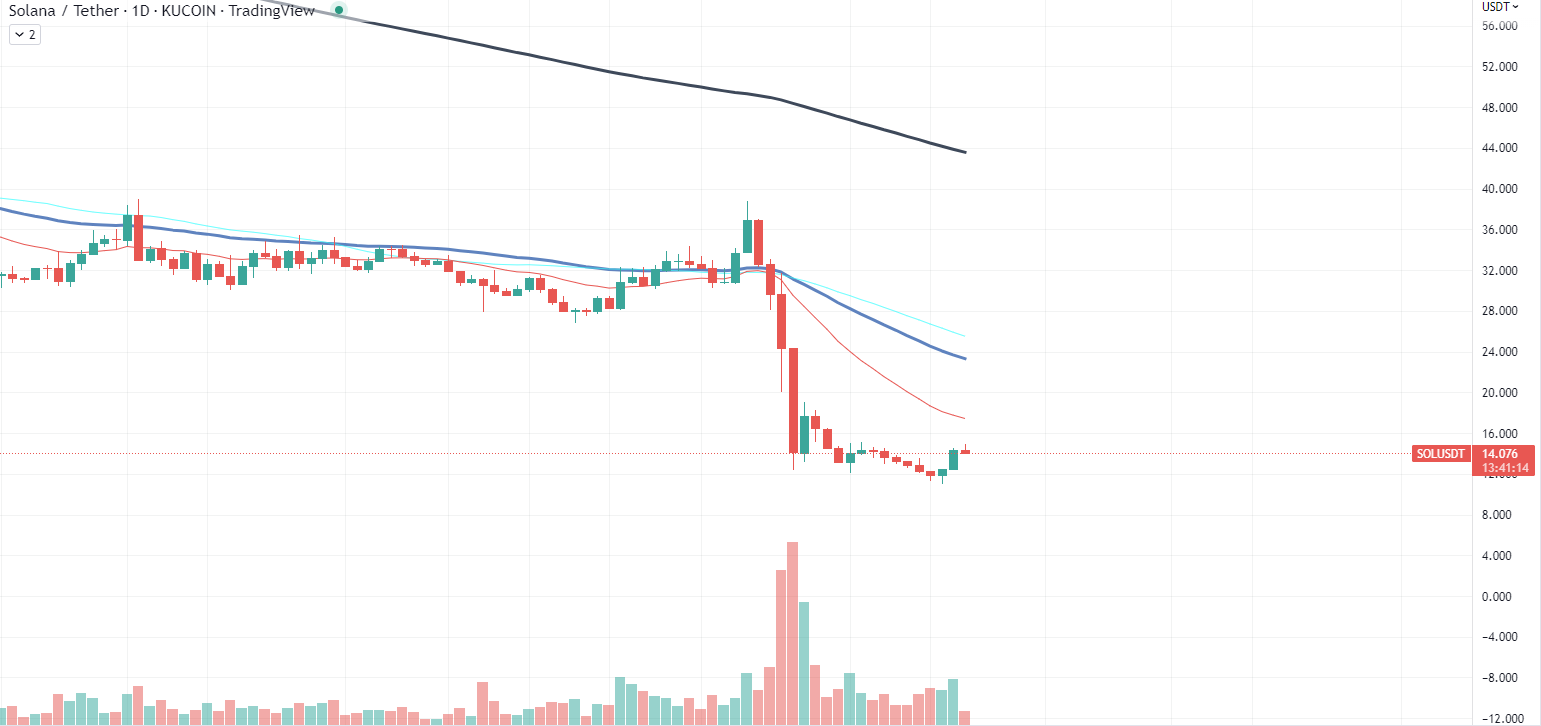 Despite the strong growth we are seeing on the chart today, traders and investors should remain cautious. To negate the loss SOL faced in the last month, bulls would need to push the former Ethereum killer to the $31 price level, which corresponds with a 124% increase from the current price.
Such a scenario seems unrealistic considering the free 80 million floating on the market that might turn into real selling pressure for the assets and cause a flashcrash, with a high liquidation volume.
Technically, a short-term recovery rally is possible, despite the bearish sentiment around the cryptocurrency. However, recoveries in times like this are considered "dead cat bounces" due to their inconsistent nature.
A potential price recovery might also be the result of a market correction; after the majority of digital assets became extremely oversold due to market-wide panic, an upward correction would come at some point.
At press time, $14.2 is the price level at which Solana consolidates for the third time in the last two weeks. The trading volume's spike to 800,000 SOL might become a foundation for a short-term recovery.