Novel Layer 1 blockchain network QANplatform unveils its testnet version, fully compatible with Ethereum's (ETH) smart contracts platform. Why is this announcement crucial for the entire L1 segment and for cross-blockchain compatibility?
QAN testnet now live, Metamask users can experiment with it
QANplatform, a first-ever blockchain platform focused on building quantum-resistant distributed systems, announces that its testnet version is up and running.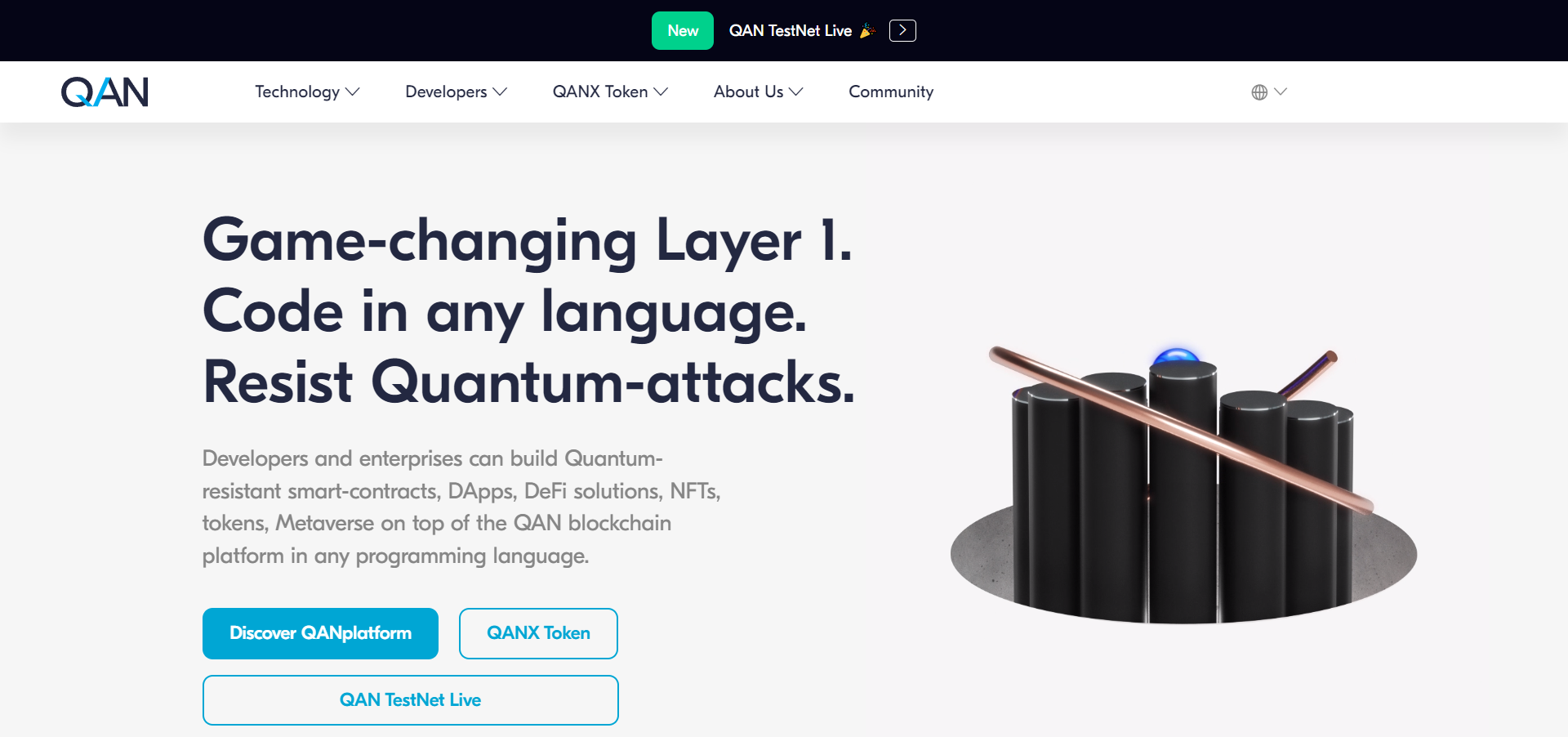 QAN testnet is 360° compatible with the largest and most popular smart contracts platform, Ethereum (ETH). Therefore, it allows developers and entrepreneurs to deploy their apps with no extra blockchain expertise.
Knowledge of Solidity and the mainstream EVM development stack is enough to run DAOs, NFT marketplaces, DeFi protocols and play-to-earn applications with QANplatform as a technical basis.
QAN's Virtual Machine (QVM) multi-language smart contract engine will also be included in the next releases of QAN testnet to ensure frictionless and cost-efficient transaction execution.
First-ever quantum-resistant blockchain takes shape
Johann Polecsak, co-founder and CTO of QANplatform, stresses that this release is of crucial importance for quantum-resistant computational networks and the Web3 segment as a whole:
I'm pleased to announce that QANplatform is the very first Ethereum compatible quantum-resistant Layer 1 blockchain platform on the planet. The TestNet release is a truly defining milestone in QAN's lifespan and proof that providing quantum security yet remaining compatible with 99% of the ecosystem is very much possible. QAN is the only such solution in the crypto space, and I am very proud of the whole team for making this miracle happen.
As covered by U.Today previously, a cloud solution by QANplatform went live in Q4, 2021. It allows businesses to move their applications from Microsoft Azure and AWS.
On May 4, QANplatform released its unique NFT drops to celebrate global Star Wars Day.