Ledger Nano S, the most popular hardware wallet, is now able to connect to the mainnet of Binance DEX, according to an official announcement on their website. Hence, you can now trade your coins while keeping private keys offline.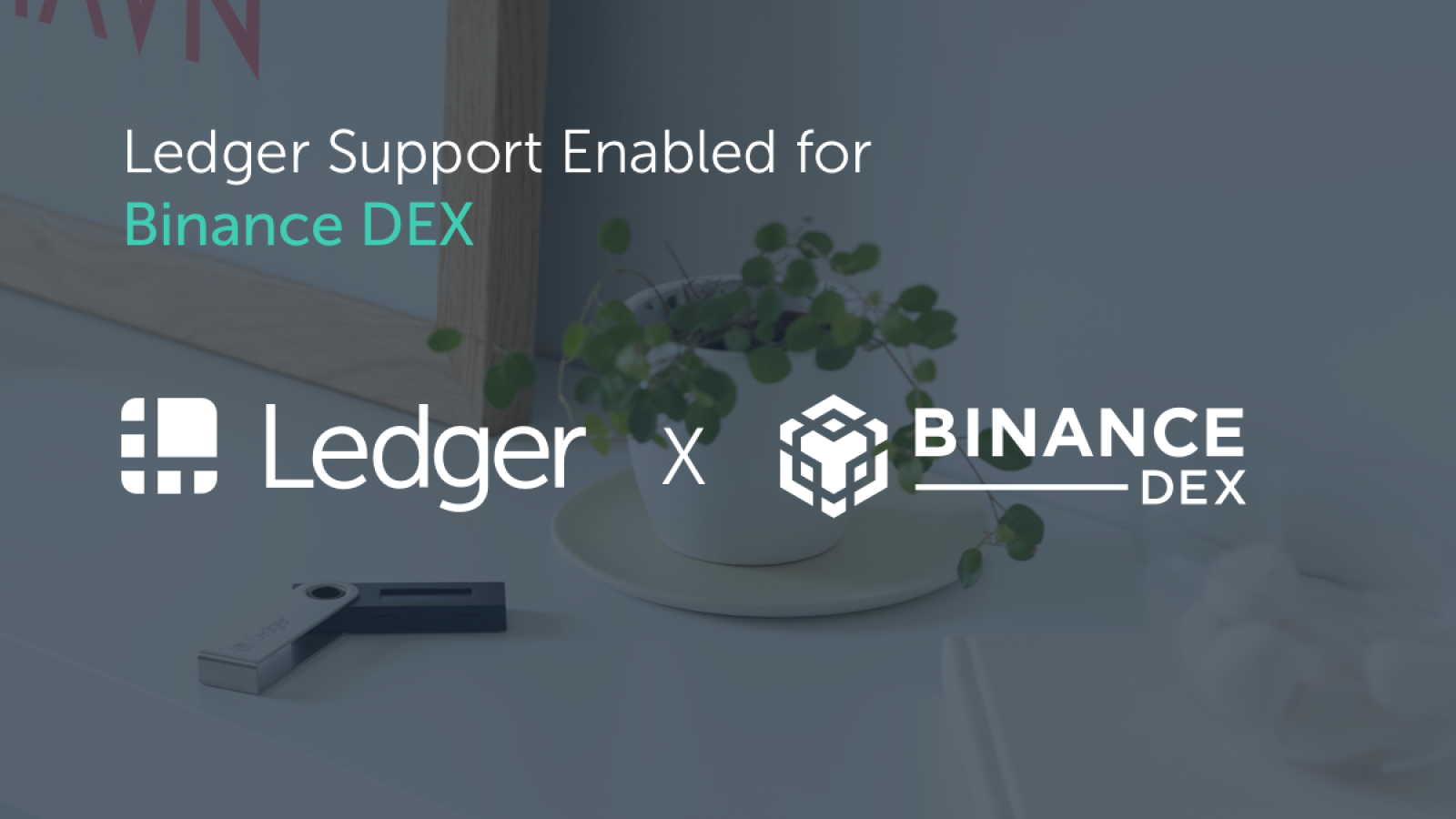 Acting as a custodian
As reported by U.Today, the much-anticipated decentralized exchange was launched by crypto juggernaut Binance on Apr. 23 (it was initially supposed to go live a tad later). All Ethereum-based BNB tokens that will be deposited to the exchange will be automatically converted to BEP-2 tokens.

Binance DEX is targeting those customers who are super-cautious about security. Unlike centralized exchanges, it will allow you to trade crypto without actually holding your private keys. In that case, they will be stored on them on your own Ledger wallet.
"With Binance's Decentralized Exchange now live, we are happy to be able to provide Ledger's security support," said Eric Larchevêque, CEO of Ledger.
Facing the downsides
While the idea of a decentralized exchange sounds like a boon for security, it also has its own bottlenecks. Now, you are in charge of your assets, and Binance won't act as your custodian anymore. If something happens to your coins, you (or Ledger) will be responsible for the loss. Hence, it is vital to be extra cautious when you are dealing with your hardware wallet.