Binance CEO Changpeng Zhao has confirmed they will be launching a DEX platform built on top of Binance Chain, an upcoming Blockchain where BNB (Binance Coin) will be the native coin. The DEX is likely to be released in early 2019.
Succeeding the announcement, BNB has spiked more than 25%, but most of the gains have been erased in a retracement that soon followed.
Chart Analysis – BNB/USD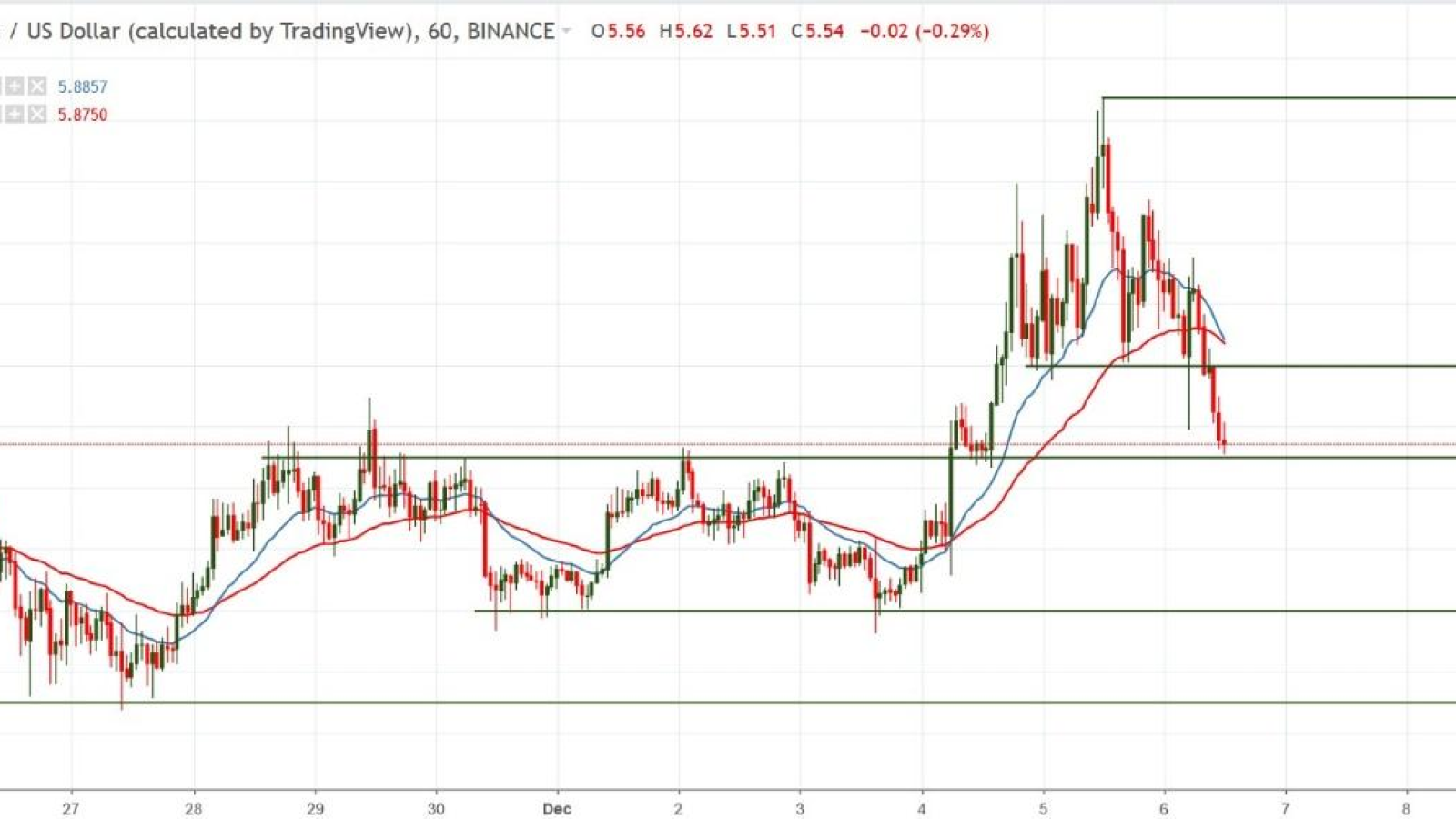 After the announcement and the initial rally, Binance Coin (BNB) dropped almost 14% (last 24 hours) against the US Dollar, trading currently at 5.54, from a high of 6.67.
The drop can still be considered a retracement, which is normal after a strong move up, but it has some worrying elements: firstly, this it is a very deep correction, which may endanger the current uptrend (the chart above is Hourly, but from a 4-hour perspective we are not dealing with an uptrend). And secondly, the bearish move has broken the previous support zone between 5.80 – 5.85.
All this suggests that a break of 5.50 would almost nullify the climb and would make way for an extended drop into 5.00. To the upside, the first victory would be a break above 5.85, which will open the door for a re-test of the highs during the days to come.
Support zone: 5.50
Resistance zone: 5.80 – 5.85
Most likely scenario: bounce higher after a failed break of 5.50
Alternative scenario: all gains are erased, and the pair moves into 5.00 territory