The fact that Bitcoin saw its price breaking above $5,000 at the beginning of April made everyone highly optimistic about the prospects of a full-fledged bull run. However, crypto bulls shouldn't hold their breath since it could take decades for the number one currency to recover from its epic downfall.
Bitcoin compared to other bubbles
After comparing Bitcoin to other bubbles, UBS analyst Kevin Dennean came to a conclusion that BTC will most likely follow their lead, Business Insider reports.
However, here's a catch – Bitcoin will have to undergo a long-lasting recovery, so it is not reasonable to expect another bull run in the nearest future. For comparison, it took the Dow Jones Industrials 22 years to reach its previous peak.
'We're struck by how long it took other asset bubbles to recover their peak levels (as long as 22 years for the Dow Jones Industrials) and how pedestrian the annualized returns from trough to the recovery often are,' Dennean claims.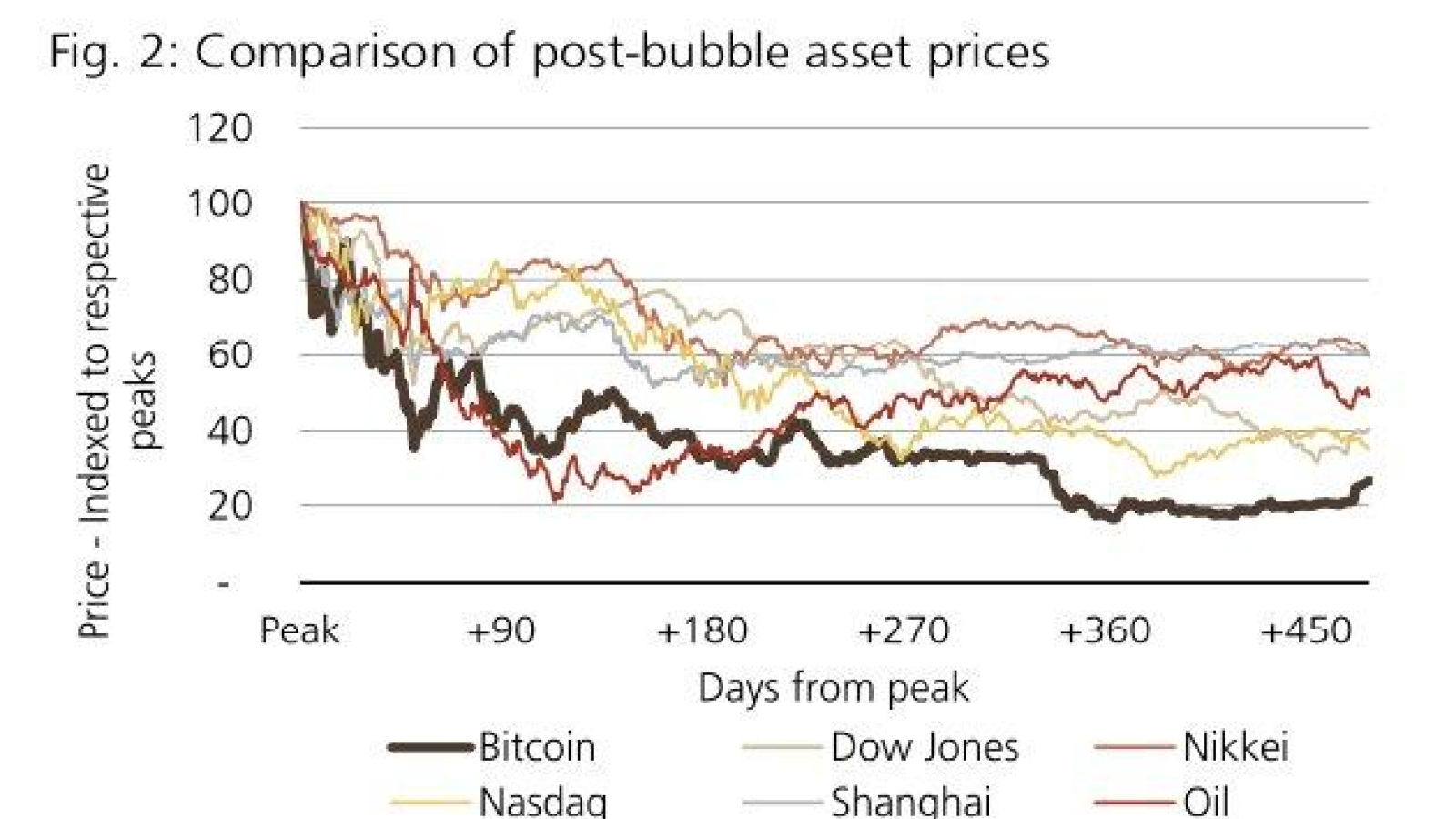 Picture: ©FactSet
With that being said, it is still not guaranteed that a certain bubble retests its ATH even after decades since a big burst. Nikkei, despite reaching its 20-year highs in October 2017, was still 50 percent lower than its ATH that was recorded in 1989.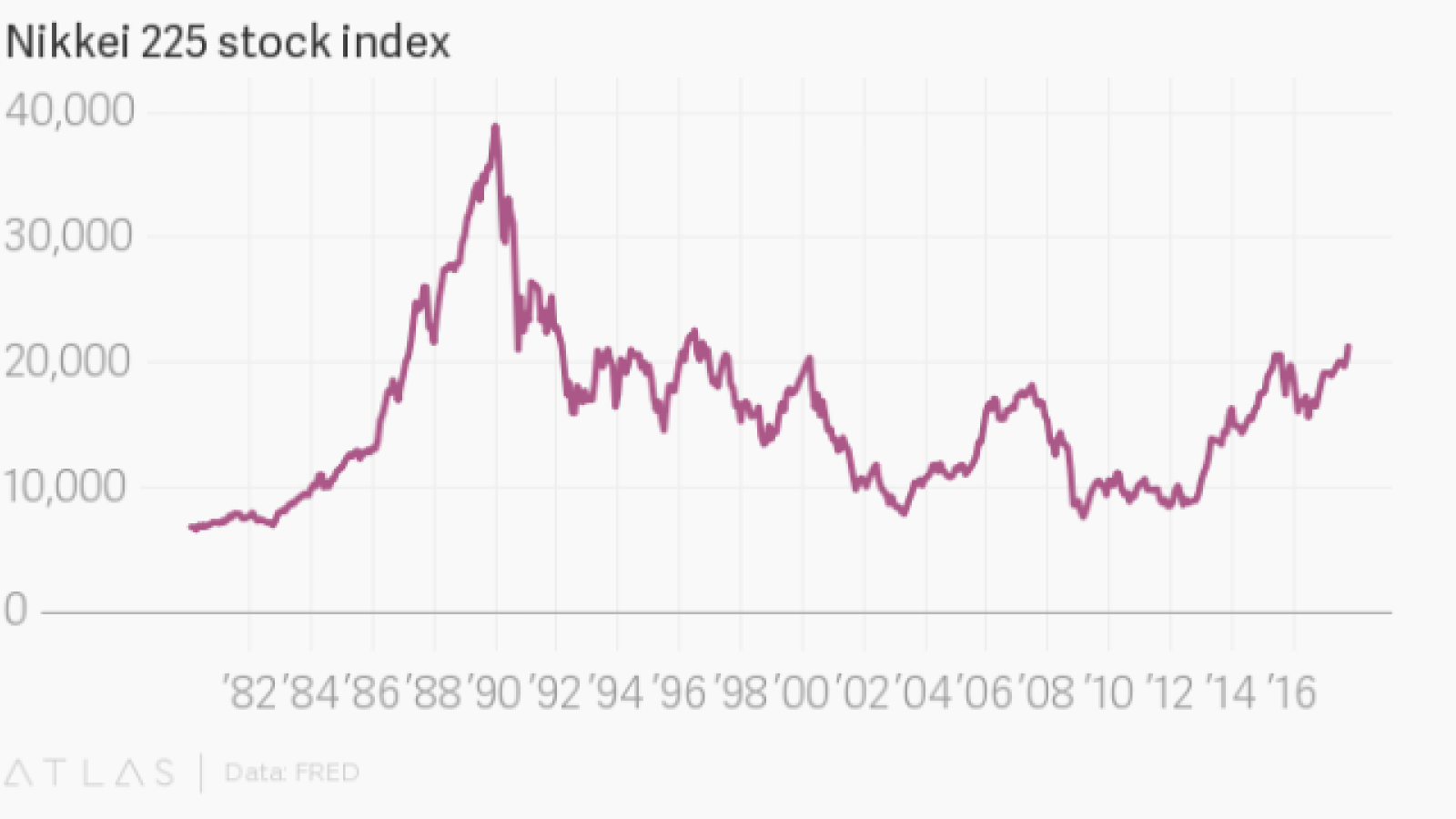 Picture: ©ATLAS
When you lose, you win
During the peak of the crypto market, Bitcoin was frequently compared to the infamous tulip mania, but these two barely had anything in common (except for the horrible stability of value). Hence, it hardly makes sense to apply a certain pattern and expect Bitcoin to behave in a similar fashion to other bubbles.

Historically, enormous price crashes actually benefited Bitcoin. As reported by U.Today, Bitcoin trader recently noticed that the BTC price rise 5.1-16.89 times every 70+ percent plunge. Crypto bulls have every reason to expect a similar outcome this time around.
'Shadow of bull statue on texture tiles floor metaphor of bull market is coming for stock market or investment asset' image by 123rf.