Everyone was flabbergasted by Bitcoin's rapid surge on Apr. 2, but those who have followed the market for quite a while could have predicted that April would be a great month for the king of crypto. For the past three years, the price of BTC would increase significantly in April, and this trend will most likely continue this time around.


Fourth year in a row
According to CoinMarketCap (CMC) data, BTC is currently trading at $5,233, a far cry from this month's opening price of $4,092. Unless Bitcoin suddenly plunges to the pre-rally level, it is safe to assume that this could be the fourth time in a row when Bitcoin finishes April on a bullish note with sizeable monthly gains. After recording a 27 percent gain in April, one shouldn't rule out that Bitcoin could go even higher till the end of the month. One Forbes analyst, for instance, claims that $6,000 is an 'easy target' for BTC, but other experts predict months of stagnation.


2013 had the best April
In 2018, for example, the Bitcoin price increased 33 percent in April after a brutal downfall in January 2018. However, the O.G. coin has yet to top its 45 percent April rally that took place in 2013. Overall, the Bitcoin price remained in the green in April throughout the last seven years (save for 2014 and 2015 when BTC dipped 1 percent and 3 percent respectively).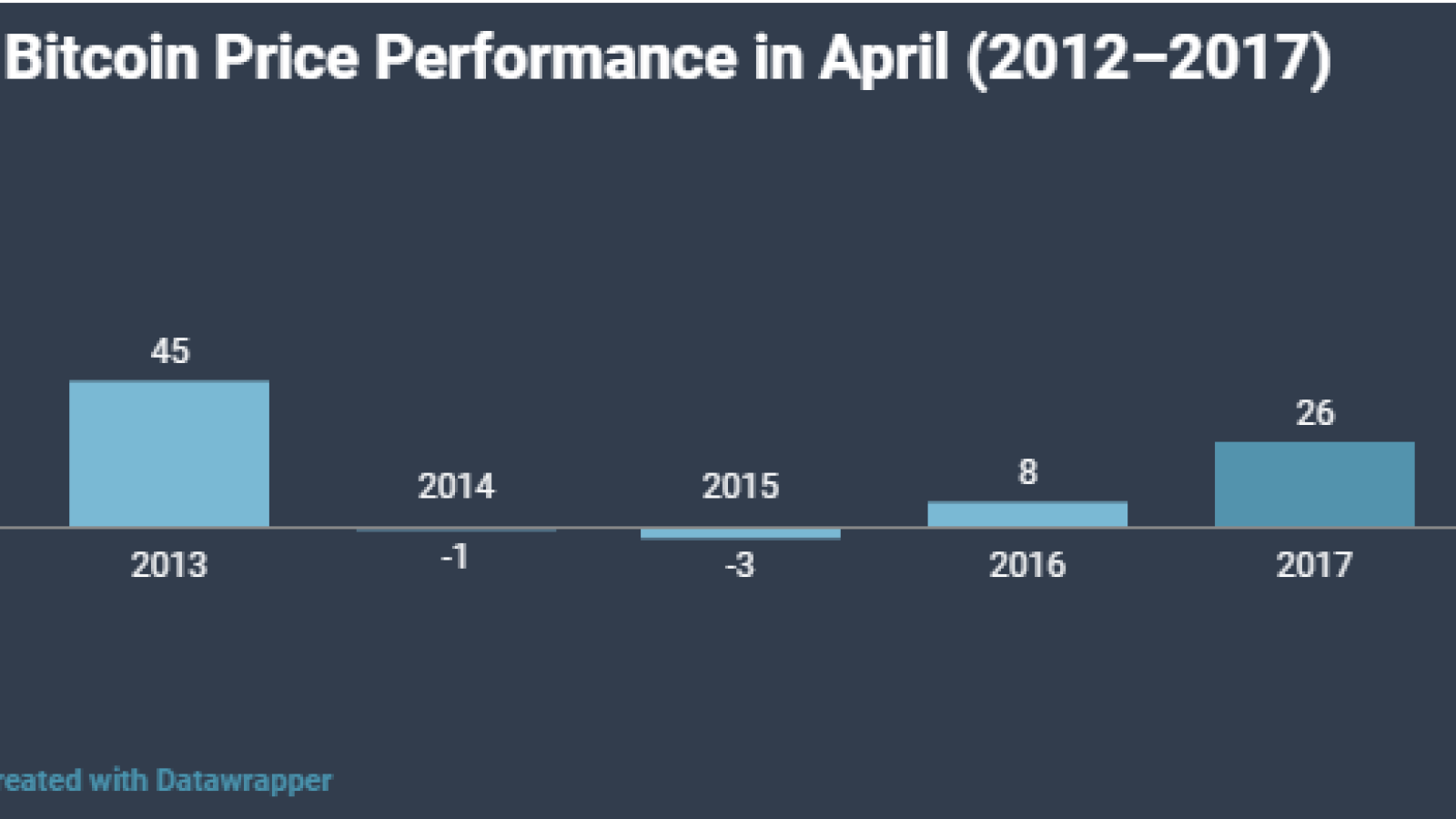 (Source: Bistamp)
"3D illustration stock price and chart movement" image by 123rf