Brave Browser has finally delivered on its paid ads feature, allowing the browser's users to earn BAT for simply surfing the web. From now on, those who enable this option will start noticing desktop notifications from advertisers.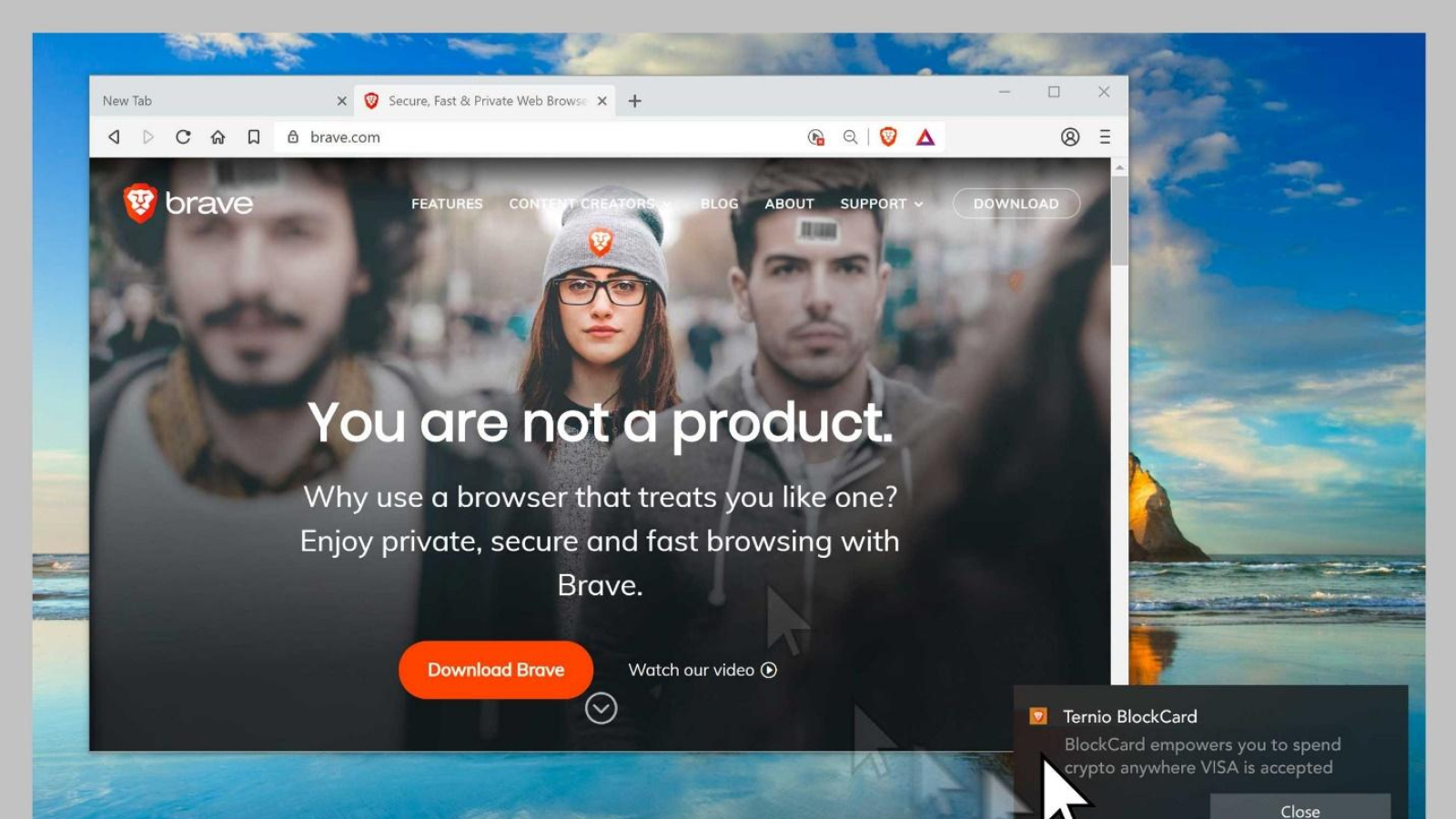 Disrupting digital advertising
As mention above, the Brave Ads feature is not mandatory – Brave users can still enjoy the ad-free browsing experience. However, the fact that you can get 70 percent of Brave's ad-driven revenue serves as a good incentive.

Brave Ads is poised to reshape traditional digital advertising models by serving as a middleman between ad networks and publishers. Moreover, it doesn't violate the web users' privacy by monitoring their online activities, placing a huge emphasis on privacy.
Cashing out
Brendan Eich, the co-founder of Brave who is more famous for creating JavaScript and spearheading Mozilla, has estimated that you can earn approximately 5 dollars per month. By proxy, your earnings will go your favorite websites at the end of the month (if they are verified Brave publishers), but there are different options for less generous users, such hotel discounts and free drinks at bars. Eventually, Brave plans to let its users convert BAT into fiat via the Coinbase exchange.
"A lot of users don't want to cash out [when they receive BAT]," Eich told TechCrunch. "It's not a huge amount of value for most people, so they may prefer to just use it to give back. And that's the real idea: A browser with the user steering it is replacing the ad tech complex."
Facing challenges
There are still many challenges that Brave has to overcome. The browser has to onboard advertisers and publishers who might not be eager to embrace its advertising model. Meanwhile, despite its growing popularity, Brave with its modest 5.9 mln users, totally pales in comparison to Google Chrome that boasts a 63 percent market share.