Coinbase has, over the years, been a powerful booster for the price of certain cryptocurrencies. Those that are selected by the major American exchange often see a surge in their price because of additional liquidity and access.
Stellar has become the latest cryptocurrency to ride this wave when Coinbase Pro said that it was accepting deposits of XLM, with trading support coming once sufficient liquidity is established. The process should almost be complete at the time of posting.
Stellar has posted good gains this entire week with as much as a 30 percent bump in the price of XLM preceding the news of the listing in just four days. It must be assumed that there were rumours circulating of the listing that bumped the price, but Stellar has had a successful 2019 thus far.
A coin on the move
Early in 2019, IBM, one of the biggest enterprise companies employing blockchain technology, announced that it has chosen Stellar to be a major partner in its mission to drive adoption of the technology.
From there it has been steady growth for the price of the XLM token as it proves its value as a blockchain asset that could be widely adopted by major companies thanks to the work being done by IBM.
However, it is the Coinbase listing that has helped it in the immediate future with the last seven days showing the price of the XLM token go from $0.085 to $0.11.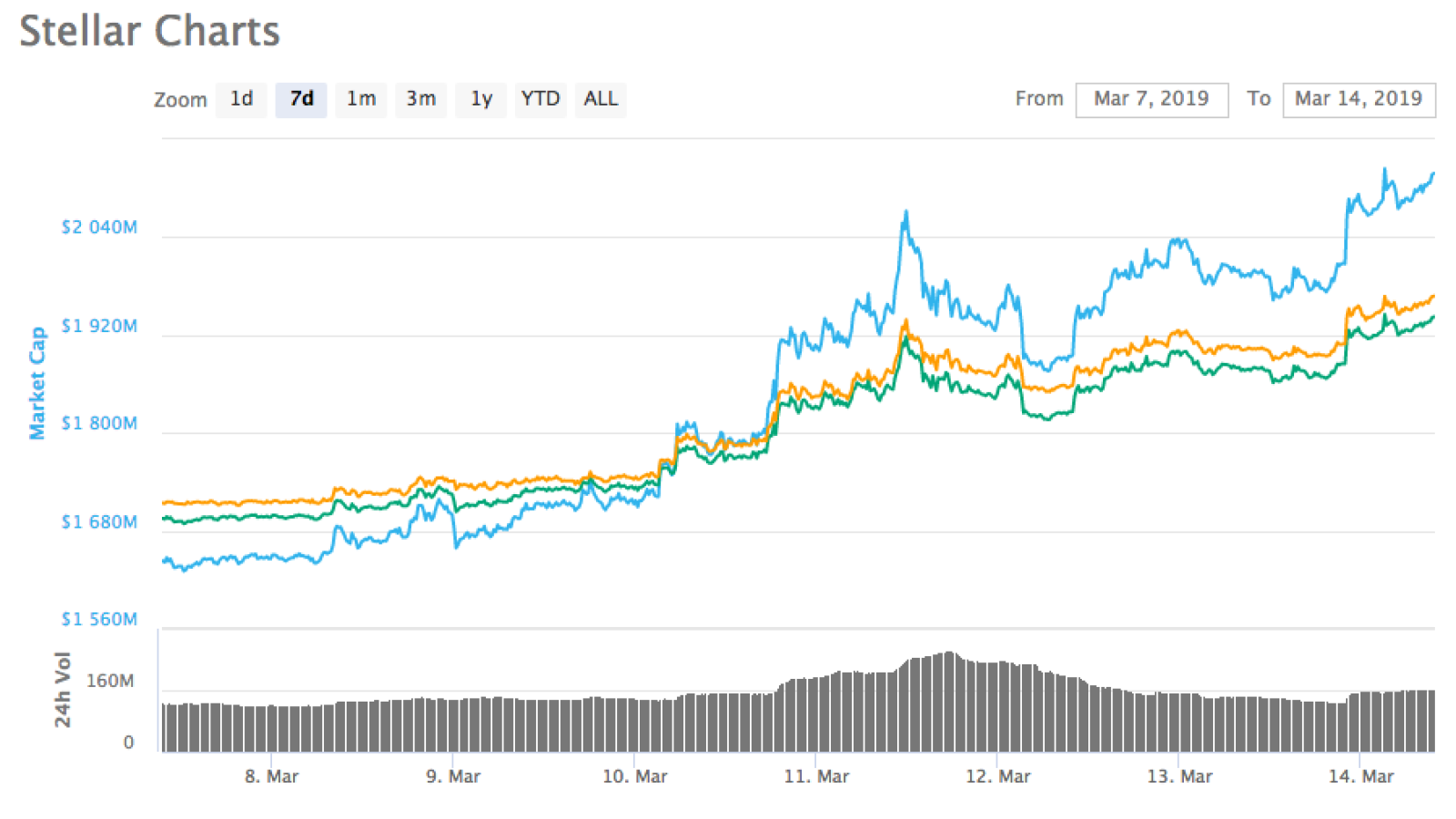 Praise from Coinbase
Coinbase, especially its pro exchange arm, has been steadily growing its offering but in a discerning and careful manner. Coinbase has identified Stellar as a potential coin to aid in being part of a low-cost payment network.
According to Coinbase's blog post, "since its launch in 2014, its vision has been to unite the world's financial infrastructure so that money can flow quickly and cheaply between banks, businesses, and people. The Internet connected the world's computers so that information could be shared globally. Stellar aims to do the same for money."