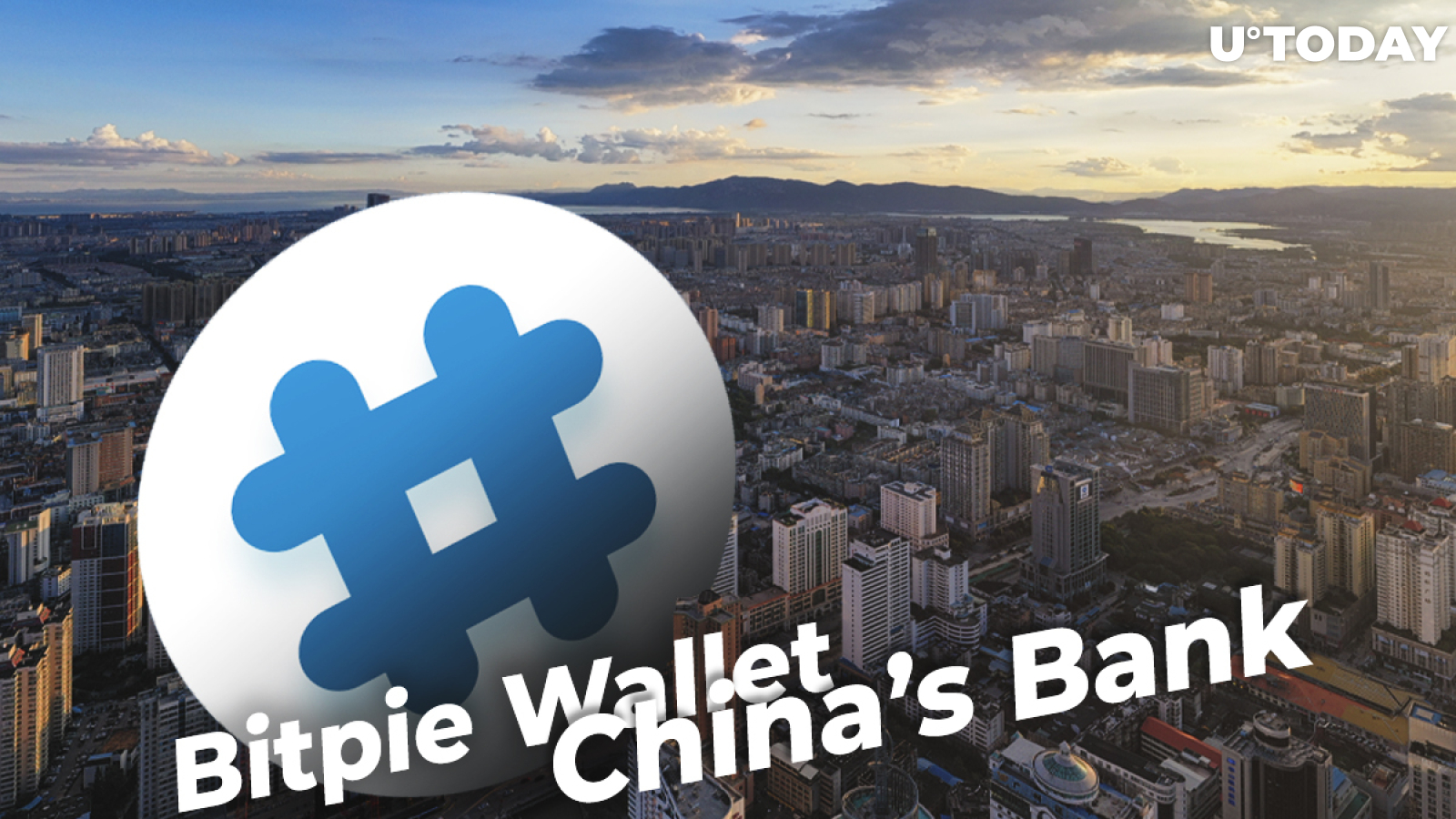 Cover image via www.123rf.com
A Medium post reports that the China Merchant Bank (CMB) has made an investment in the Bitcoin wallet Bitpie. The investment amount remains undisclosed.
Today, the Binance exchange announced that it had launched BNB P2P trading for Chinese users via the mobile app of the exchange. In the light of the statement regarding blockchain the Chinese President made on Friday, this may seem as if the crypto ban in China will be over soon.
Bitpie and China Merchant Bank to use Nervos blockchain
Previously, the bank with a few other partners had supported Nervos Network with nearly $30 mln of investment. Bitpie had already been in a partnership with Nervos prior to that, using the blockchain for security purposes.
A Chinese crypto investor Dovey Wan confirms the data on his Twitter page. He says that the two partners are working to build a non-custodial wallet.
China... China Merchant Bank just announced invested in BitPie, the Bitcoin wallet with longest history and most users back in China ...

???

Tho it's a non-custodial wallet there can be a non-zero chance ....[redacted] ???

— Dovey 以德服人 Wan ? ? (@DoveyWan) October 28, 2019
Binance enables peer-to-peer BNB trading for China
Today, on October 29, the Binance exchange spread the word on Twitter that it has launched P2P trading for BNB for Chinese users via it's smartphone app.
#Binance has enabled BNB P2P Trading for users in China via the Binance app. pic.twitter.com/UQRUA2s4Z7

— Binance (@binance) October 29, 2019
China is known for its hard attitude towards everything to do with crypto – ICOs, crypto trading. Although several major companies that raised investments before the crypto ban arrived in 2017 are now operating with no hurdles on behalf of the government, no new Chinese crypto companies are on the horizon.
Besides, China reportedly intends to greatly diminish the scale of crypto mining in the country, even though it shelters the lion share of Bitcoin hashrate.
In his recent statement, the Chinese President Xi Jinping said that the country must seize all opportunities that the blockchain technology offers. All DLT companies in China now expect some sort of preferences from the government, even though Xi Jinping pointed out that the country is going to embrace blockchain, not Bitcoin.
The reason for it is simple – China is about to launch its own cryptocurrency and does not want any rivals in sight.
What is your forecast regarding the future of crypto and blockchain in China? Feel free to share it in the comments section below!