A viral Reddit post, which has been recently published on r/CryptoCurrency, shows a screenshot of a 4chan post that accurately predicted Bitcoin's price rally. The user also forecasted that the number one coin by market capitalization will reach touch $19,000 by October, thus almost matching its current ATH.


Bitcoin has bottomed out
The prediction was published on 4chan's /biz/ board, which is a major hub for cryptocurrency-related discussions, on Jan. 21. At that time, Bitcoin was trading at $3,679 after being caught in a prolonging bearish trend. The anonymous user states that Bitcoin had already reached its bottom on Dec. 15 when the coin touched $3,122, the low of 2018. 'After that, we will slowly rise and rise,' the user claims.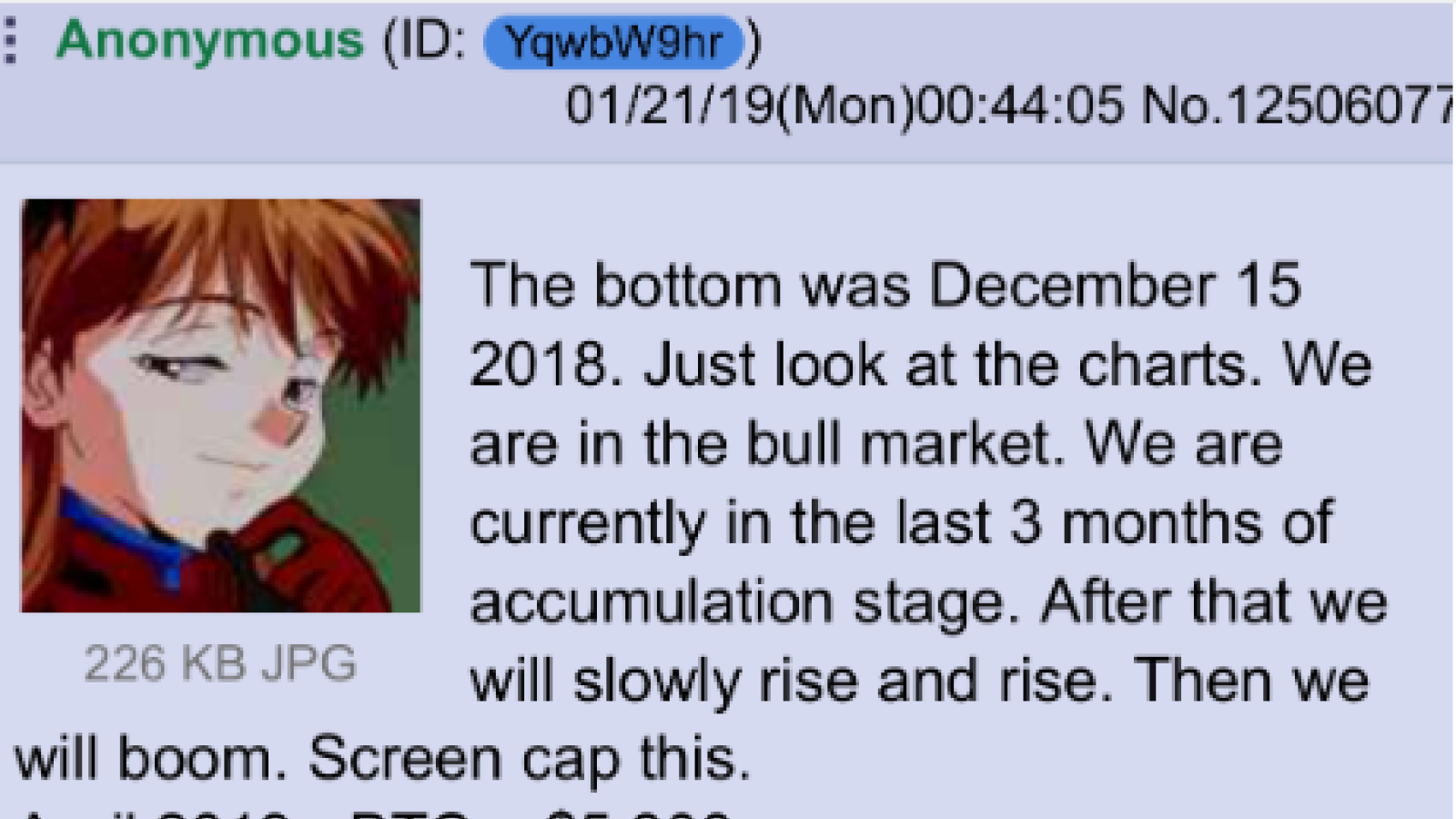 Remarkably enough, he accurately called Bitcoin's unprecedented price pump that started in April. As reported by U.Today, the BTC price spiked 20 percent Apr. 2, and cryptocurrency pundits still didn't figure out what was behind that rally.


Long-term price predictions
After BTC reached its current ATH in October, the price of the currency will skyrocket in the nearest future, according to the poster. In November 2020, Bitcoin will reach $87,000, satisfying the boldest predictions of crypto bulls.

The total market capitalization will be sitting at 1.5 trln. For comparison, only three companies (Apple, Amazon, and Microsoft) have managed to reach the $1 trln market cap mark. Bitcoin dominance will be anywhere between 40 percent and 46 percent.


Experts are on the same page
On Apr. 5, trading vet Peter Brandt claimed that Bitcoin could enter a parabolic phase either from Dec. 15 or after retesting another bottom, thus mimicking the double-bottom scenario that happened in 2015. Meanwhile, Fundstrat also forecasted that the BTC would continue its incremental growth after reaching its 200-day MA.

Meanwhile, BTC is currently sitting at $5,283.44, according to the CoinMarketCap data.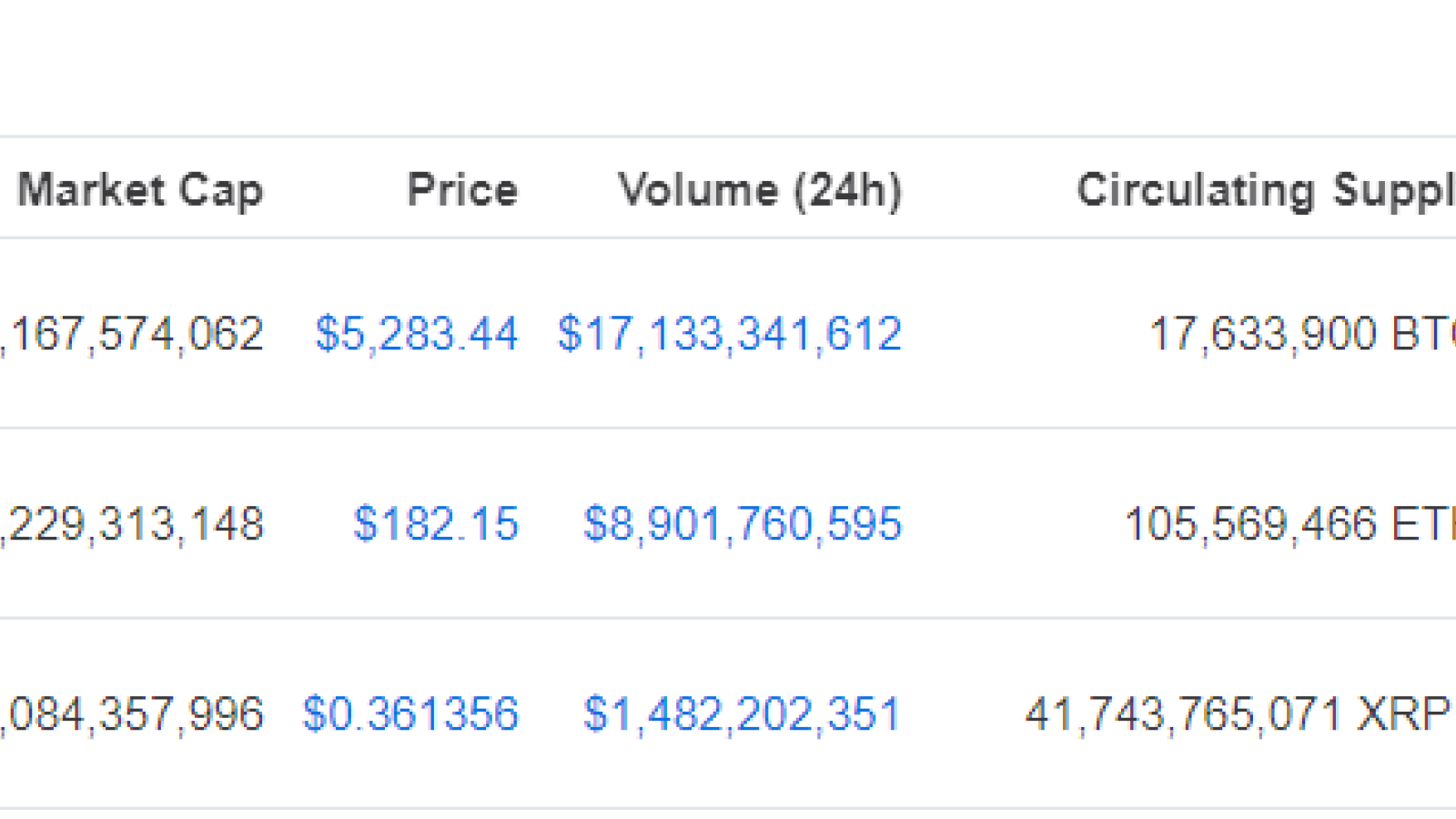 (CMC: the top 3 cryptocurrencies by market capitalization)