ABBC Coin, the 50th biggest cryptocurrency by market capitalization, has recently experienced an unprecedented price pump, surging by almost 100 percent in practically no time, according to the CoinMarketCap data. However, it is clear that this rally won't have legs since it looks like an ordinary pump-and-dump that lacks any market fundamentals.


A potential pump-and-dump
At the time of writing this article, the native token of the ABBC exchange is trading at $0.32 with its market cap increasing by a whopping 60 percent following the price rally. 18.51 percent of its total trading volume comes from Australian exchange TOPBTC that has a rather shady reputation with some of the users going as far as labeling the exchange an outright scam. Hence, those investors who consider jumping on the hype train should be extra-careful since it's a pure gamble at this point.


Surviving the Alibaba imbroglio
ABBC Coin is a brand-new name of Alibabacoin. As reported by U.Today, Chinese retail giant Alibaba eventually forced the exchange to drop its trademark after a prolonging court battle on March 11. Following the announcement, the coin's price started a steep decline that continued until the most recent pump that made ABBC the best-performing digital asset of the day.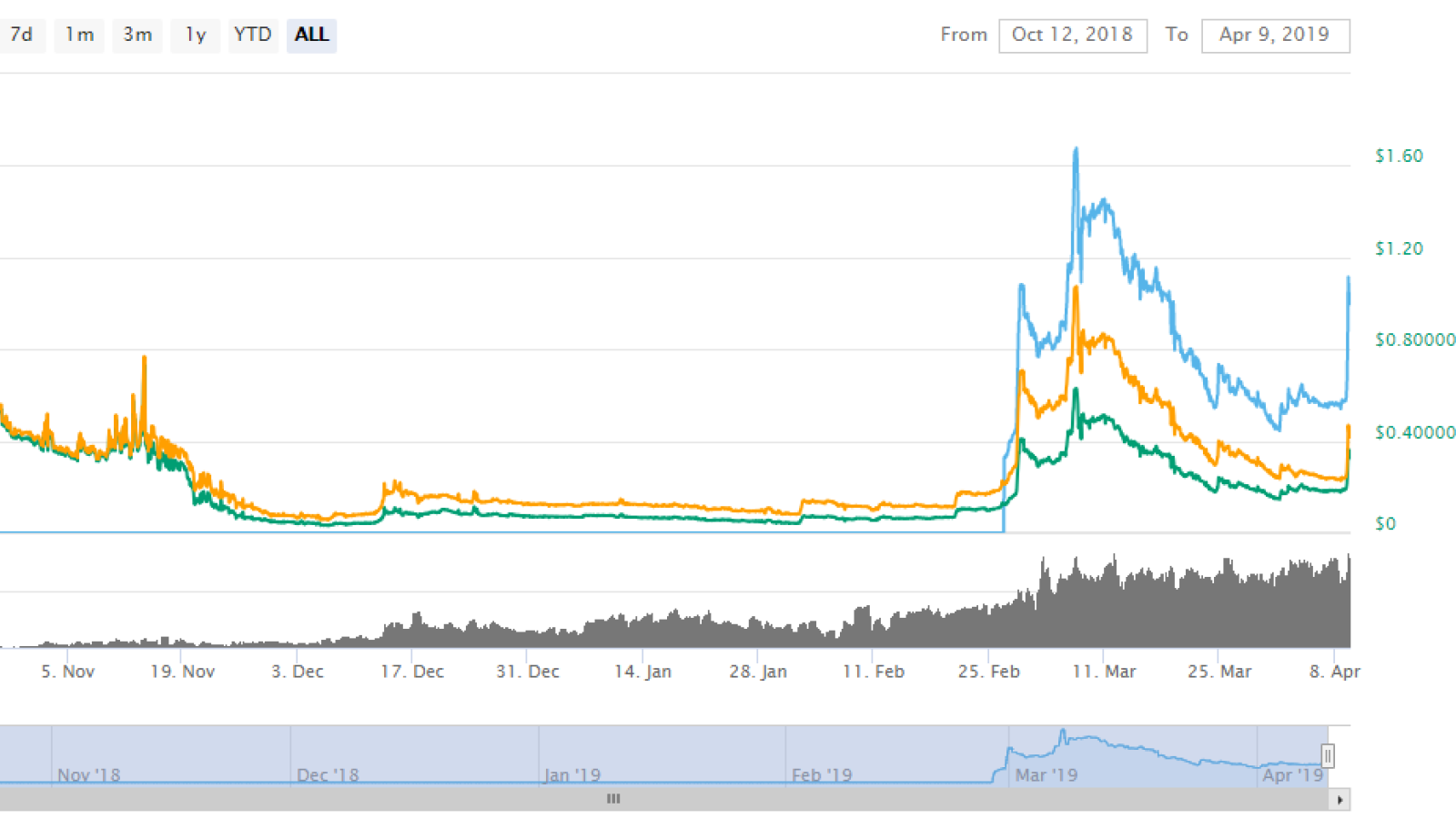 (CMC: ABBC spikes 100 percent)