Despite our hopes and beliefs, XRP fails to gain traction and stays about $0.32. Will it ever start growing, considering that BTC and altcoins are making considerable moves during the recent weeks? Let's check out fresh Ripple XRP predictions to find out what to expect from it. TradingView users share their opinions and arguments about XRP price.
XRP reaches the point of consolidation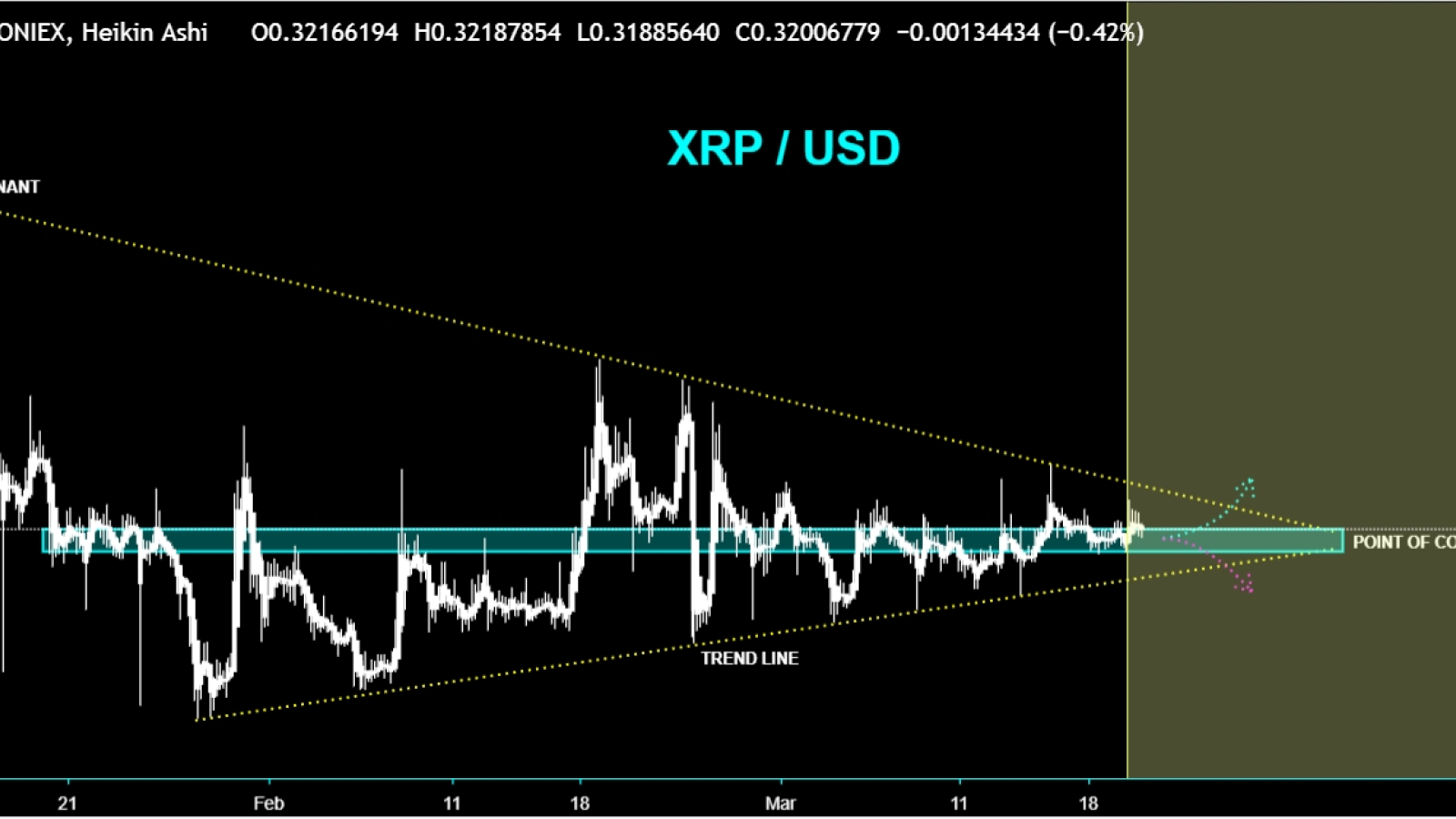 Look at the chart from CryptoManiac101: we can see there's a strong pennant which might be considered by many to be a bear pattern. But after the formation of a pennant is over, there is a strong downtrend followed by heavy a consolidation phase which we're currently in. XRP seems to be bullish on this chart. However, before any considerable growth, we may see some more downtrend action.
This pattern is expected to break to upside or downside this month. Keep tabs on this technical indicator – it might help you to make further decisions.
A huge move is coming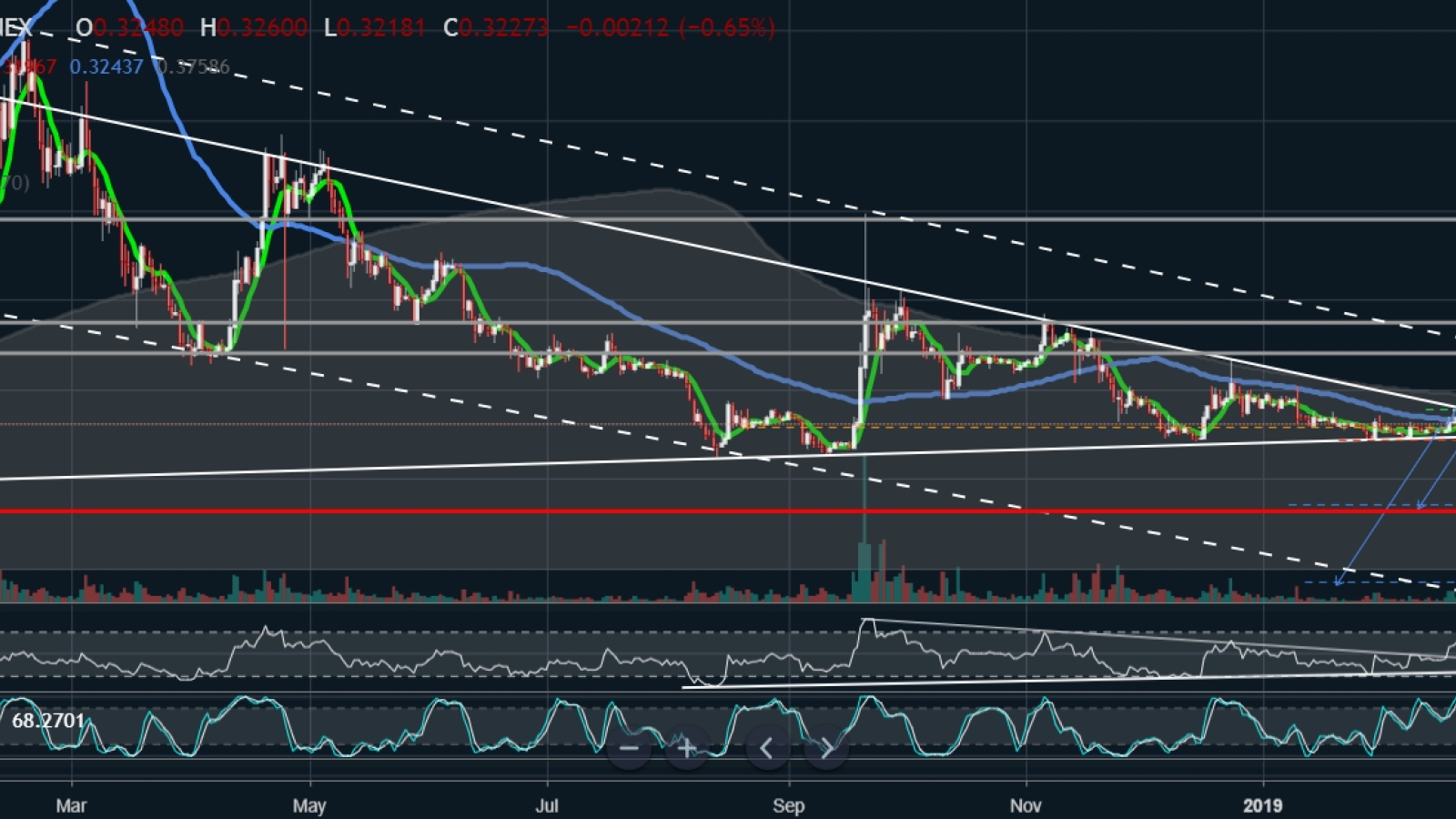 A very interesting and detailed chart was proposed by russec2. Here, we see both short term and long-term perspectives. In the short term for XRP:
Looks like BTC before the last dump

Daily and 3D Stoch is falling

Energy lines are negative

Currently at the top of the big channel
As for the long term, daily RSI breakout has occurred and is now bouncing at the trendline. Thus, there's a chance of XRP going short or higher. If Ripple goes short, BTC will do the same.
Is XRP finally triggering a breakout?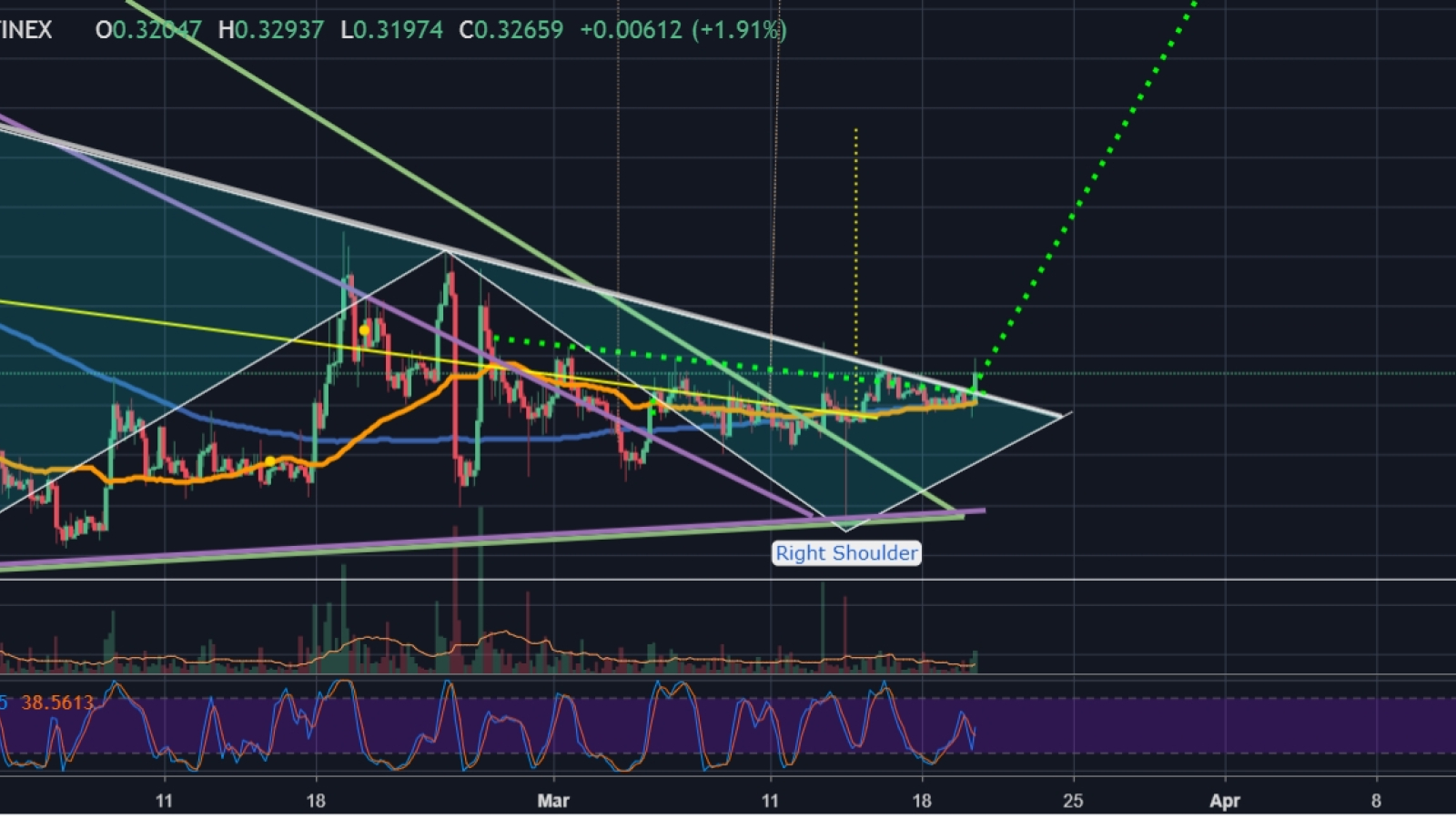 According to DrDovetail, there's a Head & Shoulders pattern in the XRP chart, and the right shoulder is ending formation. The user anticipated the breakout point being right where this dotted green trendline converges with the neckline of the inverted head and shoulders pattern over a week ago. Finally, it seems to be closing, but first, we should see the price reach at least 34 cents to stay assured it is a legitimate breakout. We also need to watch for a good amount of bull volume.
XRP is going to $0.10?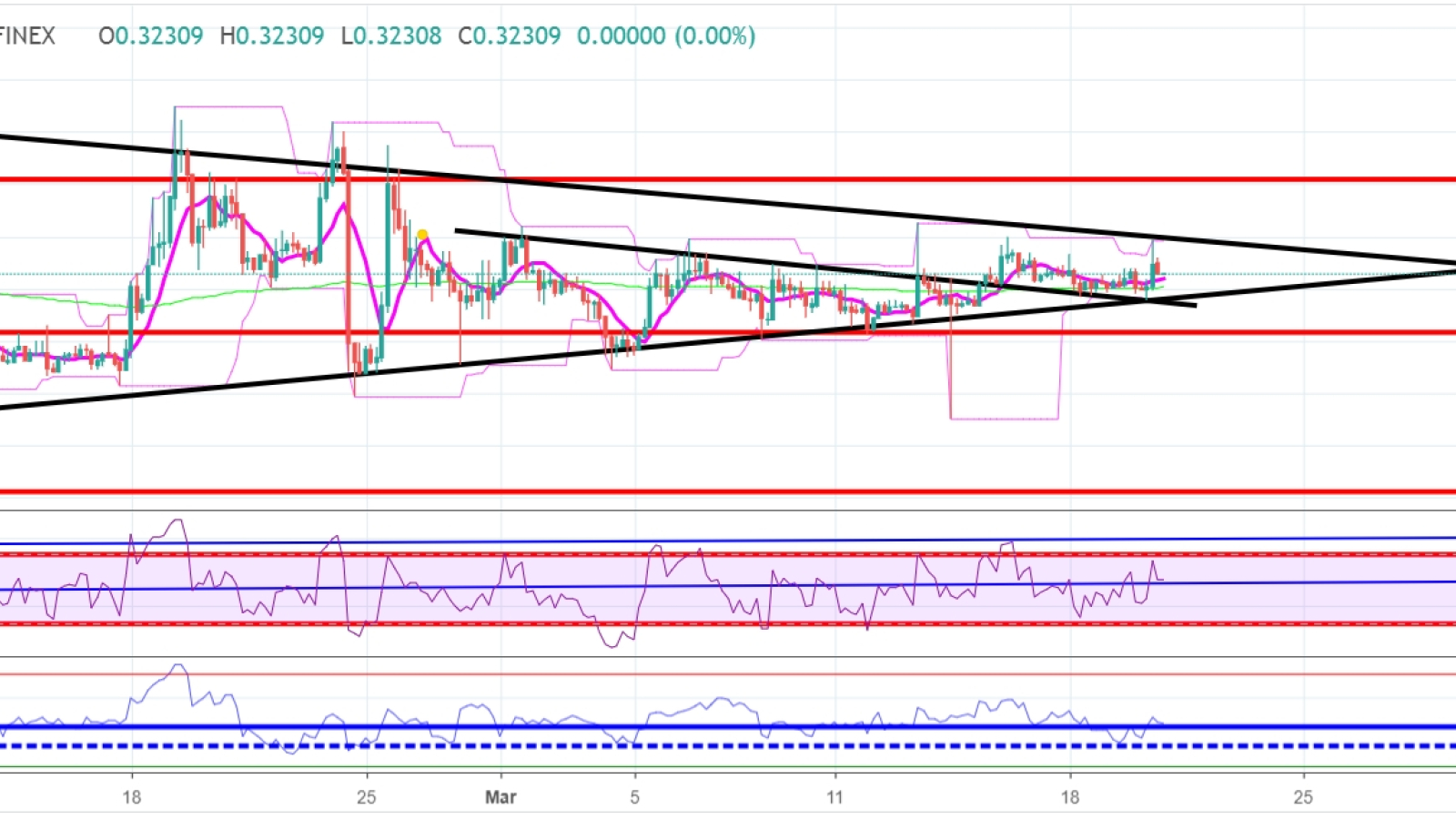 AhdemAlii draws the following conclusion from the recent XRP behavior:
1. Bearish confirmation price to 0.28$ and 0.25$ is 0.304$. If you are more risk-prone and want to take advantage earlier, you can enter on a break of a 0.311$ price floor.
2. 0.32$ is current support and if EMA is used as support at this level, expect maximum upward activity to 0.335-0.34$ - a break above this level discredited lower high formation.
3. There is a chance we could be stuck in a range between 0.32$ and 0.35$ before any break.
4. Maximum upward potentials are at 0.35$ and 0.39$.
5. Final buy zones of 0.15-0.10$ are still in the books!
The current support price of 0.32$ was held up very well all in all and the price range was predicted very well with the ceiling coming in at 0.335$. Now we seem to be stuck.
So, what's going to happen next?
1. XRP will most likely drop to supports at 0.32$ and thereafter, maximum upward capacity is to 0.377$ and even more so between 0.34-0.35$.
2. 0.304$ is still the bearish confirmation price to 0.28$ and 0.25$. The least conservative bearish confirmation price is 0.311$.
3. We are likely to test highs of 0.34-0.35$ conservative targets and even more so to 0.377$ increase before dropping to our downward targets of 0.28$ and 0.25$.
4. Our final buy zone still remains at 0.15-0.10$.
XRP/USD price chart from TradingView
Disclaimer: The opinion expressed here is not investment advice – it is provided for informational purposes only. It does not necessarily reflect the opinion of U.Today. Every investment and all trading involves risk, so you should always perform your own research prior to making decisions. We do not recommend investing money you cannot afford to lose.