The situation on the cryptocurrency market has not changed a lot comparing to Thursday. Prices of most coins out of the top 10 have been reduced, however, there are 2 exceptions from the rule. Binance Coin and Litecoin are those ones that keep going up when other coins are ''relaxing''.
Especially it is remarkable for BNB, whose rate has exceeded $20.
BTC's domination rate is stagnating and now constitutes 52%.
BTC/USD
Friday, Apr. 19 has started for the main cryptocurrency with a red bullish candle, pushed down BTC from $5,274 to the $5,200 mark. Currently, the quotes are trading in the $5,200 - $5,250 corridor.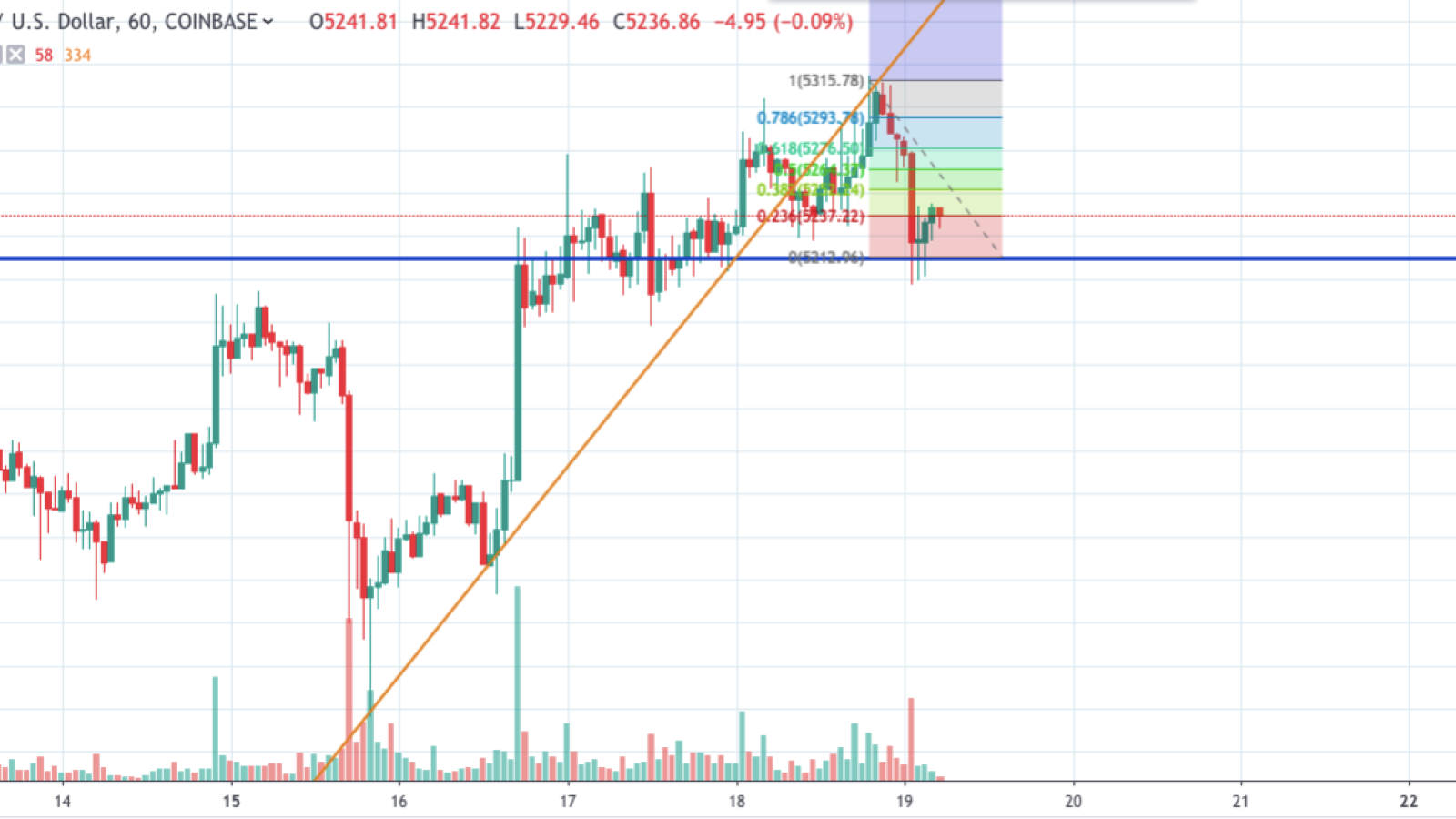 Yesterday, the main cryptocurrency managed to overcome the resistance of the Fibonacci level and tested the mark of $5,276 (61.8%).
If today we manage to return to this level, then the path to the $5,300 mark is possible. The target level of bulls will be reached, after which a pullback will start to fix positions.
On the whole, the BTC maintains an upward priority, but in the coming days, a flat range is also possible.
The price of BTC is trading at $5,256 at the time of writing.
ETH/USD
A general picture for Ethereum is even better than for BTC, as its price has not reduced so much. Yesterday, the asset touched the $176 mark but was not able to consolidate it and rolled back to $170.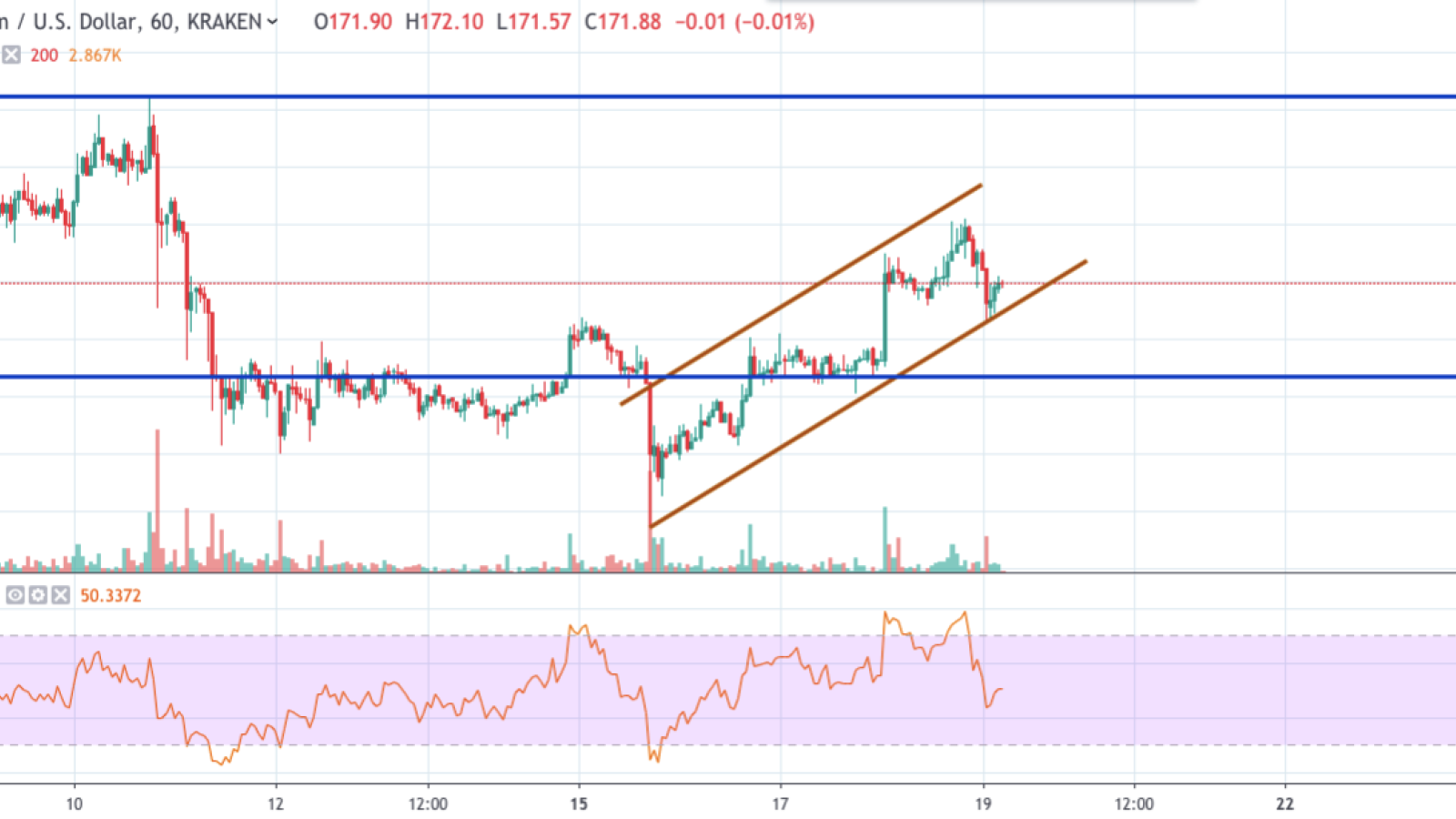 On the 1-hour chart, ETH has all efforts to come back to the $180 mark, which was achieved on April.10. That is confirmed by the RSI indicator and trade volumes.
However, taking into account fundamental factors, some Ethereum based projects have started to migrate to Binance Chain network. If such a trend continues, it could negatively affect the ETH's rate.
The price of ETH is trading at $171.89 at the time of writing.
XRP/USD
Ripple is the biggest loser from the top 3 coins, as its rate has dropped by more than 2% over the last 24 hours.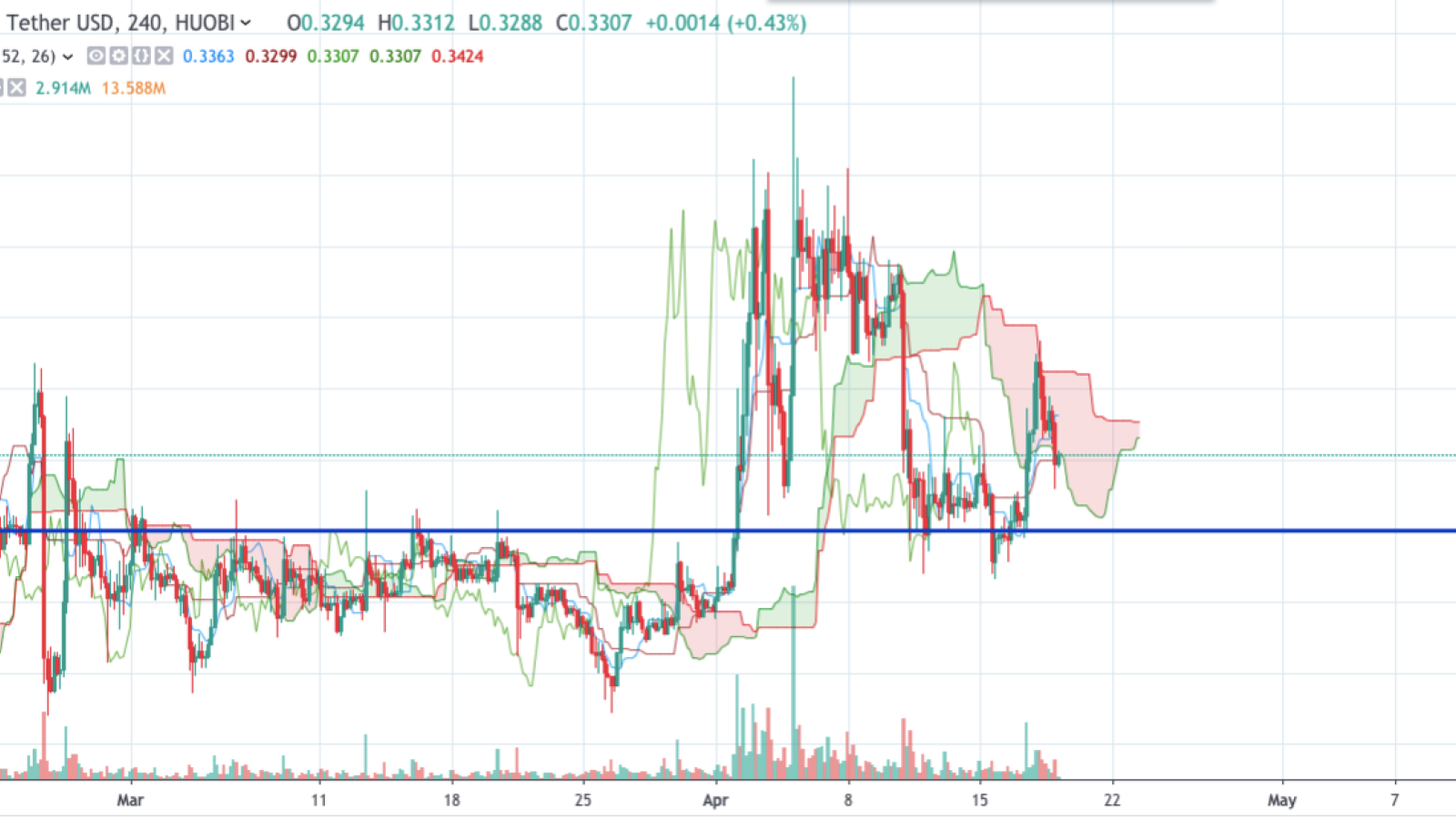 The price of XRP is trading at $0.33 and continues to move within the growth and the downward channel. The quotes XRP/USD are moving inside the Ichimoku cloud, which indicates the presence of a lateral trend for Ripple.
An impetus for growth renewal can be the recent news concerning the Huobi exchange which added 3 more trading pairs for XRP.
The price of XRP is trading at $0.3322 at the time of writing