The cryptocurrency market did not follow the scenario of last week and keeps trading near the zone of local maxima. Since the next pullback has not occurred and the growth continues, we can safely talk about the resumption of the qualitative upward trend.
At the same time, CME data show a decline in interest of investors involvement in Bitcoin futures.
As altcoins have recovered, BTC's domination rate reduced and now is 52%.
BTC/USD
Technical analysis of Bitcoin shows moving to an important resistance level of $6,000. In the case of continued growth and breakdown of the upper boundary of the channel, we should expect the resumption of a full-fledged upward movement. In this regard, the RSI Prediction Band also indicates bullish tendencies.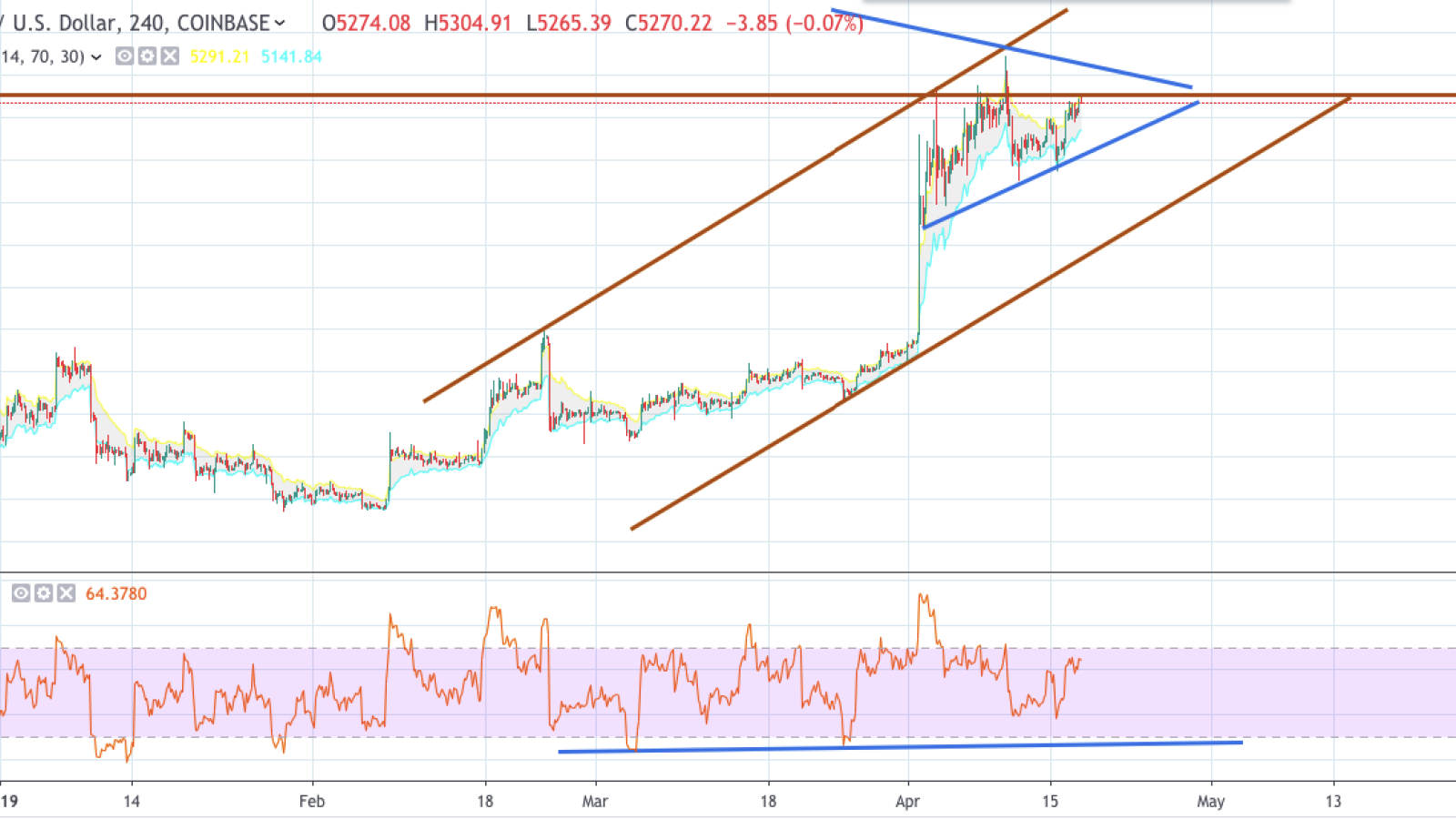 Based on a 4-hour chart technical analysis indicates the formation of the Triangle pattern, which shows that BTC is unlikely to move below $5,250. In the case of the breakdown of the upper boundary of the model and closure above $5,500, one can expect continued growth with a potential goal of $5,700. An additional signal here is the test of the support line on the Relative Strength Indicator (RSI).
The price of BTC is trading at $5,292.45 at the time of writing.
ETH/USD
The main altcoin synchronously with Bitcoin at night showed positive dynamics, as its price increased by more than 3%. The ETH/USD pair pushed away from the support of the 200th EMA at the level of $155 and rapidly soared above the fast 50th EMA at the area of $165.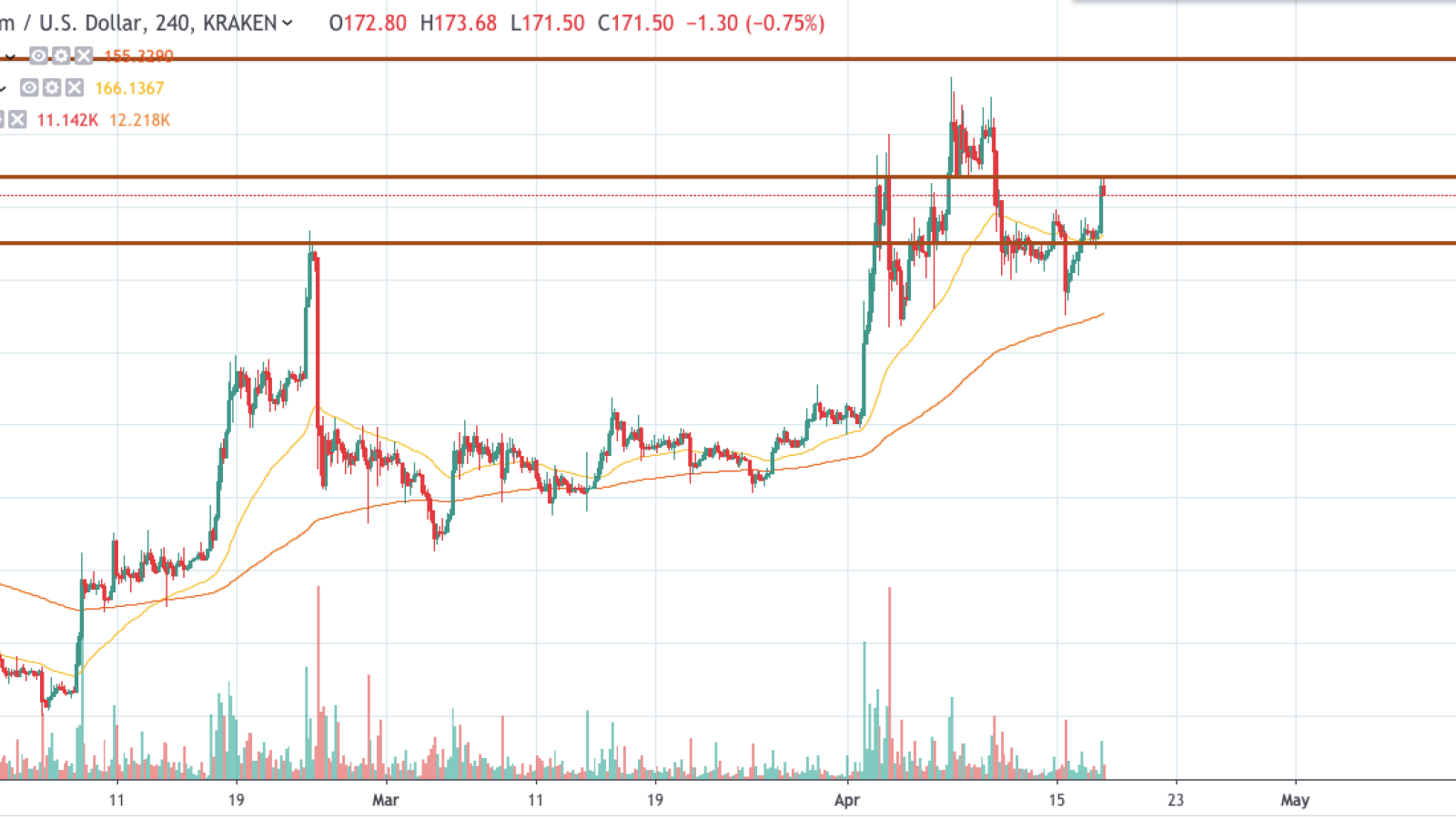 One more resistance area is located at $174, the break of which will push the asset closer to a psychological zone of $190.00. A breakout of this level will indicate confirmation of a rise in
ETH/USD quotes.
The price of ETH is trading at $171.63 at the time of writing.
XRP/USD
Among the top 3 coins, Ripple has shown the biggest growth over the past 24 hours. Investors and traders are showing interest in the coin, as its market capitalization has increased by around $300 million over the last day.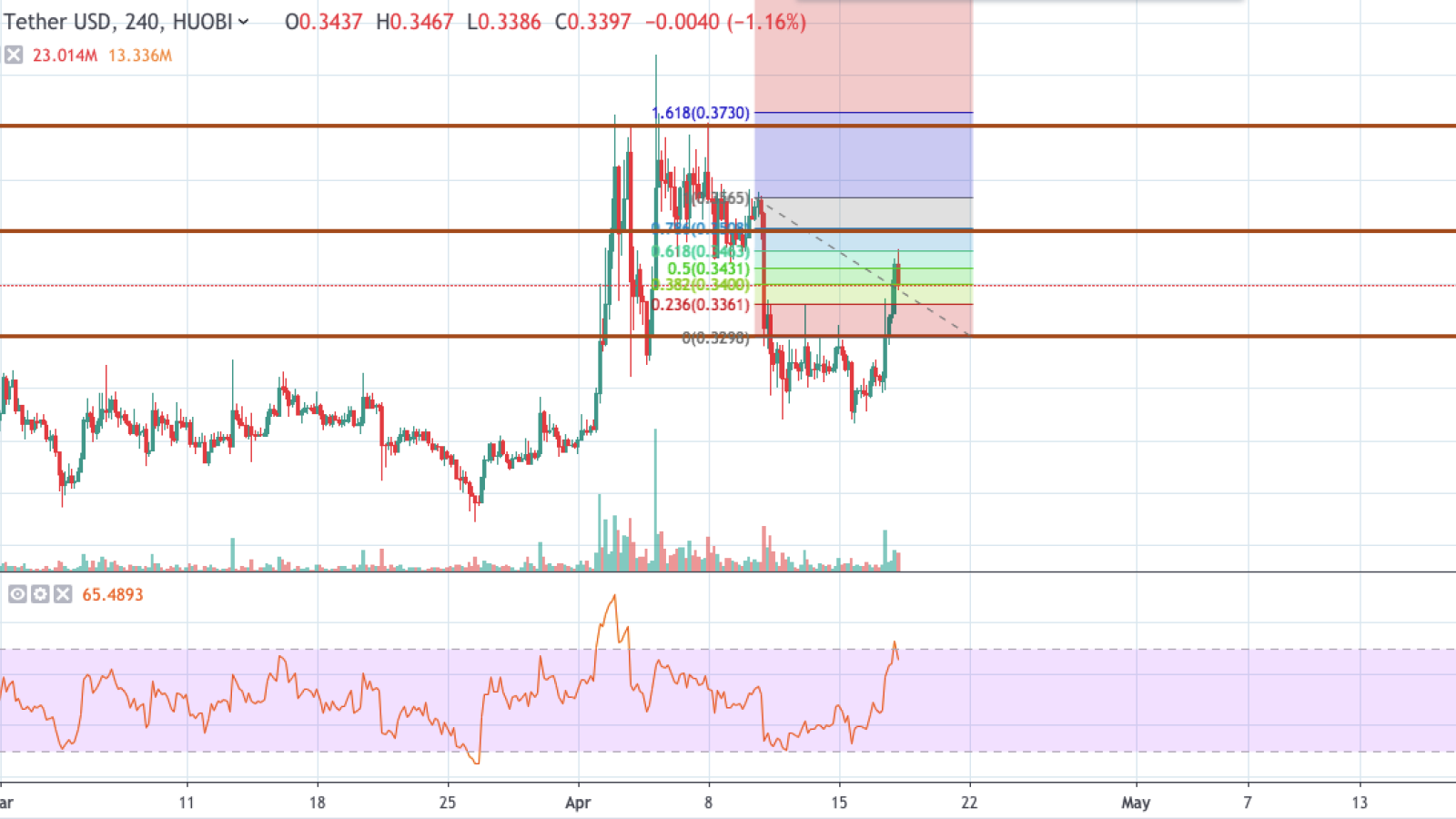 Taking into consideration a technical point of view, Fibonacci retracement shows a consolidation in the green area (61.8%) at $0.343, which serves a consolidation zone. The RSI indicator does not demonstrate the overbought and XRP has enough strength to conquer one more resistance level at $0.35. If the crypto market continues its bullish trend, Ripple will be able to come back to its previous highs.
The price of XRP is trading at $0.3396 at the time of writing.
'Illustration of the labyrinth on a black background' image by 123rf.