Apr. 17 is shaping up to be a very uneventful day for the cryptocurrency market with most of the coins remaining in limbo. Bitcoin, with its price sitting at, $5,249, has recorded modest gains of 1.12 percent over the last 24 hours, according to CoinMarketCap (CMC).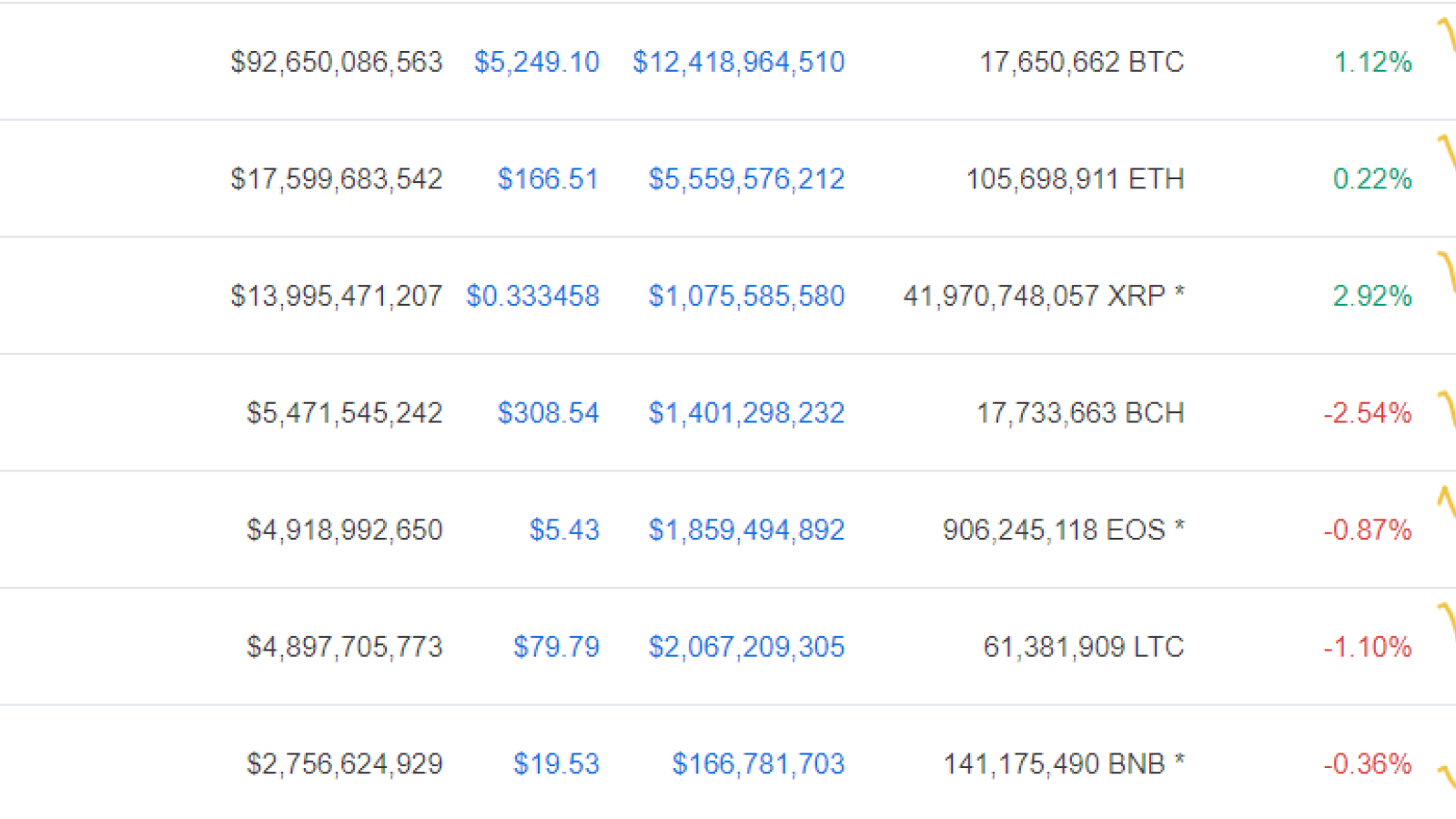 (CMC: the top coins keep playing dead throughout the day)

card
On the verge of a breakout?
Bitcoin is still struggling to break above the $5,250 resistance level that would allow to possibly retest its current YTD high of $5,400. The top coin has shown impressive stability so far, shedding only 1 percent of its price during the week.
It is important to notice that Bitcoin rebound after a minor correction that almost made it dip below the psychologically important level of $5,000. Now, a bullish reversal is on the cards, but it could take some more time to play out.


The lone market mover
Speaking of altcoins, Tezos seems to be the only cryptocurrency that showed some signs of life in the top 20. Over the last 24 hours, its price spiked almost 7 percent, according to the CMC data.

Ripple's XRP also deserves an honorable mention since its price increased 3 percent. Ethereum, the largest altcoin by market cap, barely experienced any traction today, but it is worth noting that the ETH price fell 7 percent in one week.