This morning Stellar Lumens (XLM) was the holder of place #8 on CMC with Binance Coin (BNB) sitting in front of it in spot #7.
Now they have traded places.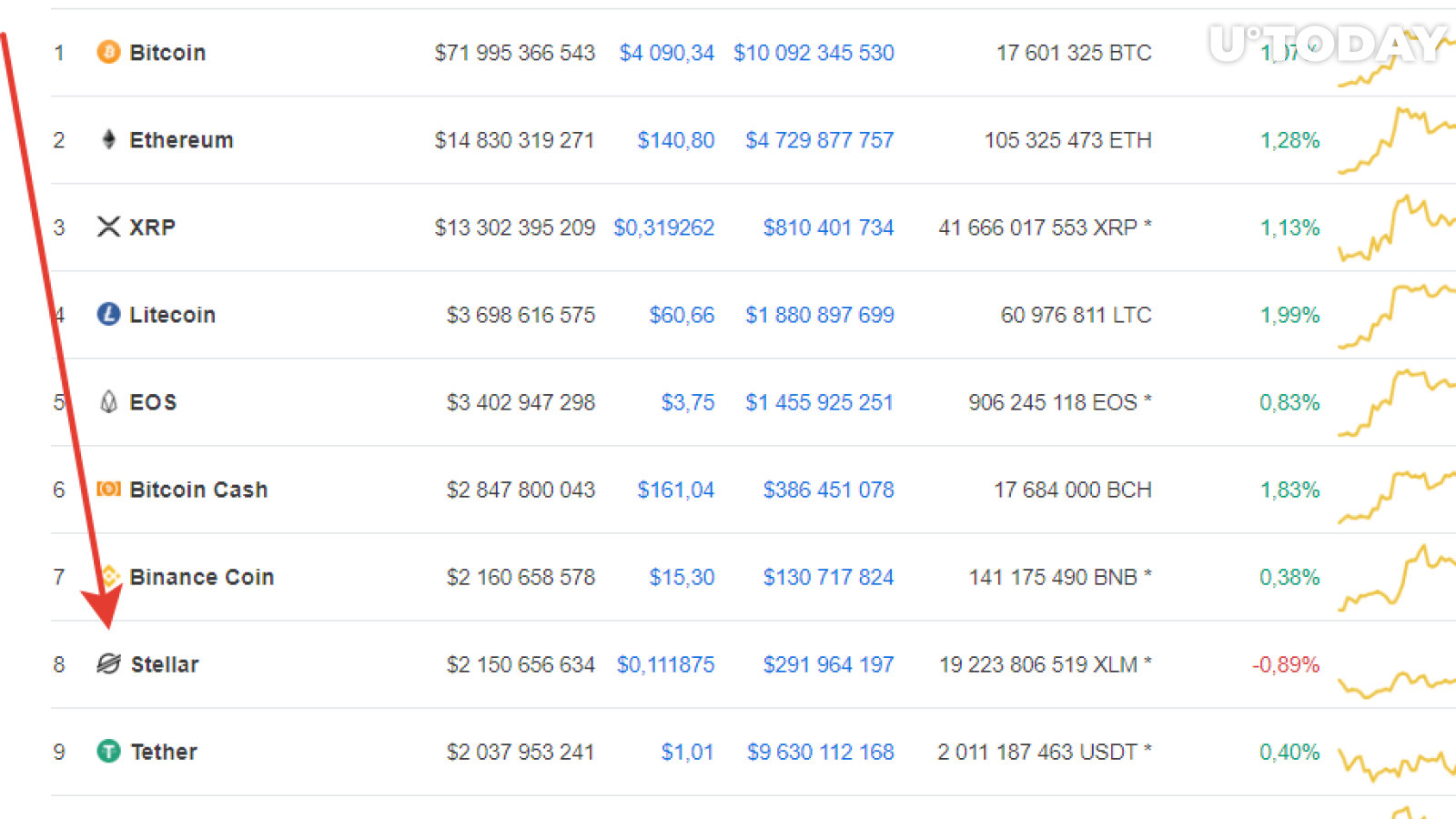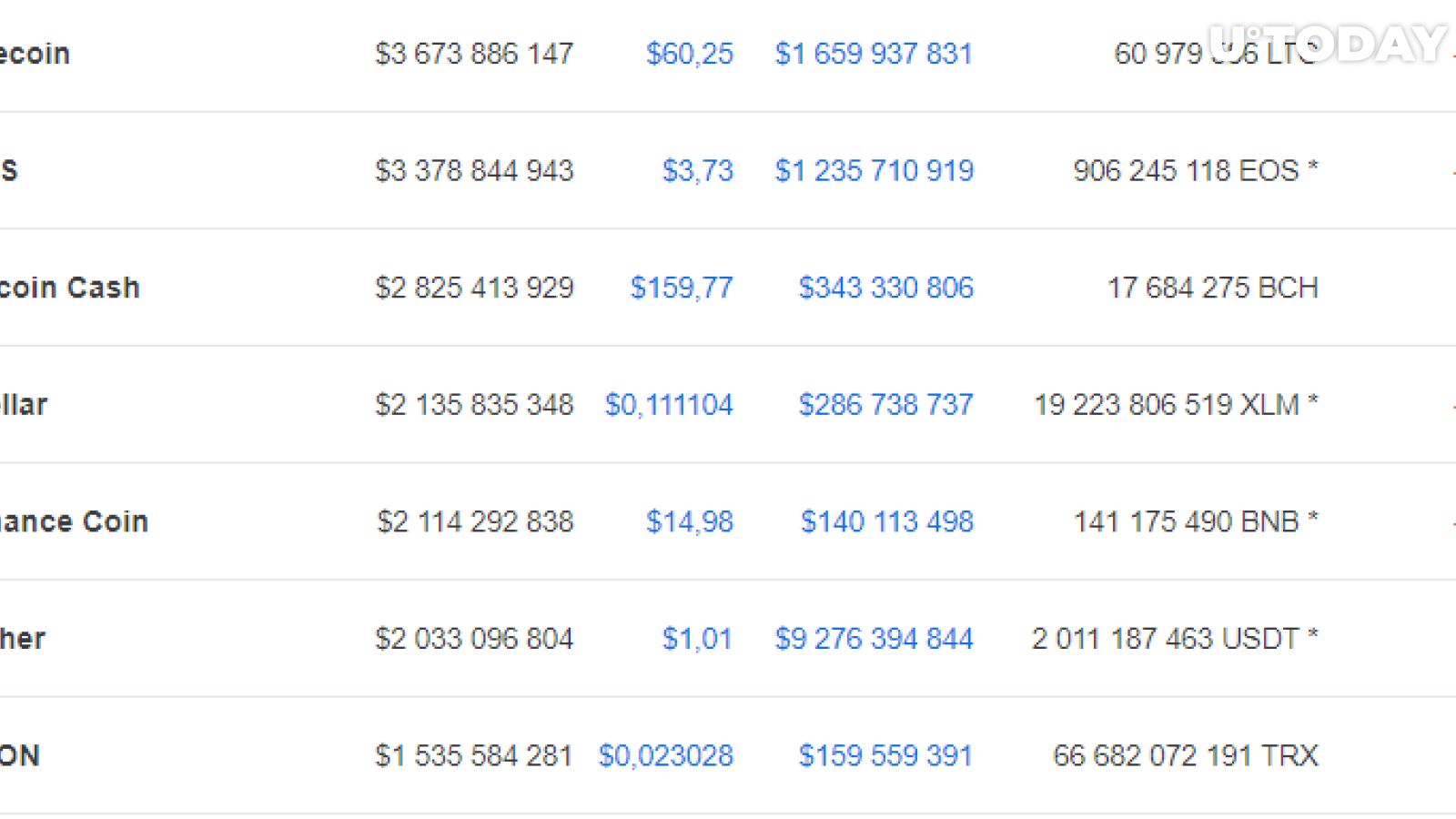 Stellar rises on the news of banks launching XLM-based stablecoins
Earlier on Thursday, U.Today reported about massive transfers of XLM in the amount of 1 mln tokens between unidentified wallets, with one of them being sent to the Coinbase exchange.
This reportedly happened a short while after IBM announced the launch of its international blockchain payment system based on the Stellar platform. Six global banks plan to use IBM's World Wire system and transfer value through it using XLM. The names of three of them have been revealed so far – RCBC, Banco Bradesco and Busan Bank.
They also plan to issue their own stablecoins based on Sellar.
Other recent XLM developments
As reported previously by U.Today, recently Stellar dropped its old starship logo for a new one, explaining that no serious high-ranking financial company has a rocket ship as a logo, so it is time to get more serious.
As for BNB and XLM, it is not the first time they have exchanged places on CMC. One of them has been getting in front of the other from time to time recently.