On Thursday, March 21, the Tron Foundation reported that Justin Sun's number of Twitter followers now totals 1 million people.
Congratulations on @justinsuntron's twitter account becoming the 1st personal account that exceeded 1 million in the blockchain industry. #TRON #TRX $TRX pic.twitter.com/jiIYgWv9Xg

— TRON Foundation (@Tronfoundation) March 21, 2019
Justin Sun has been attracting a lot of media attention
From the moment the Tron Foundation was launched, Justin Sun has been putting an emphasis on an active social media presence. His community on Twitter has now exceeded the 1 mln mark. His Facebook community has been nearly 5 mln for a while already.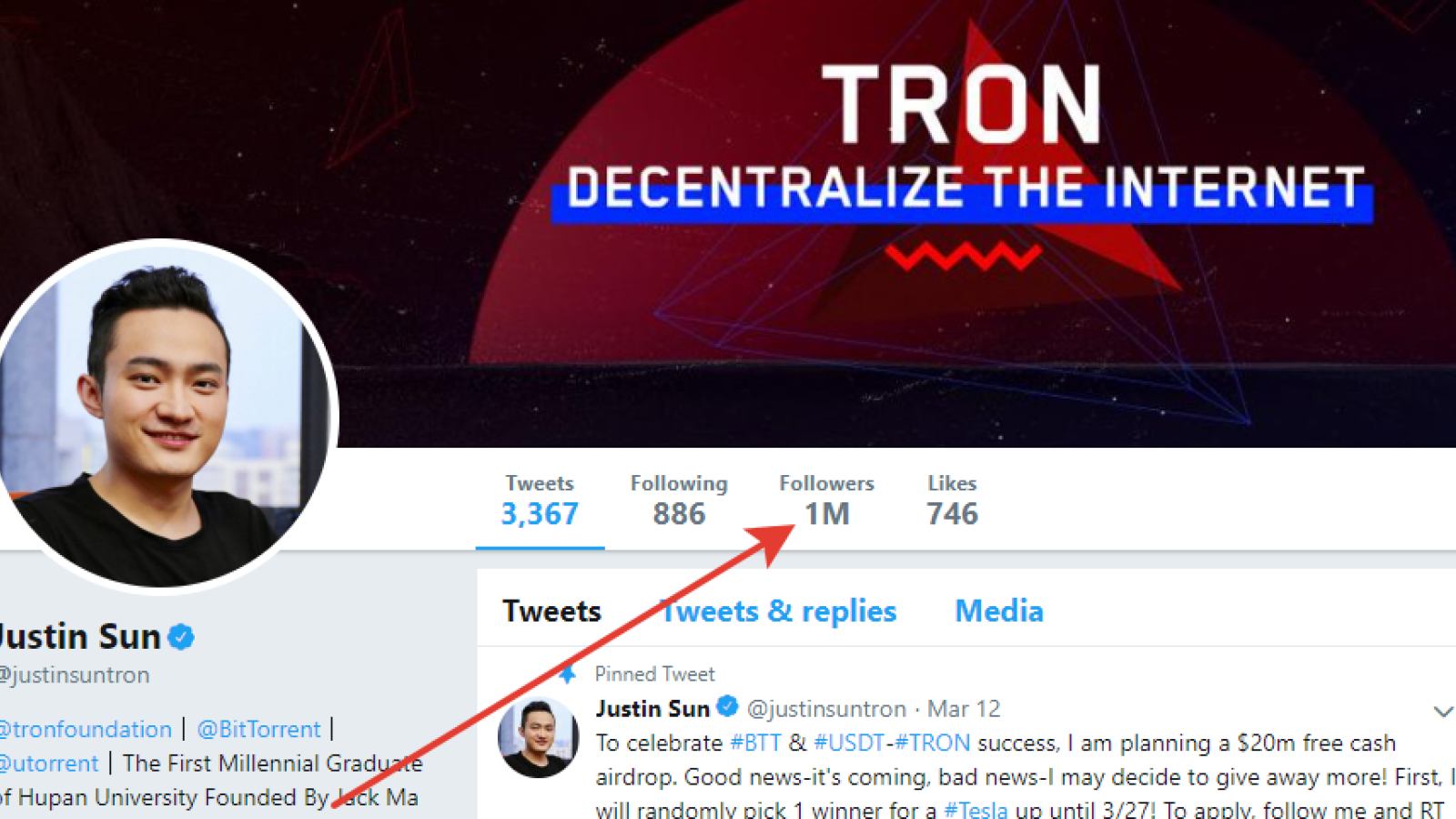 His popularity among Twitter and Facebook users began to rise exponentially after the launch of BTT, experts believe. Besides, Justin Sun recently gave interviews to such major media outlets as Bloomberg and CNBC, talking about decentralization, Bitcoin and Tron.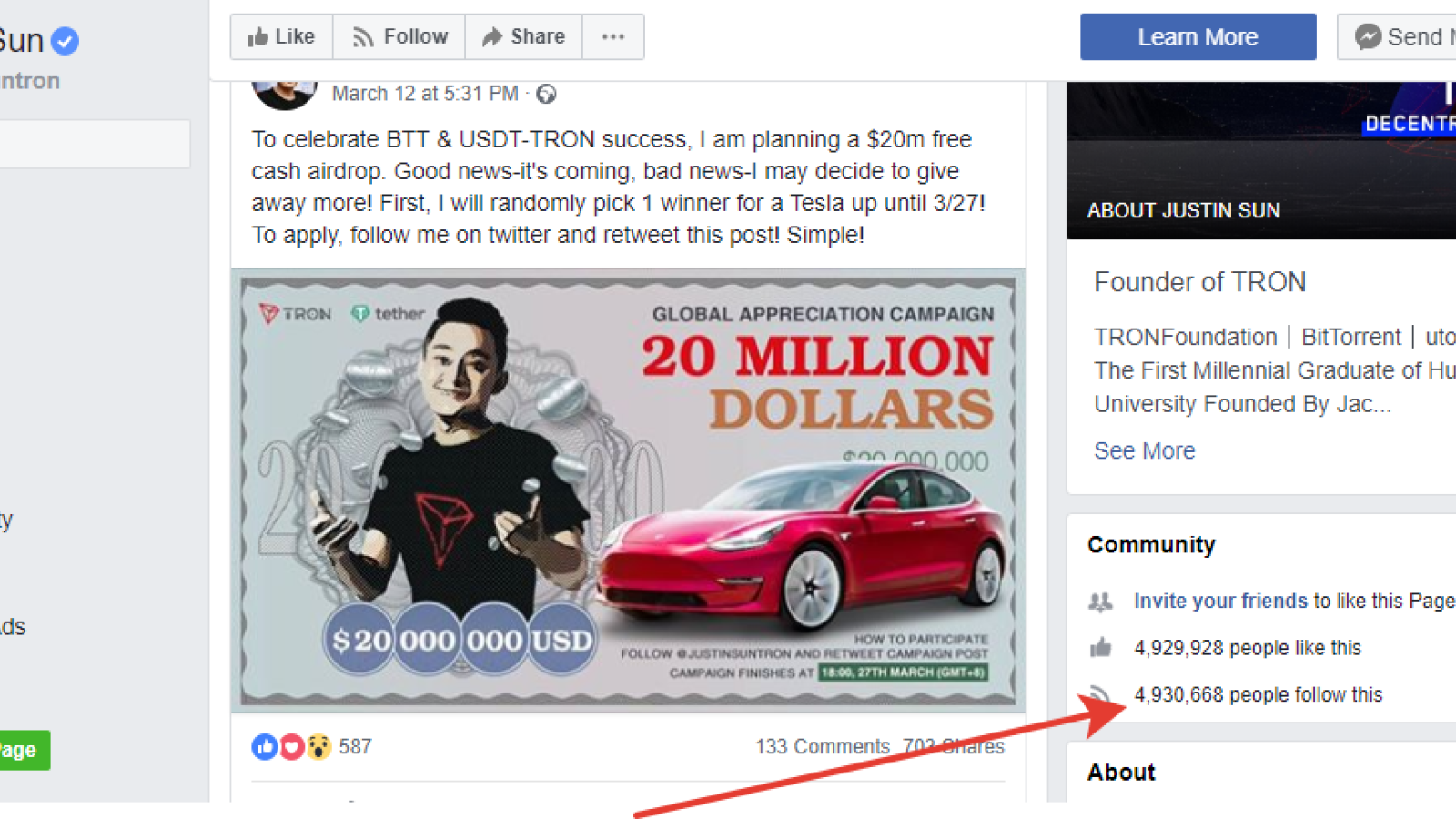 While talking in an online interview with CNBC, he even mentioned that he does not consider the market cap volume of Tron to be so important, since this is only the surface of the business. Tron's CEO pointed out that he prefers to put an emphasis on technological development and adoption.
Is Justin Sun followed by Tron bots?
The reaction of the Tron community to the news was mixed. Apart from positive wishes and sincere congratulations, sarcastic comments began to appear.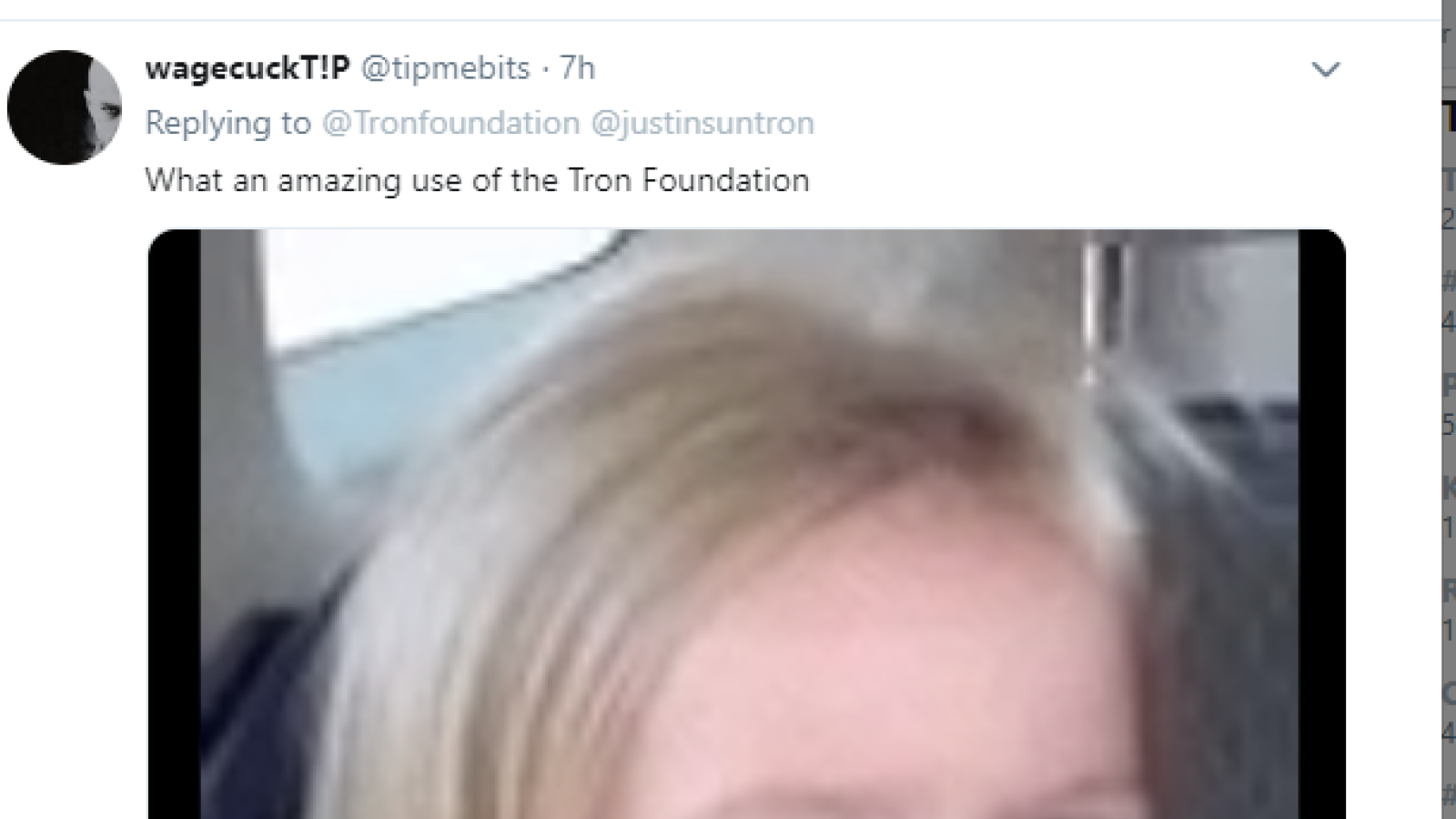 A user named Crypto Engineering, calling himself a crypto trader in the account description, posted a screenshot with an analysis that reveals Justin Sun to have about 30 percent fake accounts among his followers.
Not bad tho. pic.twitter.com/BVtYwfKWiL

— Crypto Engineering (@c_ryptoengineer) March 21, 2019
However, the analysis also says that Sun's account has fewer fake followers than others, where the median of fake followers is over 40 percent.