The popular Glassnode data provider has shared some charts that demonstrate ETH on-chain fundamentals have set several new ATHs regarding wallets, which speaks of rising interest from investors in ETH as DeFi keeps getting stronger.
Number of wallets with 10+ ETH hits a new ATH
Glassnode agency writes that the number of investors with more than 10 ETH ($2,343) in their wallet has reached a new high of 276,131.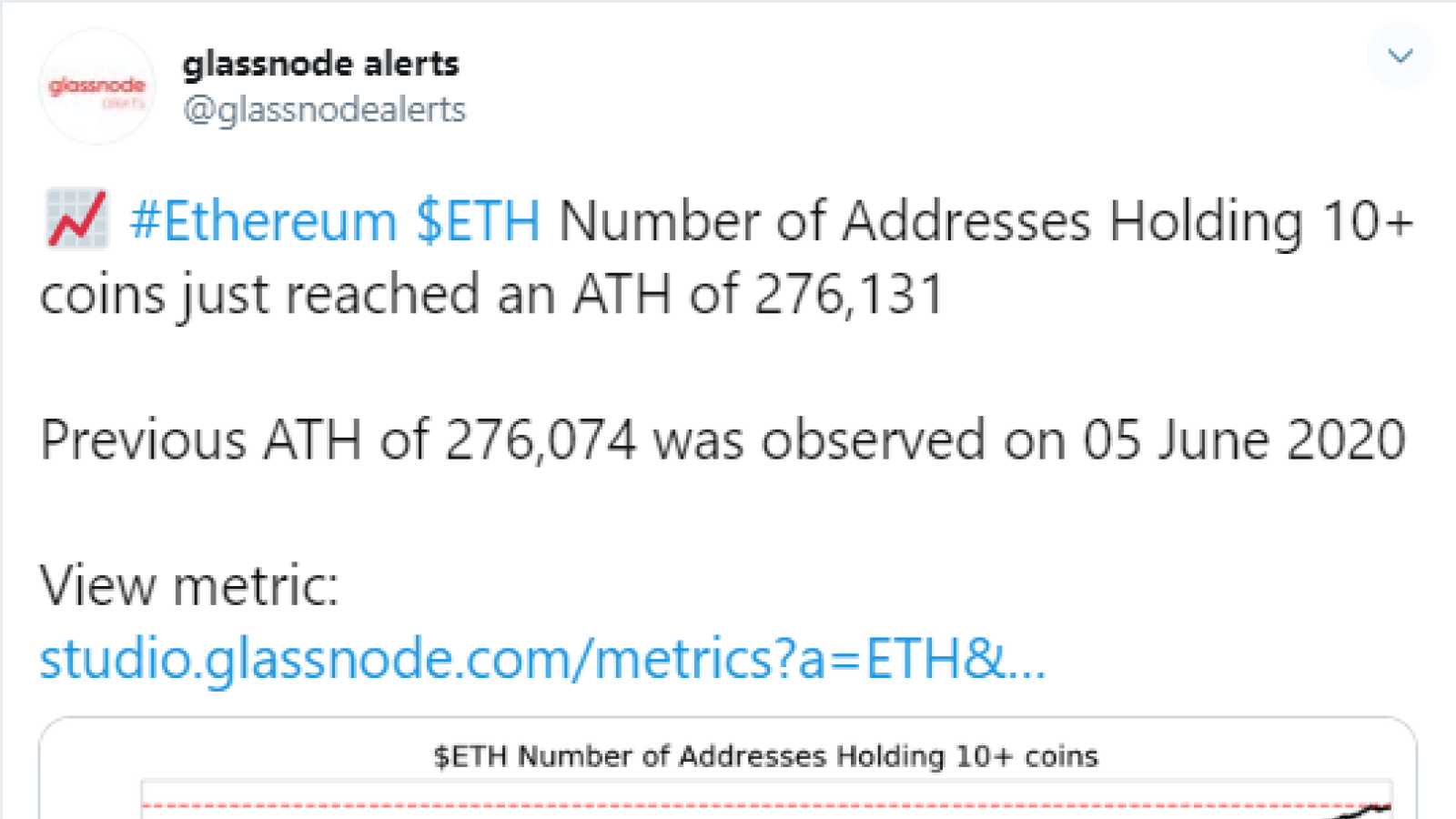 The number of ETH wallets containing more than 0.01 ETH and wallets with a non-zero amount of Ether have also set new all-time highs.
The amount of Ether retail investors with non-zero addresses has spiked by approx 3,000 since Wednesday, the data shows.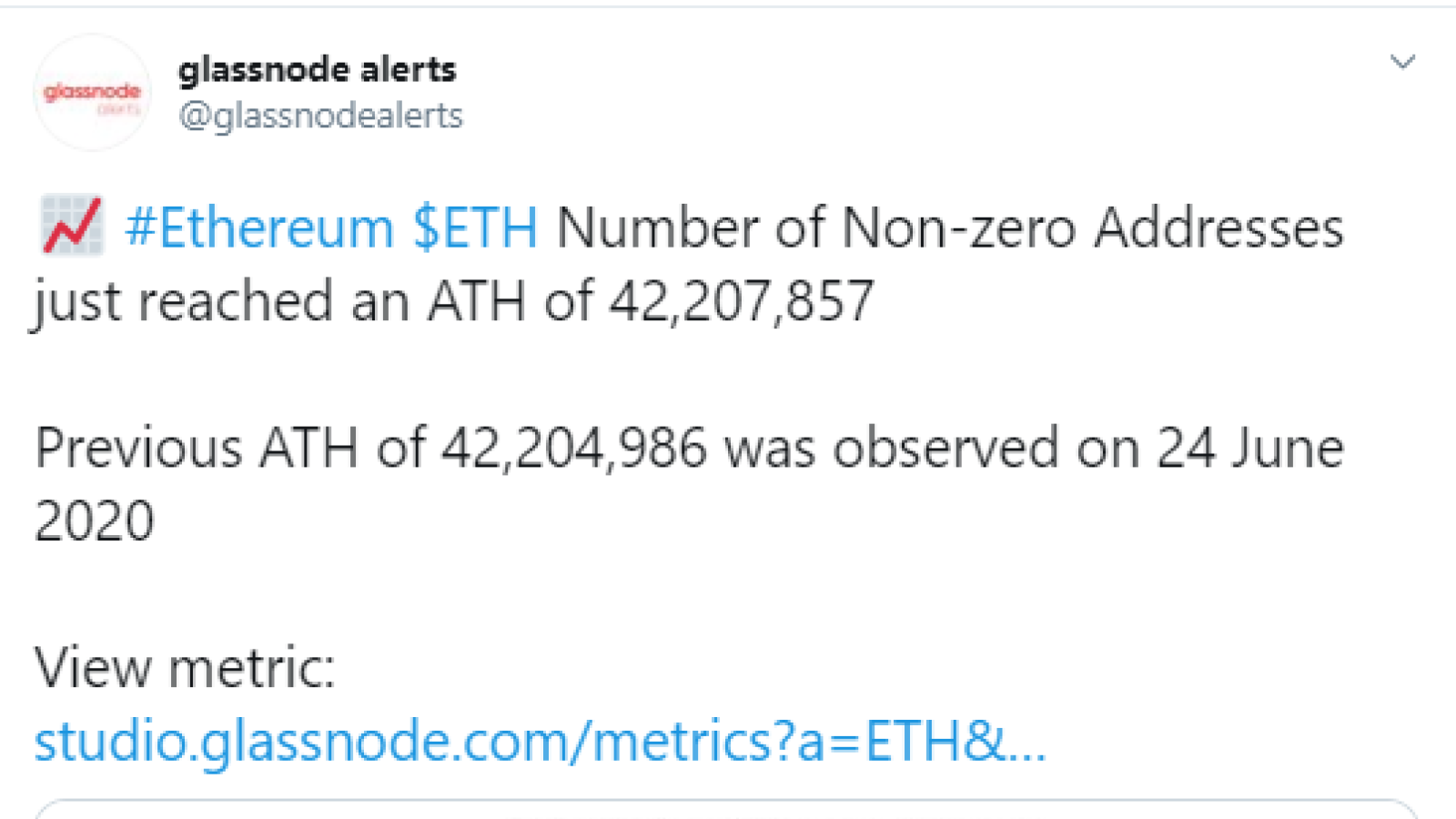 This growth and the new all-time highs in the number of users with various amounts of Ethereum likely represents a rise in interest towards ETH and the market's bullish expectations.
This year, many expect the ETH price to reach a new ATH as Ethereum 2.0 is planned to roll out and various DeFi apps, based on Ethereum, are developing fast with people locking more ETH in DeFi.
Users are withdrawing ETH from exchanges
More news from Glassnode shows that the amount of Ether taken off exchanges has hit a new high over the past ten months and reached 1,569.500.
This is a slightly higher value than was measured on June 24, when it totaled 1,551.542.
Daily ETH transactions surpass 1 mln
Another renowned analytics company, Skew, has shared data according to which the number of Ethereum daily transactions has reached over 1 mln and is approaching a new all-time high.