On Wednesday, most of the top-100 coins are in the green, welcoming a continuous bullish wave that has been around for a couple of days already.
Top-10 coins
All of the ten coins with the biggest market cap today are showing momentum, following BTC.
Bitcoin is currently worth $3,768 after a 6.45-percent rise over the last 24 hours. The biggest gainer on this list so far is Bitcoin Cash (BCH), which has appreciated by 27.03 percent and is now trading in position #6 at $115.32.
It is followed by Tron (TRX), which is up 11.16.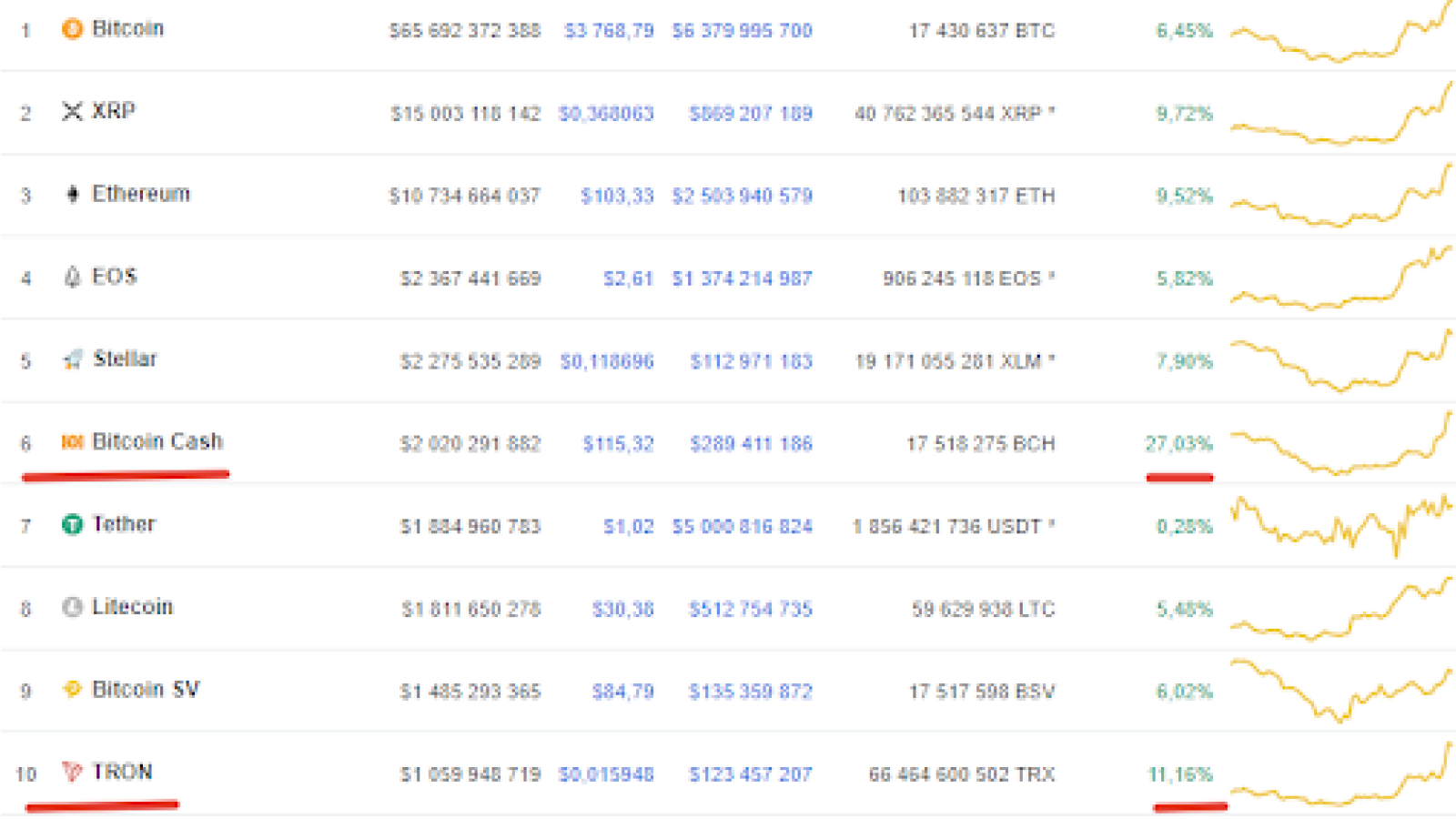 Ethereum and XRP have both spiked nearly ten percent; however, Ripple is a little ahead on this point.
The top-ten coin that has gained the least today so far is the controversial Tether (USDT) stablecoin. It has now moved to position #7. On Tuesday, Bloomberg reported that they had gotten access to some of Tether's financial documentation. The banking statements confirm that at the start of 2018 the company had enough cash to back all of its USDT coins but as for now, the question still remains open.
Bitcoin Cash SV (BCHSV) is now sitting in position #9, thus being 3 places behind its rival, BCH. BCHSV is trading at $84.79.
Top-20 crypto assets
Going lower than these assets, one can also enjoy green digits everywhere. Today, Waves is showing the biggest gains (+38.52 percent). Then go IOTA (15.35 percent) and Monero (+10.75 percent).
The powerful rise of Waves may well be connected to the recent news of the company joining the Swiss Tokenization Standards Association (TSA) based in the local crypto valley, Zug.
The asset that has gained the least today here is NEM (+3.36 percent). Then comes Ethereum Classic (+5.77). All other coins have appreciated by over 6 percent each.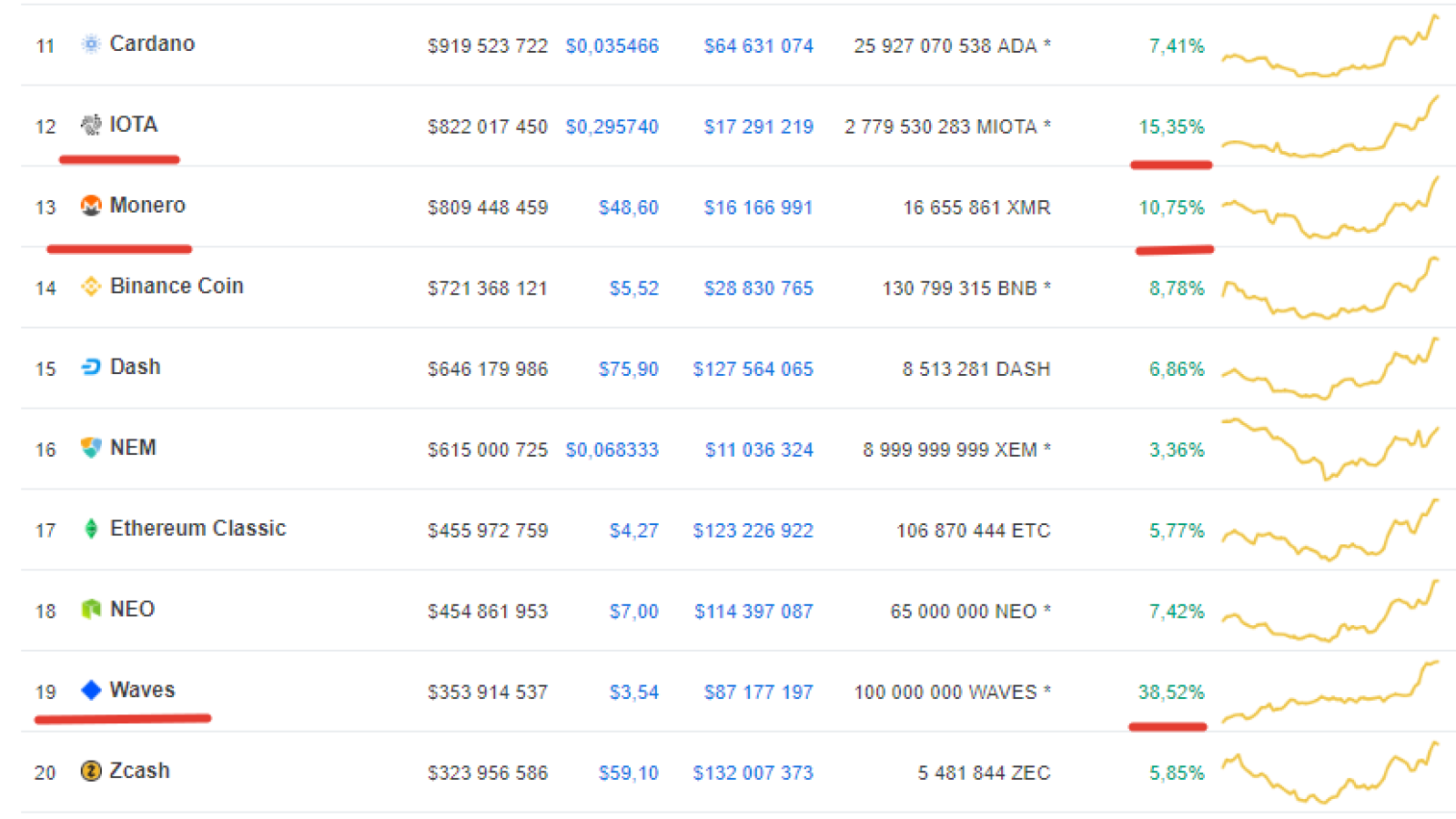 Today's losers
Some red spots can be seen below the top-20 coin (ZCash). So far these are very few, among them are stable coins USD Coin (-0.26), Paxos Standard Token (-0.02) and Dai (-0.55).
The biggest winner today here is MonaCoin (#77, + 49.47 percent) and Stratis (#46, +40.58 percent).