Following Bitcoin's path, altcoins have started growing in price. After it reached the $80 mark, traders got inspired. So, how much will LTC cost when the market is under the bullish wave? Let's read the opinions of https://www.tradingview.com/ users and Litecoin price predictions from experts and amateurs. We'll find out how far Litecoin can go, and which trading decisions should be taken.
Before we start, take a look at LTC price as of 04/03/2019: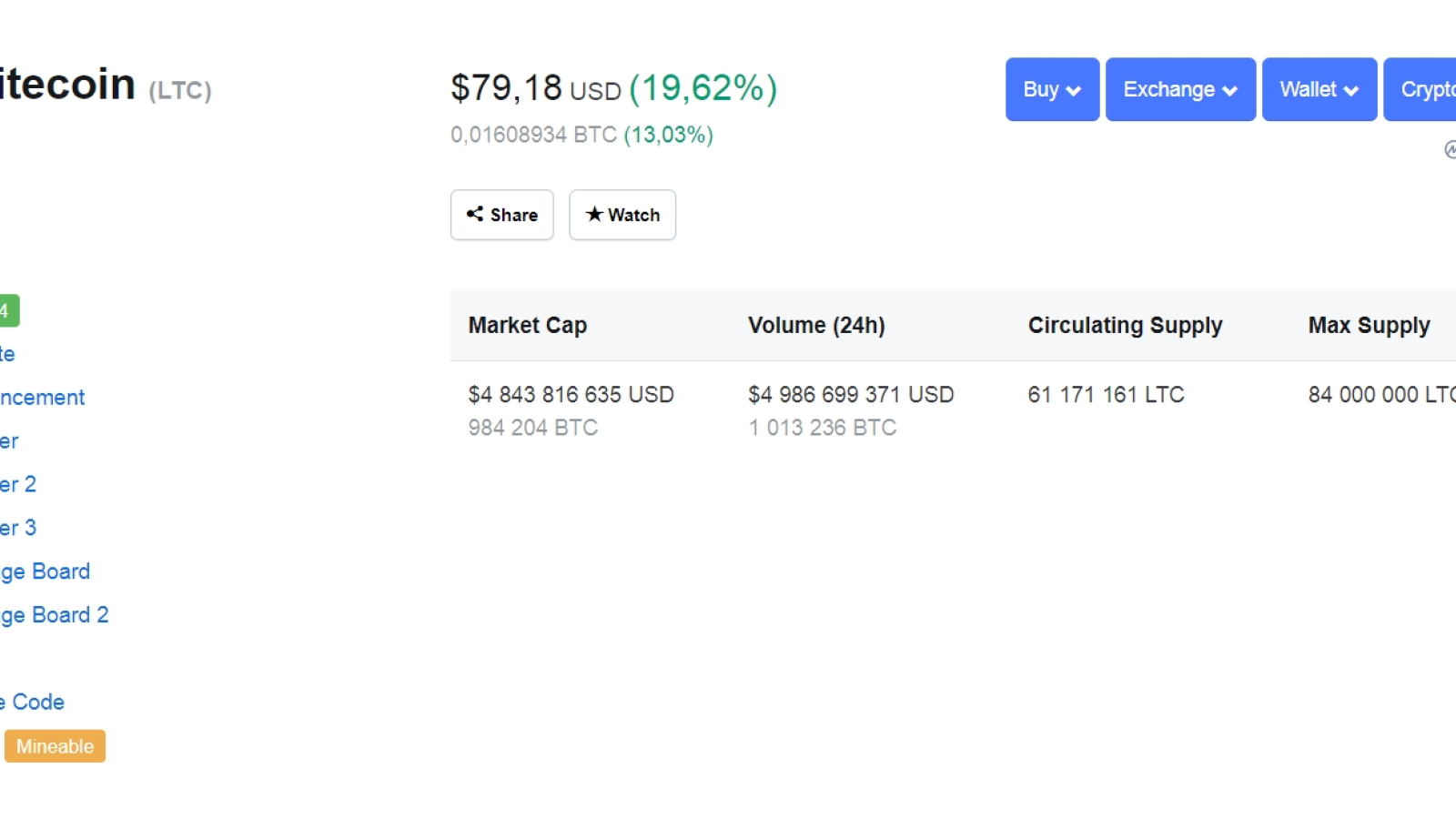 LTC breaks up and has almost confirmed IH&S pattern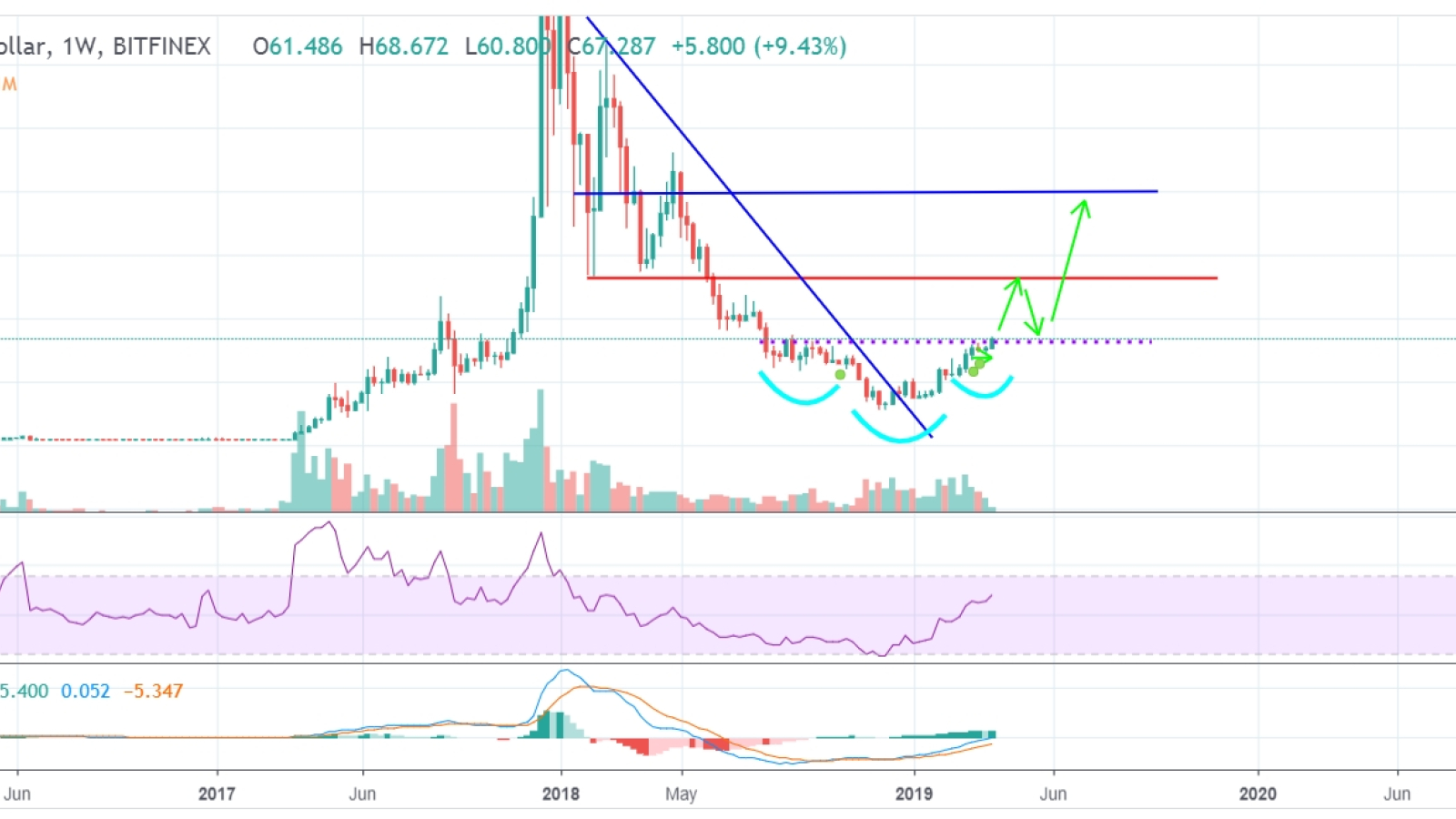 Traders have been hoping for IH&S pattern to be confirmed, and it finally seems to be happening. In fact, once LTC crossed the $65 line, we are confirming a much larger move up. $100 is a very viable prediction now. Now, we should be targeting just under $105 for a sell and re-entry.
At the moment, the movement is all very bullish across the board. We kept showing a lot of strength, expect some consolidation, some bull flags to form and then another move up. Now that LTC has reached $80, we will move to $100-105.
Will LTC reach $400?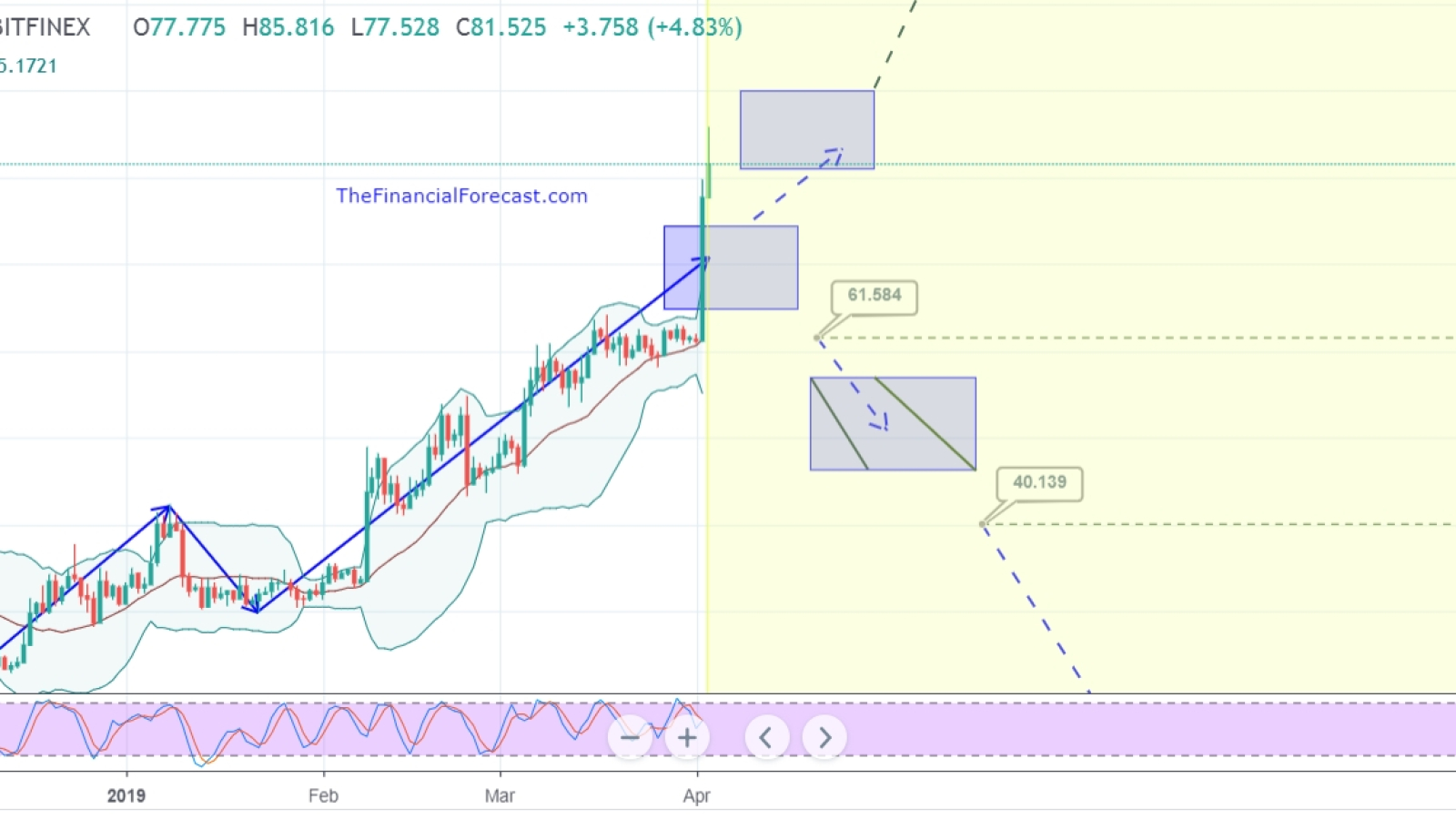 That may sound crazy, but what if LTC reaches $400 in 2019? The guys over at TheFinancialForecast don't doubt that might happen. In 2018, Litecoin crashed from $370 to $22 in 1 year, which was 94% value-loss. Since then the cryptocurrency started to climb consistently developing an incomplete 3 waves sequence, with an extension in the 3rd leg currently in the 1st attractor.
Thus, if the price stays above $61.58 we can continue seeing new highs to the 2nd or 3rd attractor. The break of this level is ending the current wave in place opening the corrective phase. In the long term, Litecoin has nice potential if the uptrend continues, with an attractor located in $394 to $480.
LTC is on the road to $110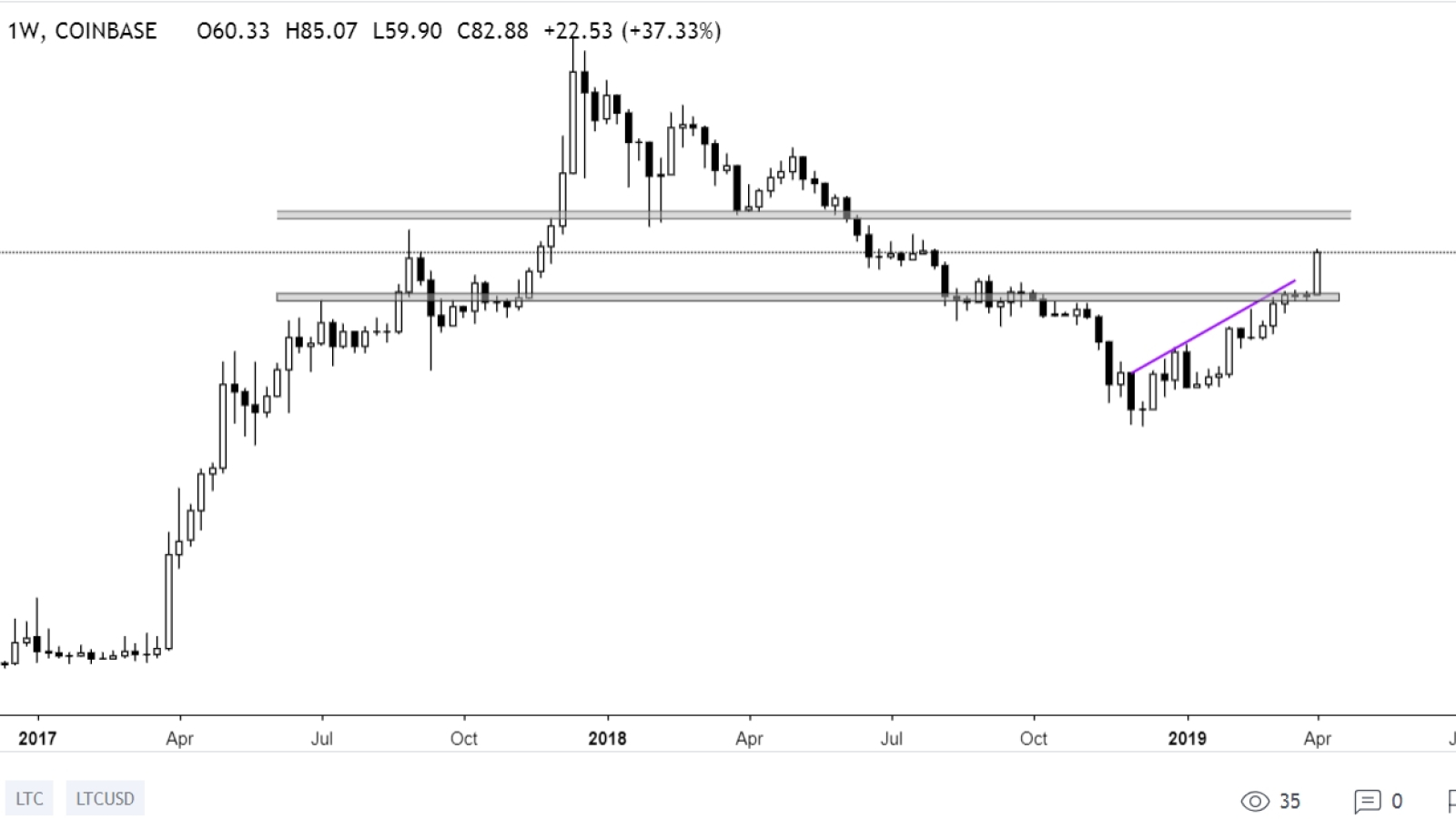 Here's another piece of proof that Litecoin is on its way to $100. User Faibik claims that now that we are finally above the $60 resistance, Litecoin can hit $110 in few days if BTC remains stable & bullish.
Buy at LTC/BTC pullback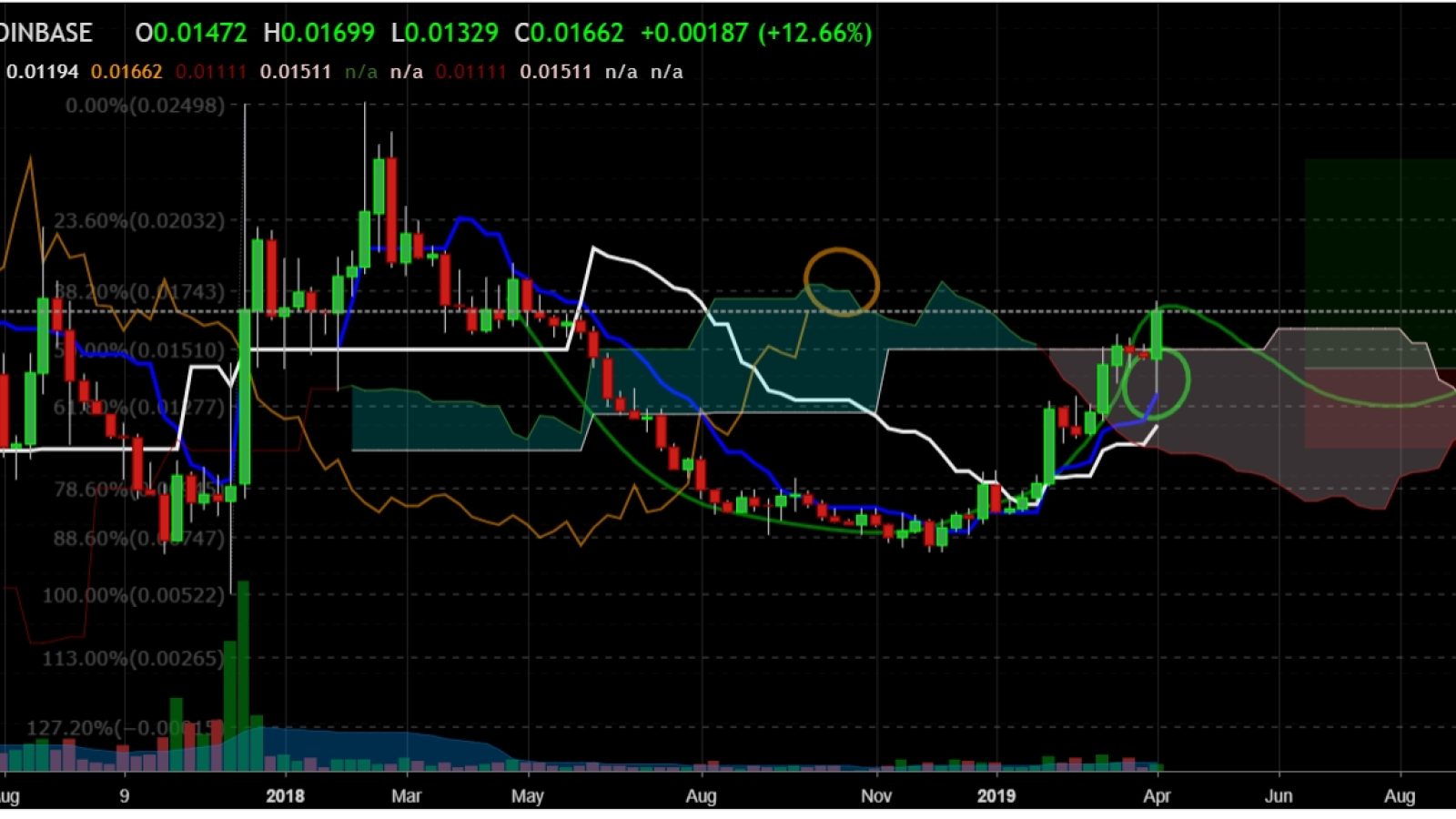 If you buy Litecoin with BTC instead of fiat, this price chart from Red_Ben could be very useful for you.
LTC has been on a great bull run somewhat suddenly. Even when compared to BTC as seen on this LTC/BTC chart, the last two weeks were awesome. Look at the table: the floor of this chart is extremely healthy. A fib retracement from Dec '17 lows to the Feb 2018 highs shows how sellers got trapped (or greedy if short) selling at high volume on a close below the 88.6 fib, only for buyers to reappear and price to float slowly higher.
Potentially, there is a cup & handle pattern developing. The weekly chart Ichimoku cloud system suggests we should begin to see some strong resistance as the Chinkou Span (orange lagging line) challenges the cloud top (also the 38.2% Fib). At this point, we should expect a dip, maybe even a lower shadow challenging the bottom of the Ichimoku cloud, but likely not a weekly close below the 61.8% retracement point, similarly to what we saw earlier this week before the blast-off. This could be anytime in the next few weeks (maybe even the next few days).
Red_Ben recommends buying LTC anywhere around the 0.013 BTC price. A drop below 0.010 BTC would suggest weakness, and a weekly close below 0.012 BTC may even spell short-term pain. However, the pattern isn't technically invalidated unless it takes out the previous lows, and as we've seen time and time again, crypto loves to trap with excruciating wicks.
As far as targets go, 0.03 BTC is absolutely possible by this summer. If we approach this price point, I'll definitely be letting some loose. Expect resistance at psychological levels ($100 may be right around the corner), but unless we start putting in lower lows again, no bearish tendency should be observed.