Bitcoiin2G (B2G) is another altcoin whose producers claim it to be better than the original Satoshi's Bitcoin. Early last year, the Medium post broke the news that the Hollywood martial art star Steven Seagal has become 'an ambassador of Bitcoiin2G".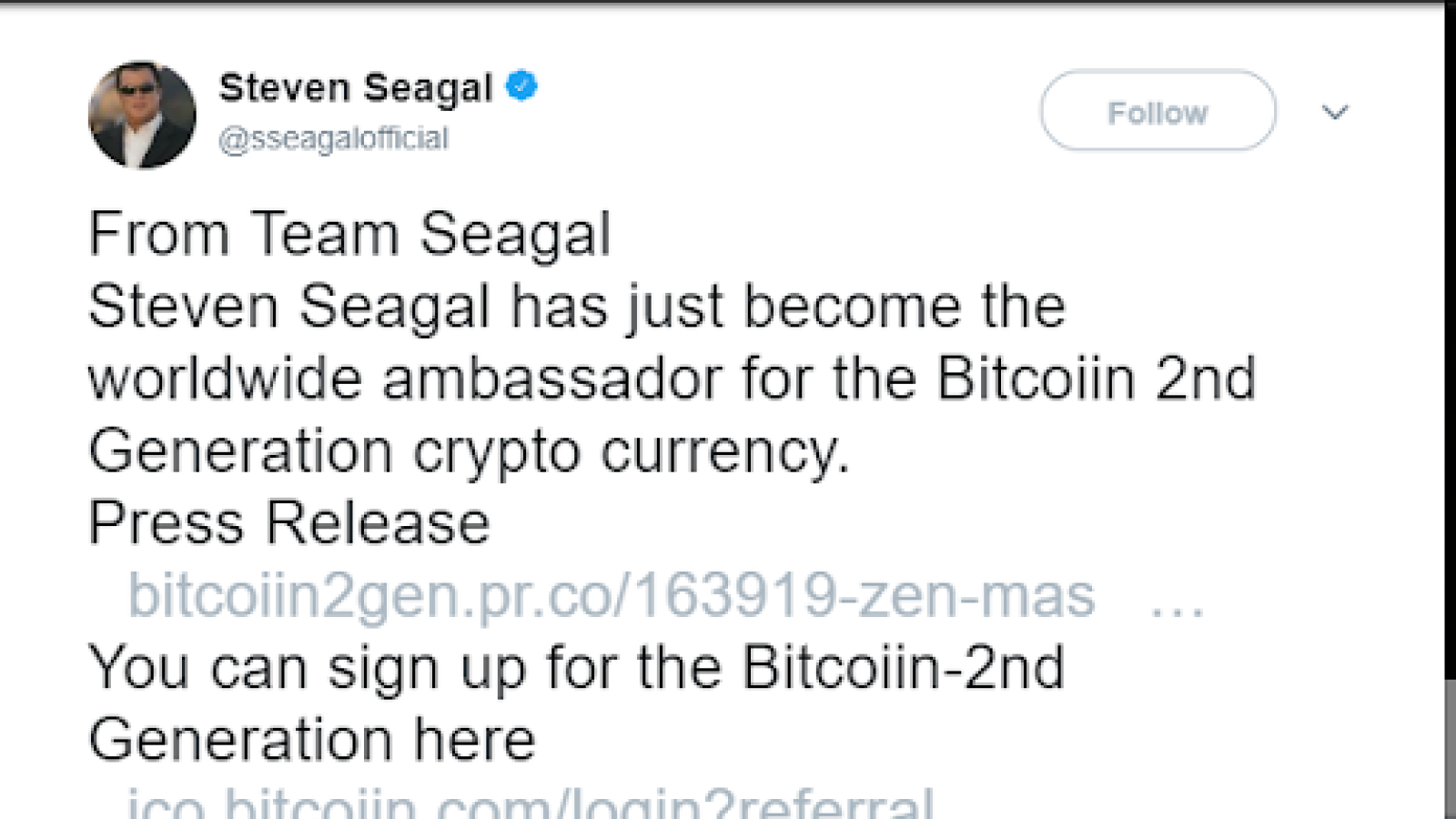 Recently, however, John McAfee, who last summer actively promoted ICOs and various coins on his Twitter account, has begun to advertise B2G as well, urging people to buy in before the coin skyrockets.
B2G has shown a 30% price increase in the past 30 days. Still time to hop onboard.

— John McAfee (@officialmcafee) April 17, 2019
McAfee is the 'zen master' of crypto
As U.Today, reported earlier this week, McAfee announced that he knows the real identity of Satoshi Nakamoto. This suggests that McAfee is a limitless source of knowledge about all controversial issues in the crypto industry.
A reporter of CCN commented on McAfee's Twitter post regarding B2G, suggesting that the US presidential run participator may be not quite honest with his social media followers.