On Wednesday, the price of the major crypto asset got over the $5,640 mark, which was a new high since November last year.
Later on, BTC slid a little, now trading at $5,451, as per CoinMarketCap.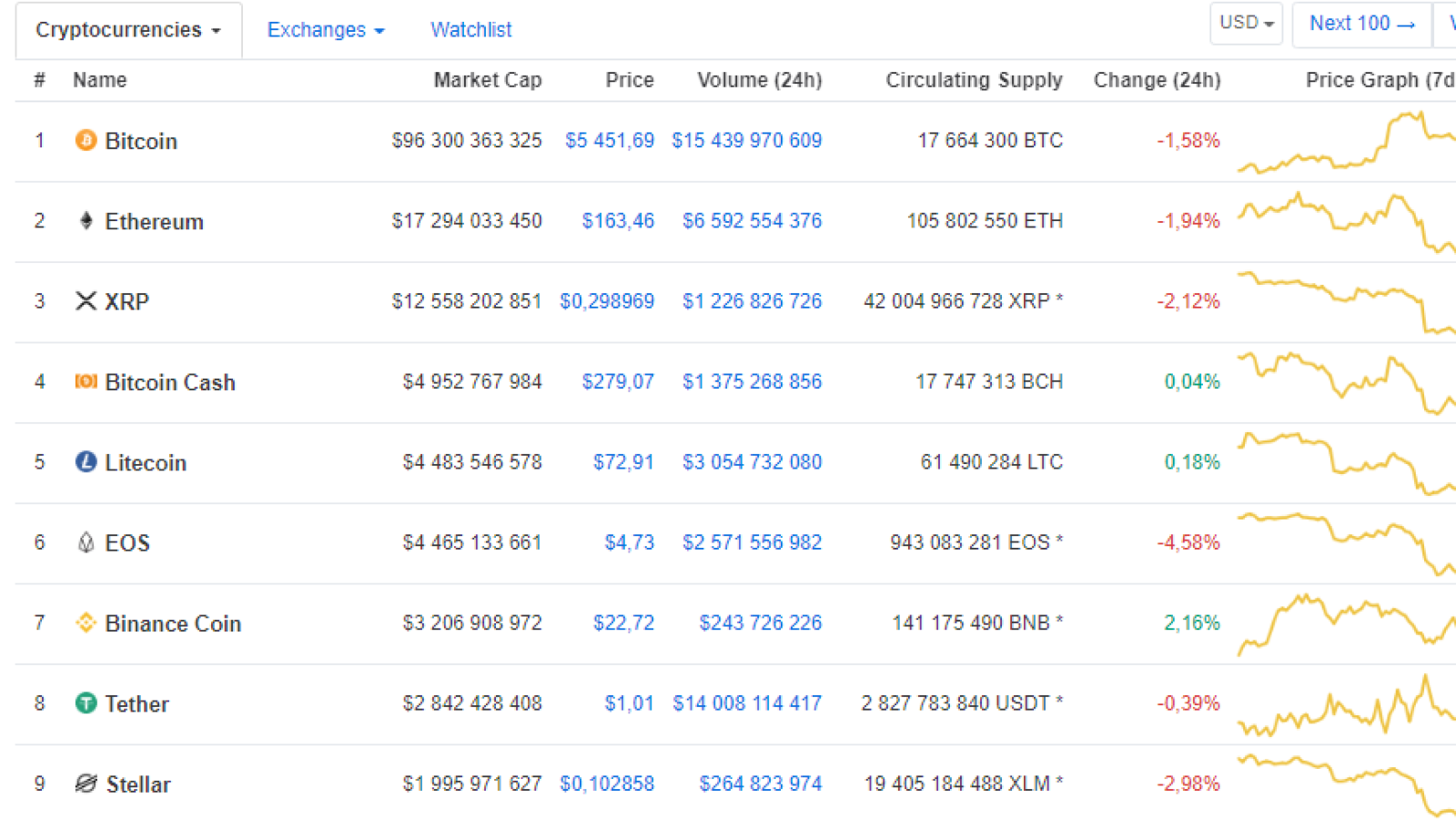 Yesterday, Bitcoin showed a weekly gain of 4.4 percent, writes Forbes in a recent article, even though other coins on the top ten list and beyond were dropping. Forbes magazine has talked to prominent crypto analysts to find out why Bitcoin remains a top gainer among digital assets.
Analysts call Bitcoin the most important crypto asset
In the article, Forbes cites several major analysts who state that despite all the drawbacks of the platform, its scalability, etc, Bitcoin remains the best asset among the existing ones. One of these analysts is Jeff Dorman from Arca, where he occupies the position of chief investment officer. He says:
"BTC is still the most important asset in all of crypto."

"When it performs well, the best risk/reward is arguably to own Bitcoin over any other digital asset."
Dorman explains that profits on BTC will not necessarily be higher but chances for that are great since thus far BTC has outperformed all altcoins regarding use cases and adoption.
Bitcoin is the crypto locomotive
When Dorman spoke about the price action Bitcoin showed this month, such as soaring 25 percent within one day, he pointed out that all other coins also went up. And since then, he says, Bitcoin keeps holding at the reached highs, while other digital assets are slowly rolling down.
The CEO of BitBull Capital, Joe DiPasquale, explains it by saying that once Bitcoin spikes, investors start dropping altcoins and buy more BTC.
Forbes gave the final word to Mati Greenspan from eToro.
"Altseason is over and the market is now consolidating back into Bitcoin," he said