Cryptocurrency traders, investors, and HODLer's will be happy to learn that Bitcoin will surge higher this year. The world's reserve cryptocurrency and the leading digital token has been undergoing a period of recuperation that will soon be complete.
Last year, uncertain regulation, the so-called Fork Wars, and lack of awareness all played a role in the sharp sell-off and bear-market that has lingered into the current year. Now, many of the issues weighing on the market are disappearing or about to disappear and that is setting up conditions for a massive bull market.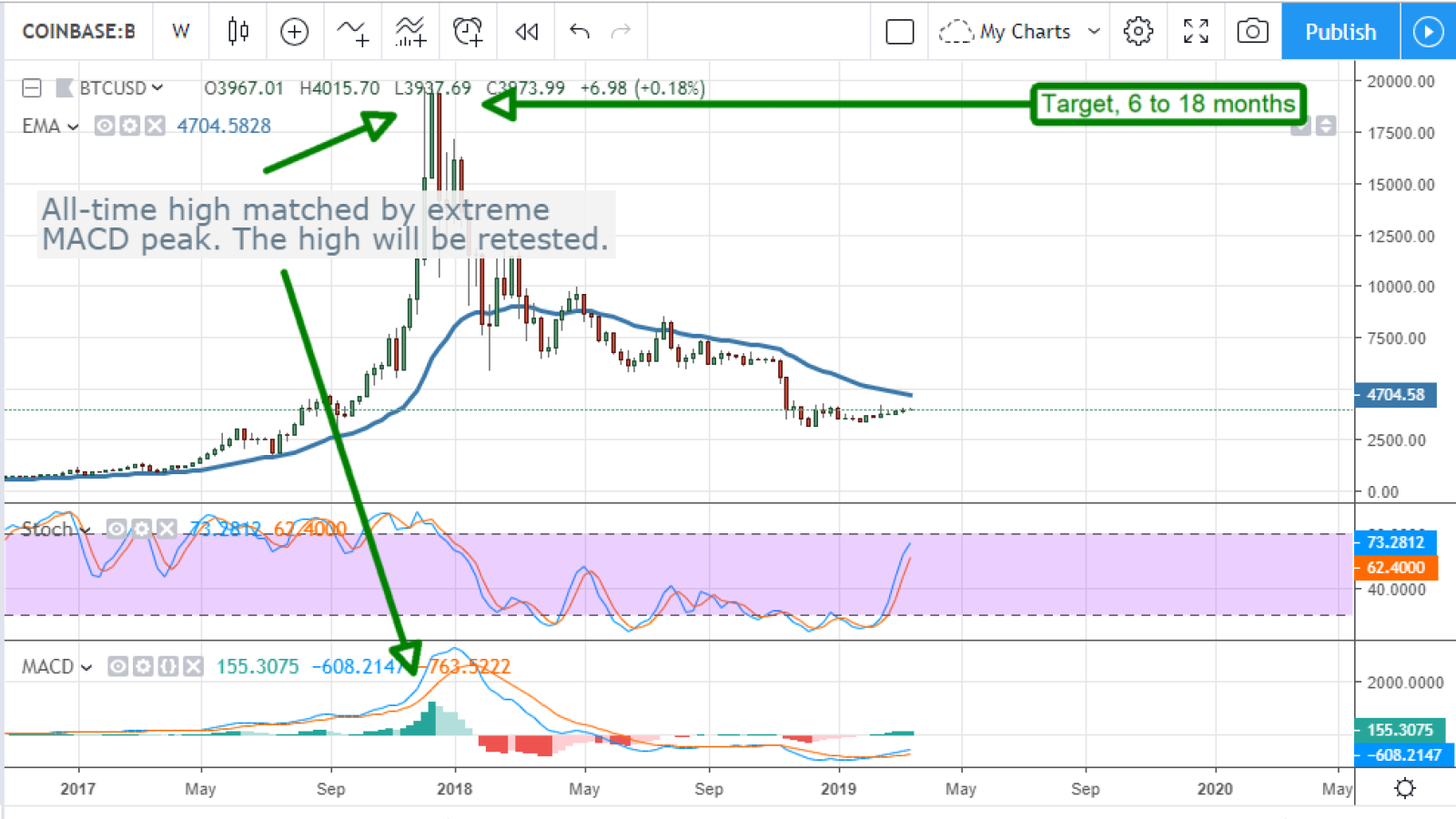 Fundstrat's Tom Lee, one of the most prominent and outspoken BTC bulls, says macroeconomic trends are going to underpin the rally he thinks will start before the end of the year. He cites last year's surging dollar and global market uncertainty as headwinds now gone. In his view, the technical picture is promising but it is the fundamental story that will drive value long-term.
The most important factor for Bitcoins value for Lee is the fact that it, and blockchain, are becoming useful. Banks like JP Morgan, Mizuho Bank, and Santander are all using blockchain while non-financials like Facebook and sovereign nations like Venezuela are also flocking to the technology. This is causing a shift of awareness that will spill into the retail sector and that in turn will further increase BTCs utility and emergence as a stand-alone asset class.
Ironically, Lee says global turmoil is helping Bitcoin's adoption. Venezuela is only one example where uncertain economic times, skyrocketing inflation, and mismanaged government are pushing people to the blockchain. Bottom line, Bitcoin is going to move higher, a retest of the all-time high (in my opinion) is all but certain.
The Six-Month Bitcoin Forecast You Need to Know Now
Bitcoin has been wallowing near long-term lows for several months now. In recent weeks the coin has begun showing bullish activity that is the first signs of movement in what will become a massive bull market. The near-term outlook is not quite as rosy, the token may continue to move sideways inside its range until one of a few things happens.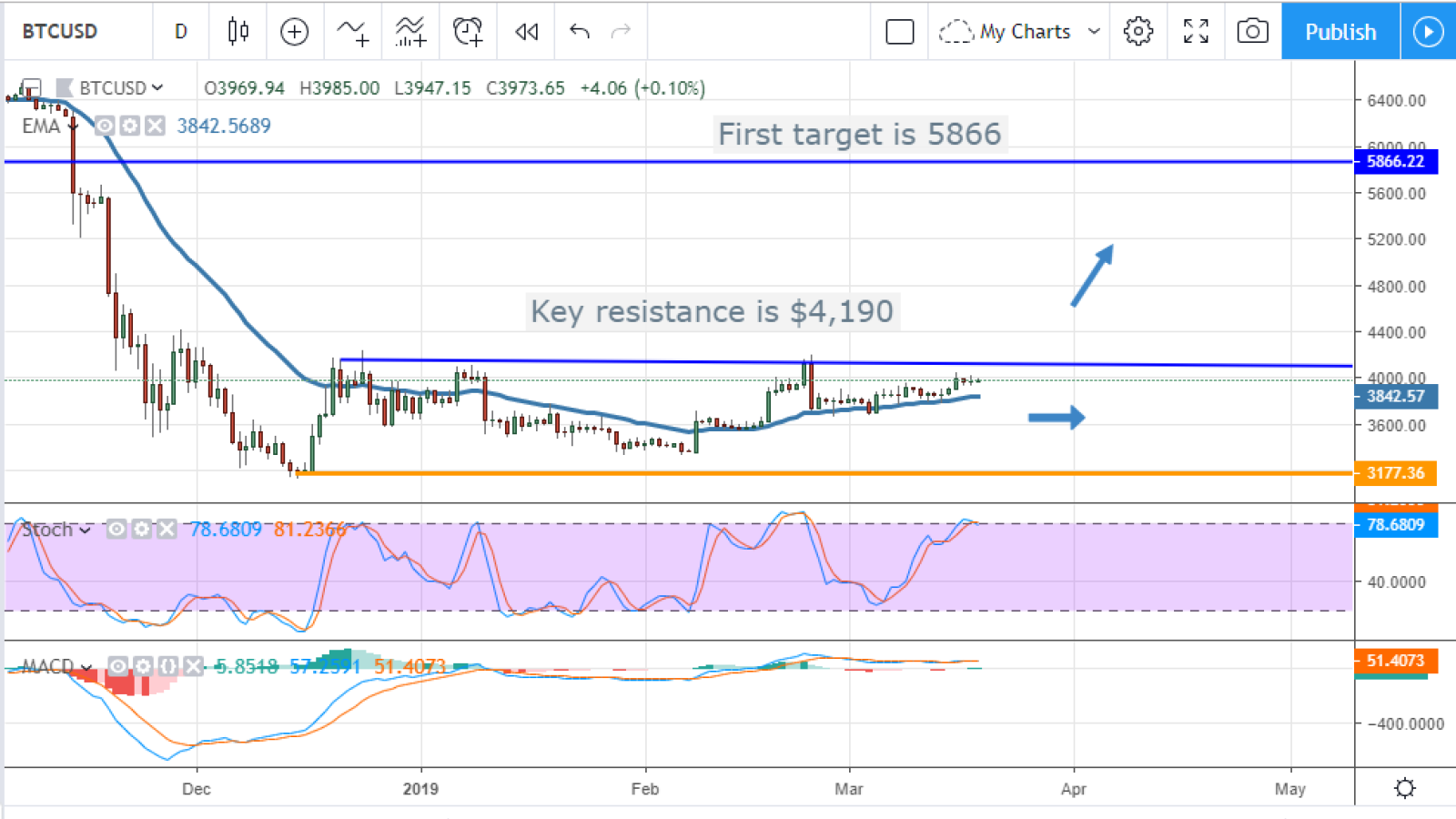 The first possibility is the U.S. government will finally adopt cryptocurrency regulation and/or allow the listing of a BTC based ETF. The next thing that may happen is an advancement in blockchain technology that may include but is not limited to enhancing BTC's transaction speed and the much-needed and long-awaited upgrade of the Ethereum network; either could spark a massive rally in the entire market.
The final scenario, and possibly more likely, is that the market will slowly return to BTC. Investor confidence was sorely shaken last year, it is taking time for it to heal. Eventually, the market will build to a boiling point and spark a rebound in prices.