On Tuesday, Jan. 15, Belarus released a centralized exchange where customers can trade gold, shares and other regular assets using Bitcoin along with other virtual coins.
After the recession of 2016, the country got itself a stable IT industry. In 2017, they passed a law, allowing crypto to be used by companies for attracting overseas investors.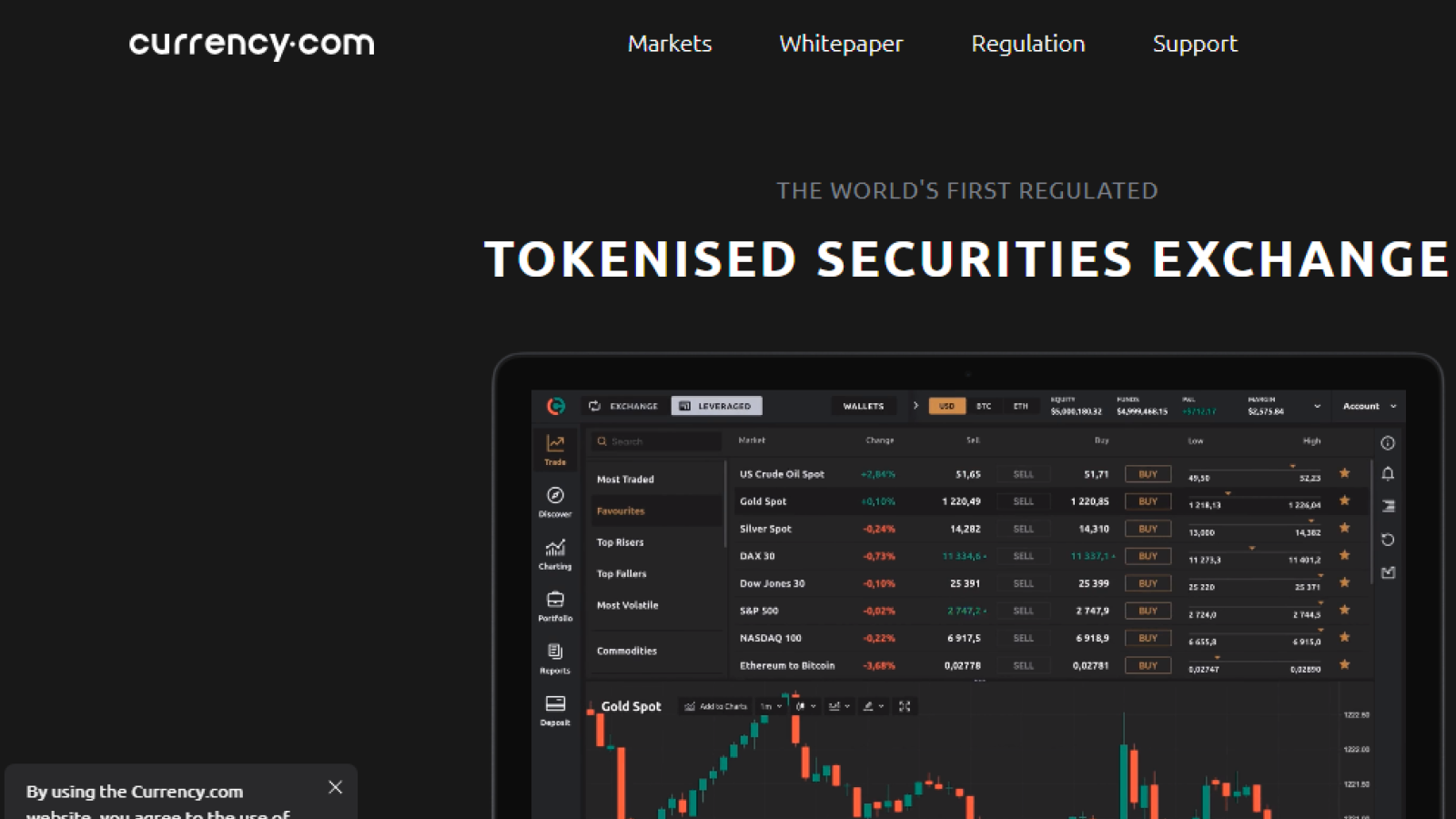 The new platform
The new government-licensed exchange is titled Currency.com. Through it or by using a mobile app, customers can buy tokens, paying for them with crypto. These tokens are made to track the value of various assets in the country itself and outside it. For four years, the operations on Currency.com will be free of taxes – the exchange is working within the so-called Belarus High Technologies Park. This is a special economic zone inside Belarus with a light tax regime for promising IT startups.
The funds for launching the exchange were provided by VP Capital and Larnabel Ventures – companies that invest into the IT industry.
Interest among traders
So far, the Belarusian crypto exchange has emitted around 150 kinds of tokens that are linked to conventional financial tools. Later on, this number will be expanded to as many as 10,000. Among the assets that Currency.com allows buying are shares of IT giants, like Apple, as well as investing in oil, gold and other metals.
Over 2,000 traders applied for registration within just a few hours. Since the exchange is heavily centralized, all registering applicants must obey to KYC rules for fear of money laundering risks.
Registration is open for citizens of all countries, except the US and the countries blacklisted by the FATF.
Tokenized securities can be bought both with crypto (BTC and ETH) and fiat currencies (USD, EUR, Belarusian or Russian rubles). The exchange is not going to work with Monero or other privacy-oriented crypto.
By the end of 2019, the founders of Currency.com expect to make profits as big as $70 mln.