After the recent stock market crash, Bitcoin and other cryptocurrencies headed in a similar direction, which prompted many speculations that there is a connection between them. A recent Forbes study tried to determine whether stocks and Bitcoin are indeed correlated, and how it may influence the crypto industry.


No long-term correlation
In its in-depth analysis, BitBull Capital CEO Joe DiPasquale states that timing is the key factor. Stocks and cryptocurrencies, he concludes, can only move in tandem in the short-term. Investors may do sporadic decisions due to some major events that are defining the current market sentiment.

Starting from 2015, there was no clear correlation between S&P 500 and Bitcoin, so it is safe to say that the traditional and digital markets are not related in the long term.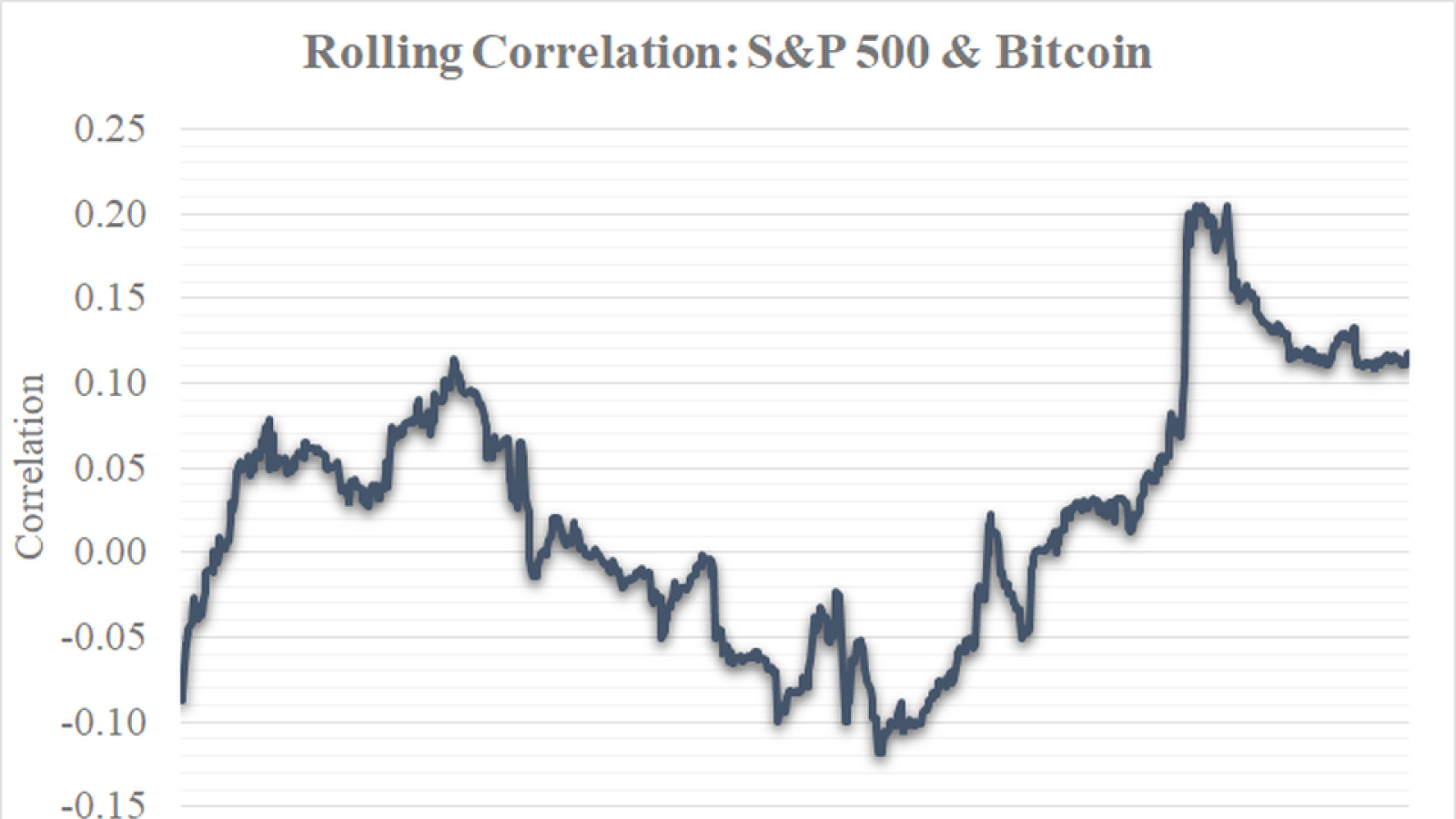 Things are about to change
Notably, DiPasquale claims that this correlation may indeed become visible due to an ongoing influx of institutional investors who normally deal with stocks and bonds. While this is an indicator that the 'Wild West' cryptocurrency market is maturing, it could also make cryptocurrencies less appealing to investors. Bitcoin's constant price fluctuations have always been the talking point of crypto critics, but some experts also claim that the king of crypto is gradually becoming boring. As U.Today reported earlier, Bitcoin volatility has recently hit a new low.