If yesterday the cryptocurrency market only showed some signals of the rollback, today, bulls have firmly fixed their positions. All top 20 coins are in the green zone; Litecoin remains the top gainer, rising by 10% over the past day, while NEO has gone up only by 1% against the US dollar. The price rises have affected the total market capitalization, which has managed to overcome the psychological $250 bln mark.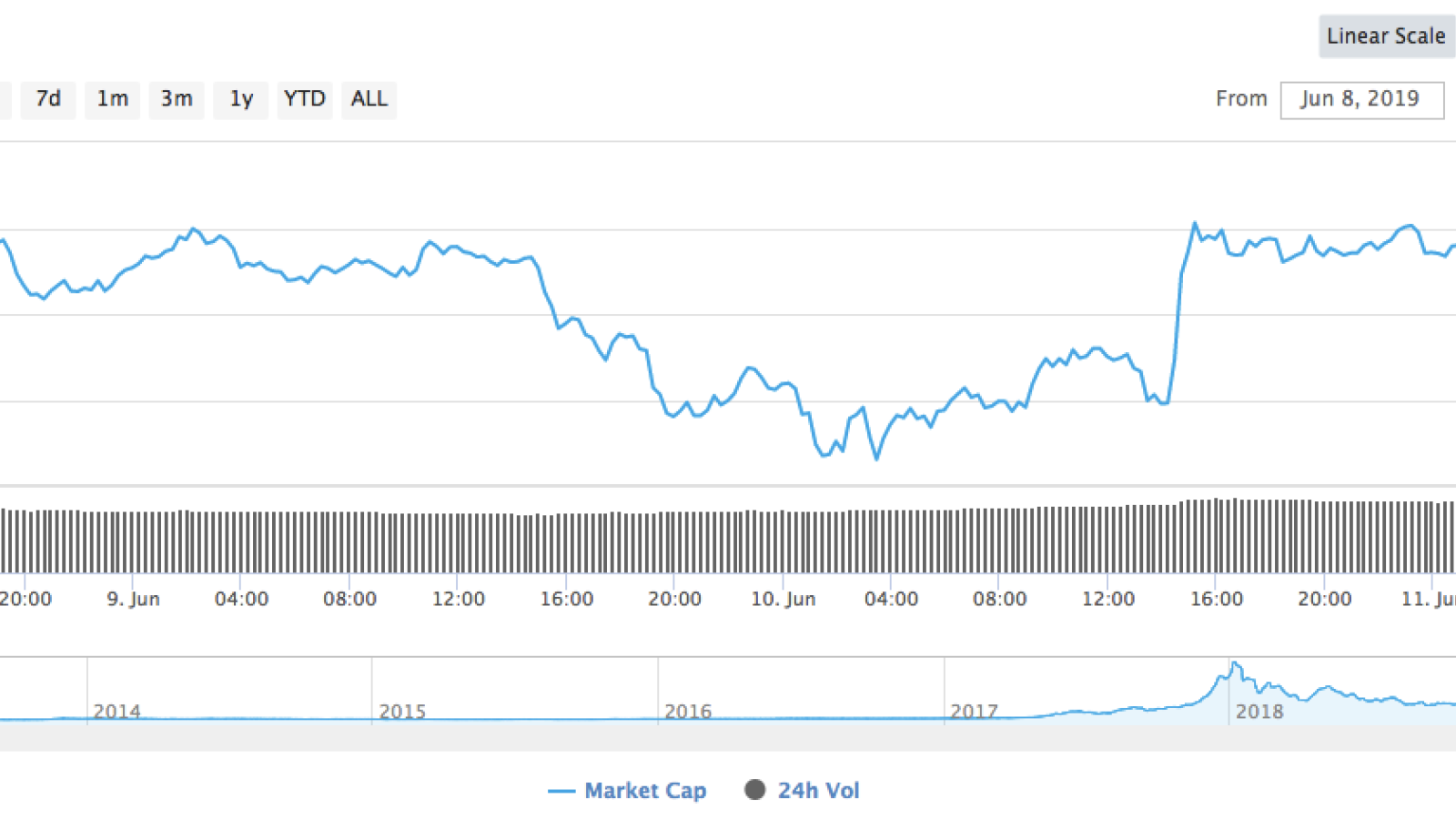 The current rise is taking place against the neutral news background even though India now completely prohibits operations with cryptocurrencies.
BTC/USD
Our recent Bitcoin prediction came true, and the rate could get to $8,000, but then came back to $7,900. Yesterday, the price of BTC set a maximum at $8,090 during the recovery. It was assumed that in the area of average rates, the pair would turn to decline, but in the second half of the day, the average purchase volumes allowed BTC price to fix in the lateral range. Bitcoin is consolidating in the area of $8,000 and is not in a hurry to go down.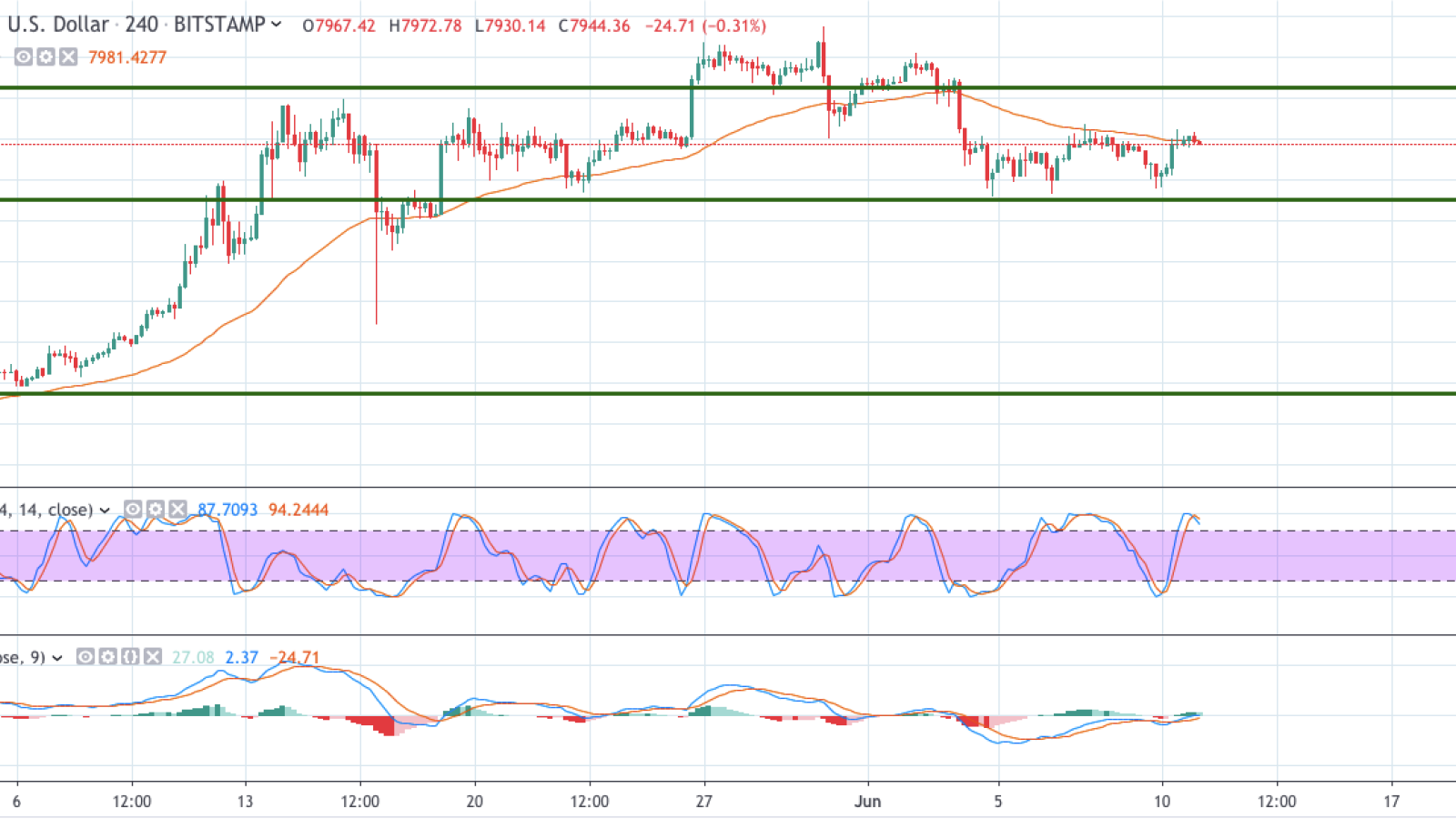 It is possible that the decline in the specified area of $7,400 may begin today. We see that on a four-hour timeframe, the Stochastic RSI formed a signal to decline in the overbought zone. It is worth noting that the signal is rather weak and the four-hour moving average EMA55 can still hold BTC in the area of average prices for some time.
The price of BTC is trading at $7,944 at the time of writing.
ETH/USD
The price of Ethereum, as well as the flagship cryptocurrency, is stuck at the level of the moving average EMA55 and does not rush to the 100% Fibo support ($222.98).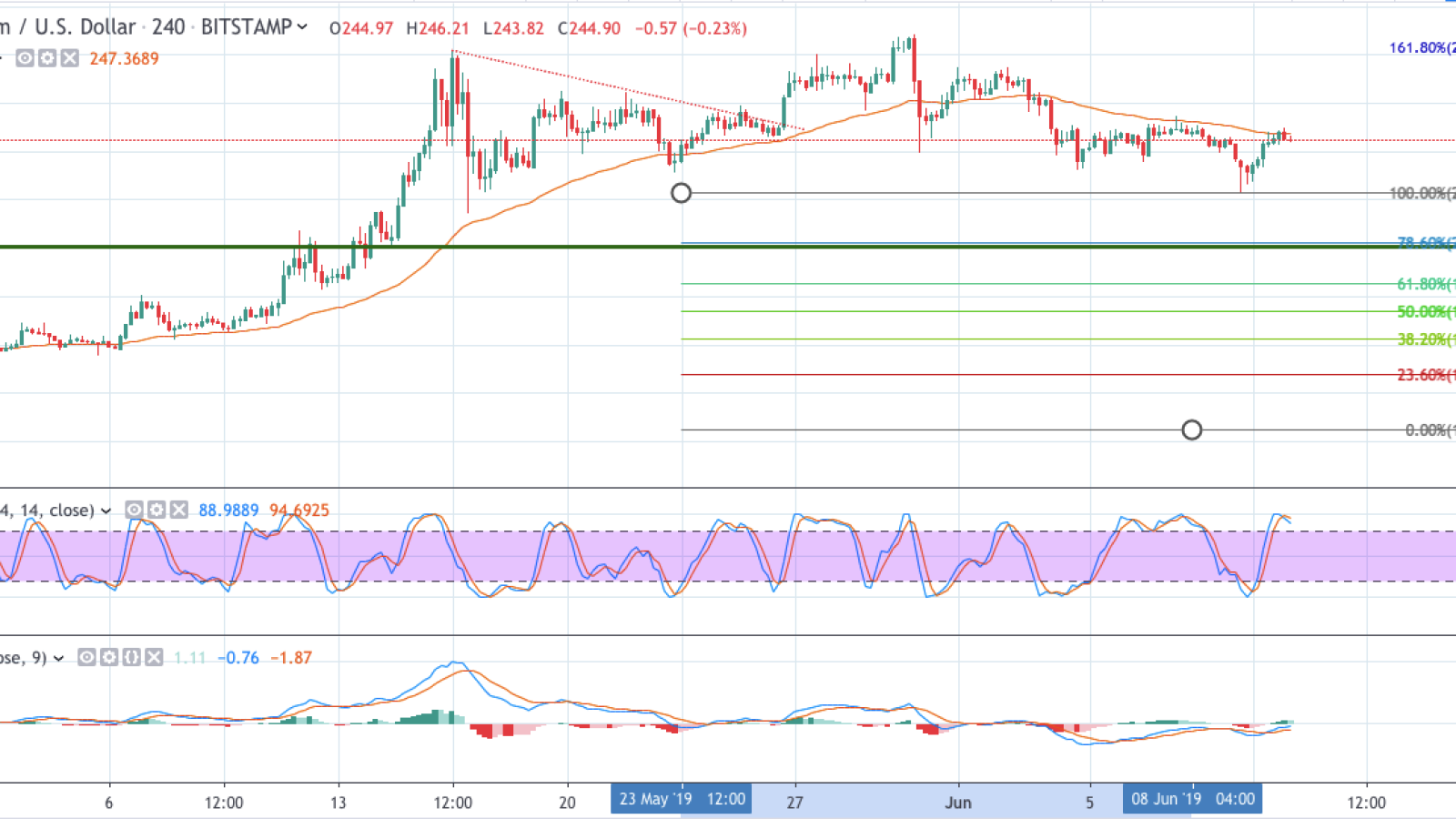 Last night, a local maximum was set in the area of $250. In the morning, the pair slipped slightly below the average price level, but there is still no evident pressure from the bears. It can start today at any time, and then Ethereum will fall back to the support of the 100% Fibonacci level.
The price of ETH is trading at $245.05 at the time of writing.
XRP/USD
Ripple is trying to consolidate above $0.40 according to our previous analysis; however, bulls are facing strong resistance from bears.
Yesterday Ripple recovered in the orange corridor range. In the area of average prices, the pair turned to decline, but so far the lower limit of $0.392 keeps it from breaking through to the $0.370 support level.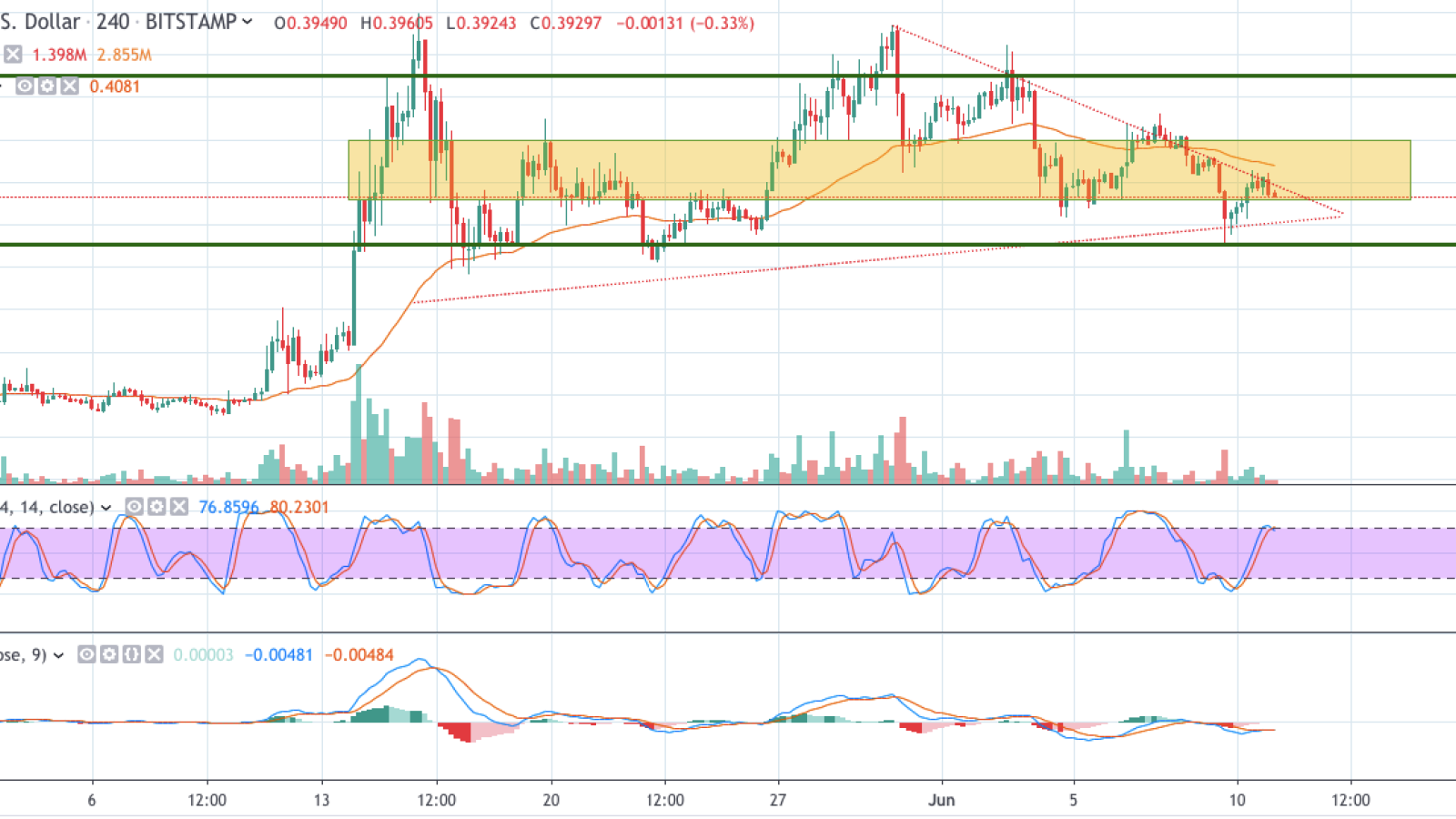 The pressure of buyers is still missing, and trading volumes are shallow. XRP may continue to fluctuate in the orange range in the short-term scenario, but the decline is supposed to resume soon, and bears will break through the support of $0.370.
The price of XRP is trading at $0.3932 at the time of writing.