Bitcoin's GTI Global Strength Indicator, which determines the asset's intraday volatility, went into an overbought area, Bloomberg reports. In fact, Bitcoin's overbought levels are currently on par with those recorded in December 2017 when the king of crypto reached its current ATH of $20,000.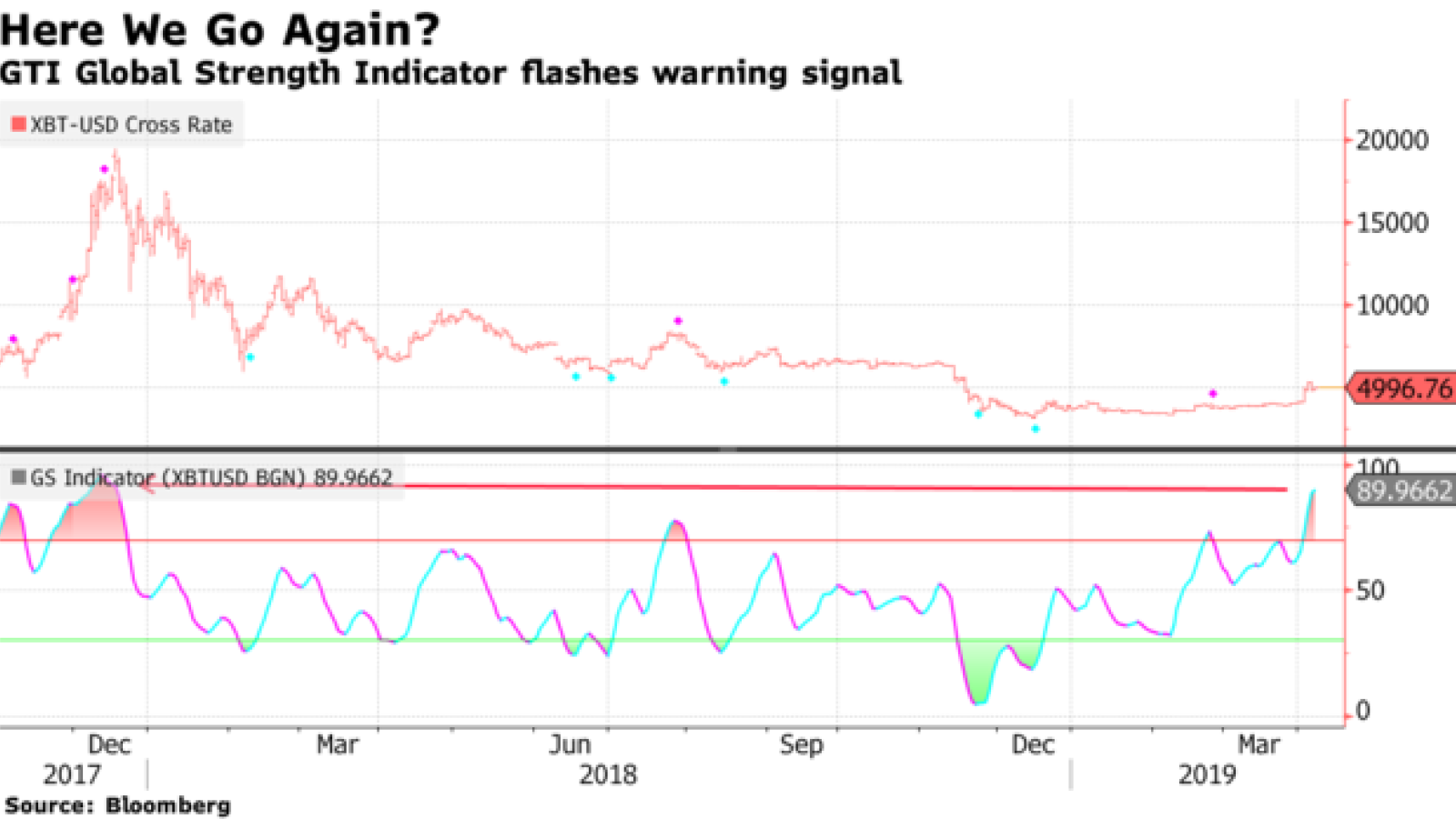 Easy come, easy go
Usually, such extremely overbought conditions do not bode well for crypto bulls since they serve as an indicator of an impediment bearish reversal. "Now it's a question of duration and I suspect when you have such a massive bubble, you'll always have an overhang of people who need to sell," claims Bloomberg's Mike McGlone. David Tawil, president of ProChain Capital, channeled this negative prediction: "We continue to expect another leg downward." He went on explaining how a gradual rise is much better than such a mysterious price spike.
A mysterious rally
On Apr. 5, the cryptocurrency market turned green again with Bitcoin's price seeing a modest 3 percent price increase. The number one coin has breached the $5,000 mark for the first time since November. According to CoinMarketCap (CMC) data, Bitcoin is trading at $5,018.25 at the time of writing this article.

Notably, nobody really knows what exactly triggered that rally. There have been numerous theories – from a short-squeeze to fake news about the Securities Exchange Commission (SEC) approving two Bitcoin ETFs.