On Saturday, June 15, the Bitcoin price is demonstrating a rise, going up 5 percent. This is the biggest rise among the top-ten coins at present, with 90 percent of the first line crypto assets enjoying the sea of green.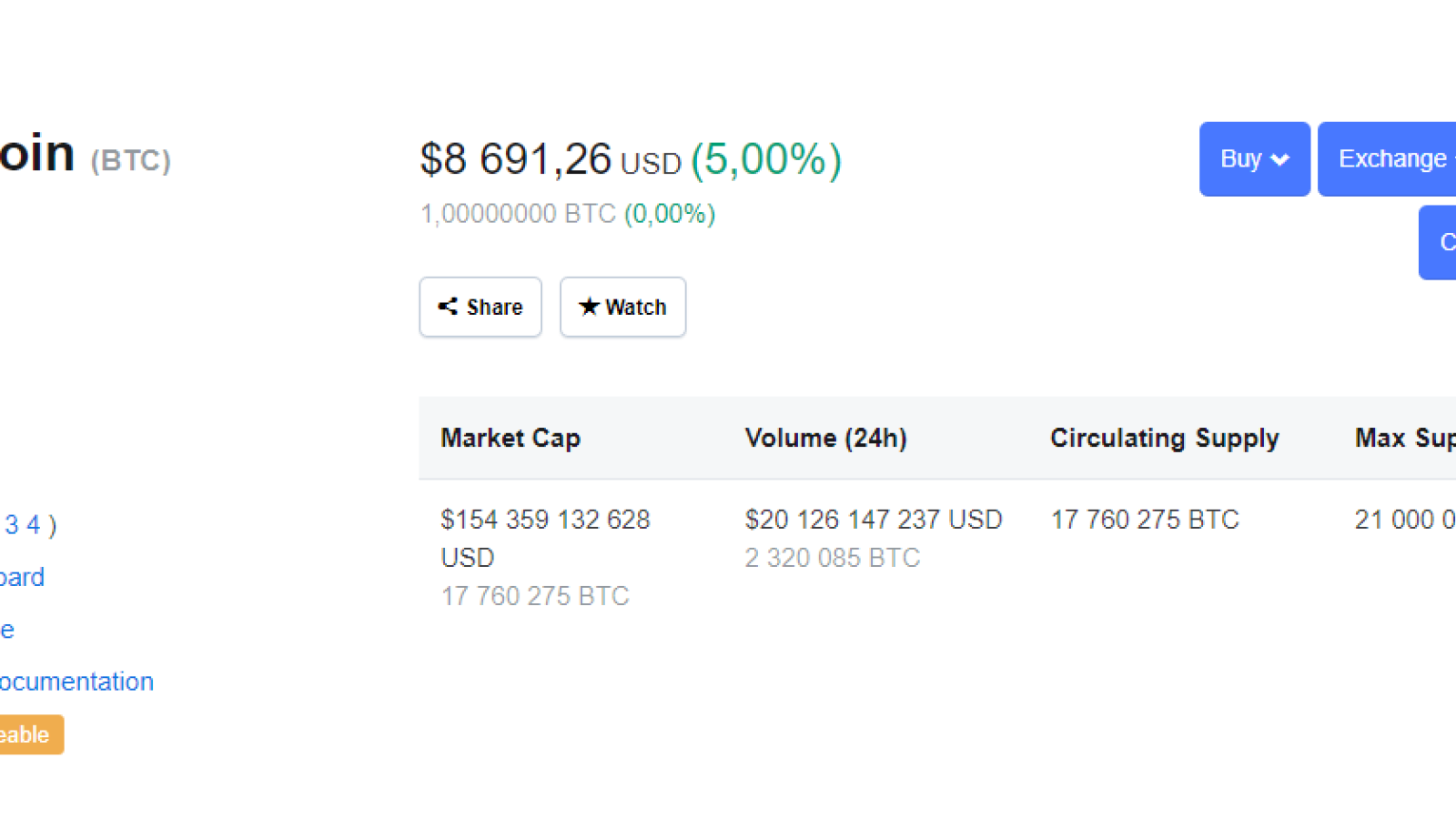 Bitcoin price shows a 135%-rise
A crypto analyst Joseph Young has written in Twitter on Saturday that so far this year Bitcoin price has surged 135 percent.
It has recently gone through a small retracement, and floated around $7,900 for a while. Many expected BTC to drop even lower, however, the 'digital gold' keeps going North.
bitcoin $8.7k, up 2x in the past three months, up 135% year to date

— Joseph Young (@iamjosephyoung) June 15, 2019
Joseph Young also points out at the fact that Facebook has found significant supporters for its GlobalCoin and this project may raise overall market interest in crypto and BTC in particular.
EOS, ETH, LTC surge after Bitcoin
Bitcoin is the top gainer on CoinmarketCap at press time. The second best performer on the top ten is EOS, showing a rise of 4.01 percent. It is followed by Ethereum (+3.11 percent) and Litecoin (+3.09 percent) – all taken upwards by the growing BTC price.