More than $200 mln worth of Bitcoin longs has been wiped out on the BitMEX cryptocurrency exchange on Oct. 10. As reported by U.Today, the top coin by market capitalization dropped by more than nine percent in mere minutes to its five-month low.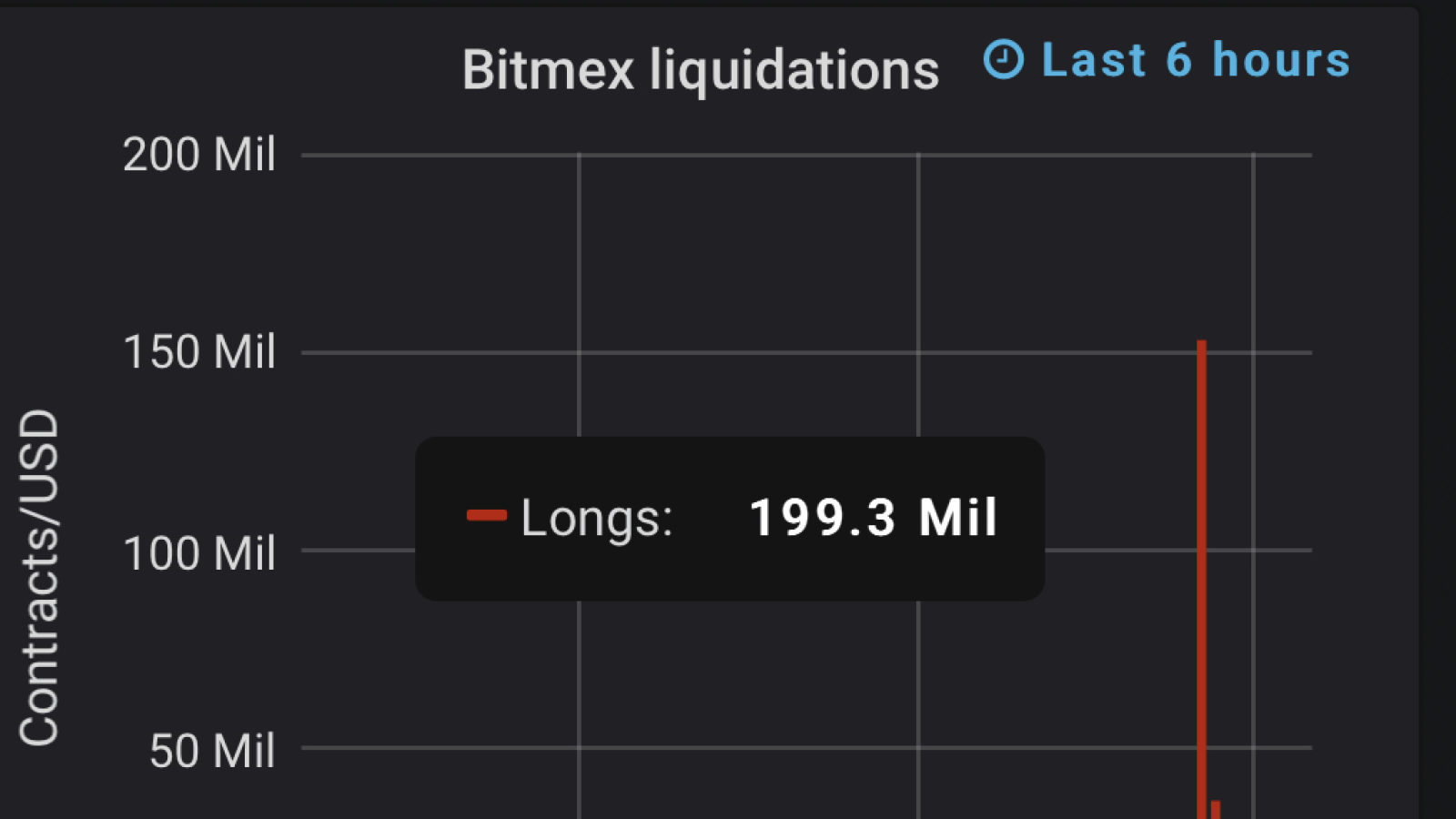 This is one of the largest liquidation sprees in 2019, which underscores how dramatic this price drop was.

The world's biggest casino
Cryptocurrency derivatives have been on the rise in 2019 given that they allow risk-chasing traders to "make it" in crypto long after Bitcoin's early days. As reported by U.Today, TokenAnalyst co-founder called it "the biggest casino ever."

All it takes is to make one good trade, but it's easy to get hooked on impressive price gains and forget the word "liquidation."
According to a Twitter bot, which tracks BitMEX liquidations, there's been a couple of major "kills" over the last 24 hours. Some unlucky traders went as far as losing at least $100,000 (if they traded with 100x leverage).

Liquidated long on XBTUSD: Sell 10,000,000 @ 7692.5 ????????????????????????????????????????????????????????????????????????????????? ~ Why be alive if you don't even try to do something remarkable?

— REKT (@BXRekt) October 23, 2019
Liquidated long on XBTUSD: Sell 10,000,000 @ 7722.5 ???????????????????????????????????????????????????????????????????????????????????????????????? ~ Remember me as I was not as I am

— REKT (@BXRekt) October 23, 2019
More pain ahead
At the time of writing, the coin that started it all is changing hands at $7,480, according to CoinStats data, but cryptocurrency trader Josh Rager says that buyers might not be interested in this key support level as well.
The prominent trader says that Bitcoin will start testing new short-term lows until it finally caves in to buying pressure.
If buyers weren't interested in $7800 Bitcoin, they're likely not interested in $7500 prices

It likely goes lower w/ confluence support at $7200 & below

Even after a natural bounce there, it comes down to where large/agressive buyers are interested

Take it level by level

— Josh Rager ? (@Josh_Rager) October 23, 2019

At this point, a drop to $7,200 looks very likely, and the market sentiment has turned overwhelmingly bearish once again. Will Bitcoin touch this level in the short-term? Share your take in the comments!