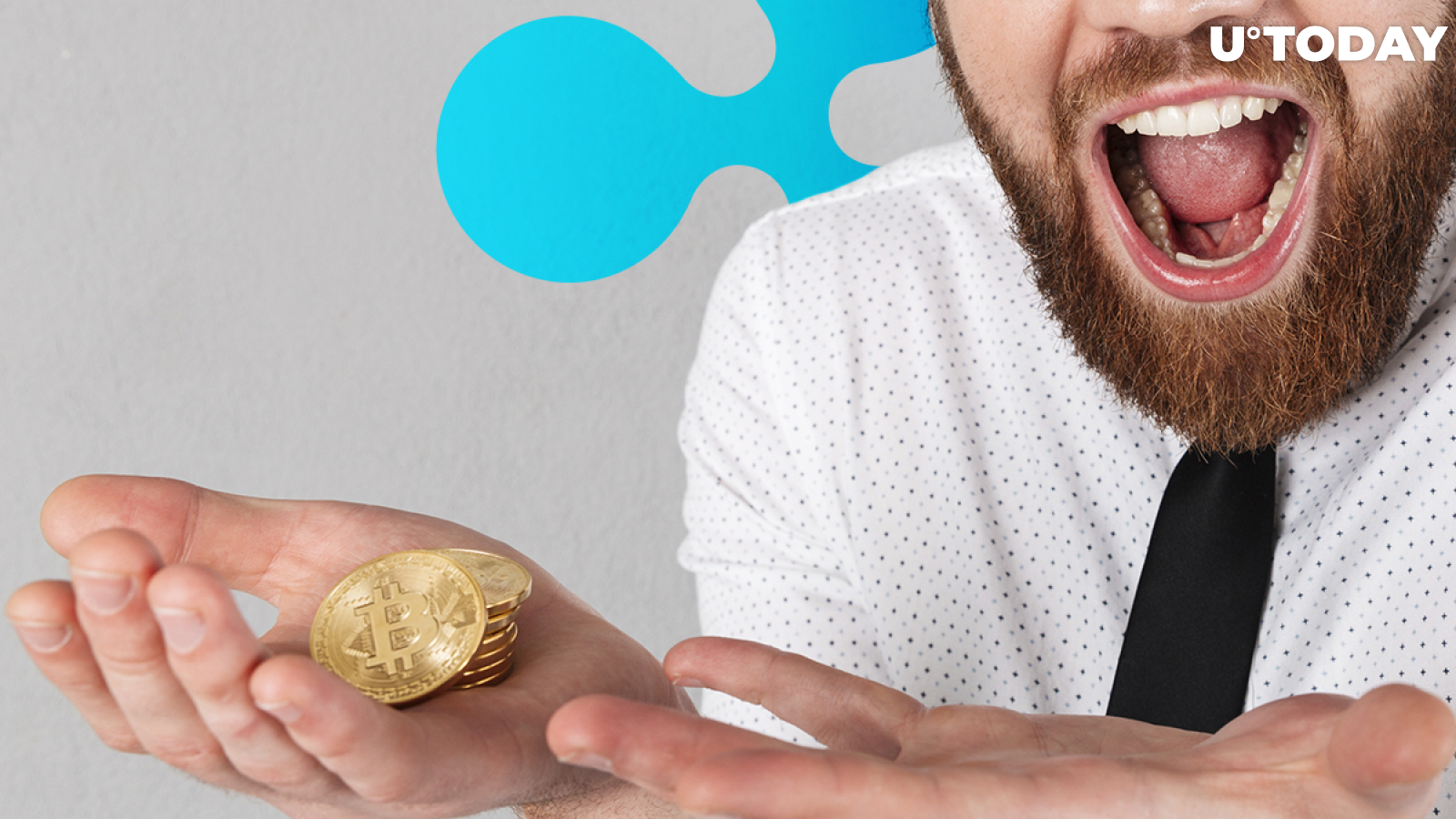 Cover image via www.123rf.com
Earlier today, the chief analyst of eToro, Mati Greenspan, published a quote from Brad Garlinghouse's interview with Fortune at the recent Brainstorm Finance 2019 event, where the Ripple CEO says that he actually owns the rival crypto, Bitcoin.
Greenspan says that is a very good sign.
"I don't think that there will be one crypto to rule them all. I own bitcoin and am long bitcoin."

Quite a turnaround from @bgarlinghouse. Great stuff!!

(#timestamp 5:03)https://t.co/JwngU5Y7I0

— Mati Greenspan (@MatiGreenspan) June 21, 2019
A reverse from last year's negative attitude towards BTC
Mati Greenspan claims that Garlinghouse has finally realized the value and the potential of the major currency, Bitcoin. When faced with counter arguments in the comment thread, he published a link to an article from last year by ToshiTimes, which says that Garlinghouse 'bashes Bitcoin'.
In it, Garlinghouse seems to criticizes Bitcoin, saying that BTC was good to start the 'crypto revolution' but other platforms are now much more efficient and have real utility:
We may come to find that bitcoin is kind of the Napster of digital assets, this is a transformative technology, but Spotify and iTunes and Pandora rule the day because they engaged with regulators to solve a real problem.
People talk about using bitcoin to buy coffee. The average bitcoin transaction can take as much as 20 minutes. And the transaction cost is going to double the price of your coffee.
'Bitcoin and XRP are no competitors'
Brad Garlinghouse said that he does not see BTC and XRP as rivals. When proving his point, he compared the transaction fees: for BTC, one payment costs over $2 and for XRP, it is less than $1.
The Ripple CEO pointed out that there will hardly be 'one crypto to rule them all'. For him, Bitcoin is a great store of value, whereas XRP is a bridge currency for fast transnational payments.
However, the community in the comment thread argued that Garlinghouse has not changed his attitude towards BTC, saying that he has always said the same.