On Thursday, Jan. 24, the Waves platform wrote in a Twitter post that Waves has been put on the honorable list of top 50 blockchain companies from Switzerland and Liechtenstein. Among these lucky winners are four unicorns – companies whose value well exceeds one billion dollars.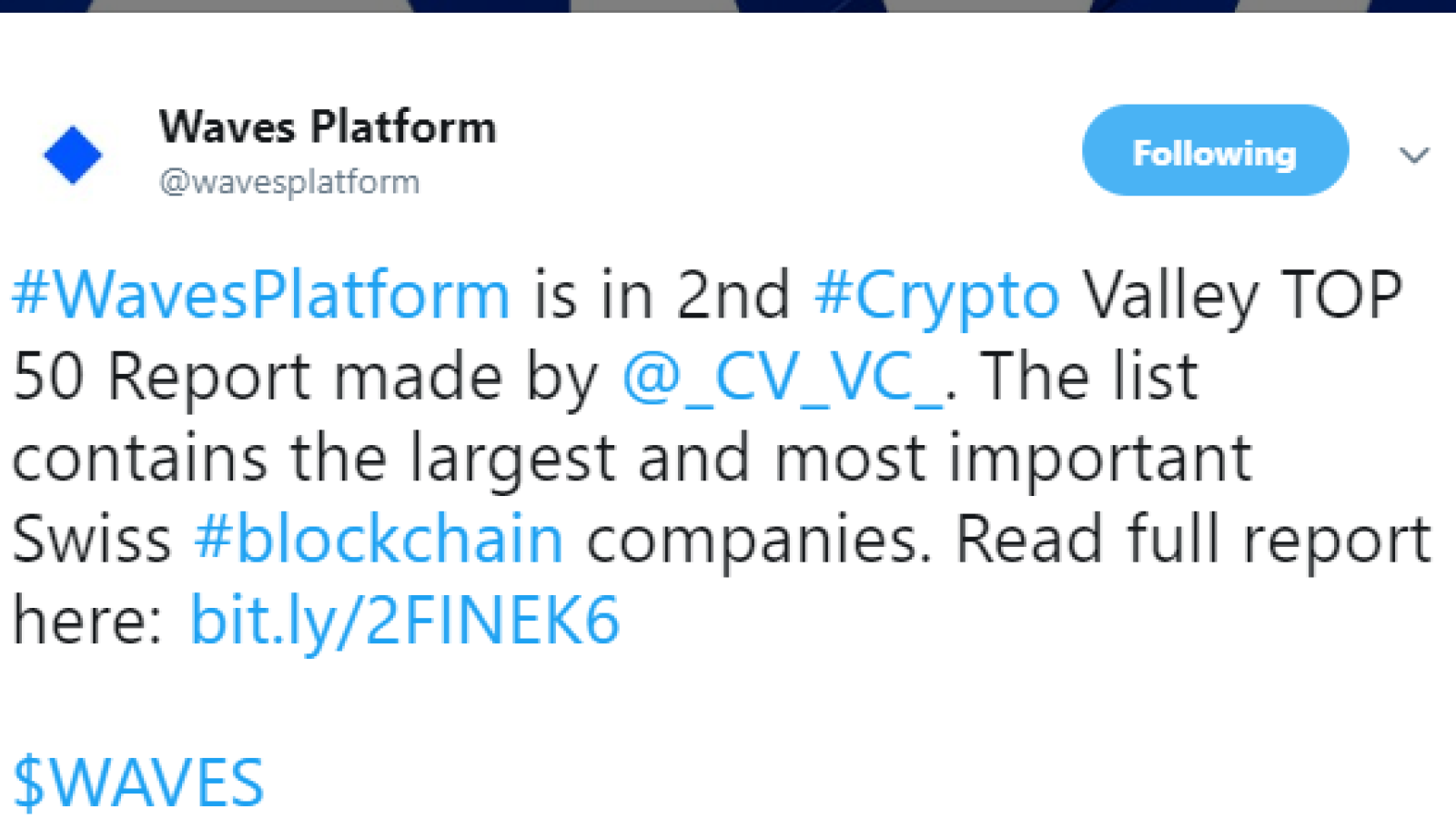 The CV VC report
The investment company CV VC in partnership with PwC Strategy& has researched the numerous companies that are inside the Crypto Valley Blockchain cluster in Switzerland and Liechtenstein and published the top-50 list.
As per the survey, compared to September 2018, in December of that year the number of blockchain startups grew by 121 – that is, nearly 20 percent.
Crypto winter, as many call this unfortunate period for the crypto industry, has made the top 50 companies on that list lose around 55 percent of their valuation (from $44 bln to $20 bln). That was the period when most crypto coins also lost a great piece of their value.
However, the research says that despite the worsening market conditions, many new startups have sprung up and joined the industry with new blockchain projects and investments.
Main points of the survey
The research says that each of the top 50 ranked companies, on average, is worth $400 mln. Only five of them, the largest ones, have the valuation of over $365 mln. As for the companies outside the list (750 of them), their average valuation totals around $27 mln per company.
There are also four unicorns on the list – Ethereum, Cardano, Dfinity and Bitmain.
In addition, the report points out that around 15 companies outside the top 50 list in September managed to enter it in Q4, which is also a good sign, despite the 'crypto winter' that many sceptics and pessimists in the crypto market consider to be nearly a nuclear one.
Waves on that top 50 list
Waves managed to get on this list into the "Platform and Protocol" section along with other crypto projects, such as Lisk, Bancor, Tezos, ICON and the aforementioned unicorns.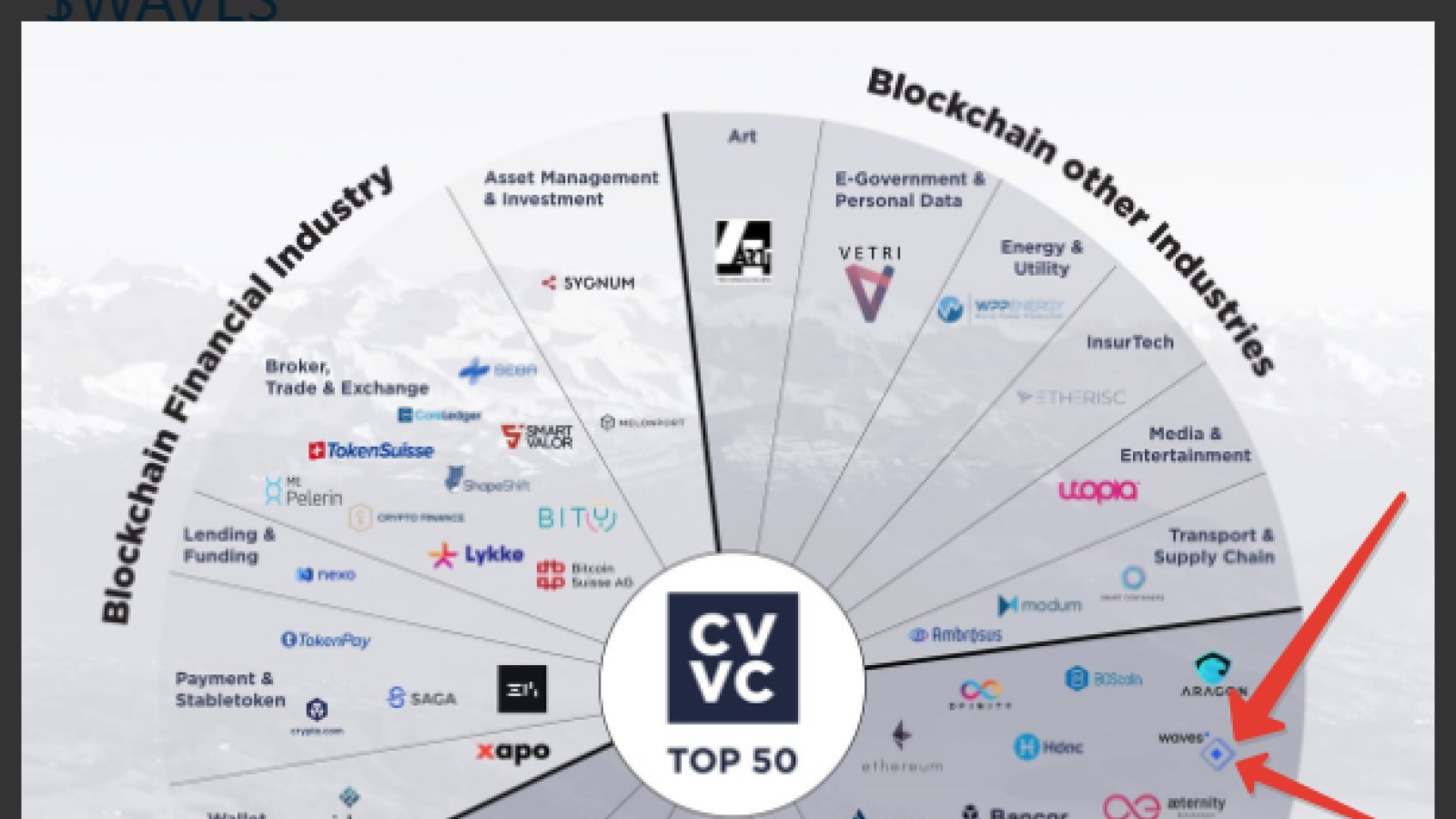 Throughout 2018, the Waves platform has been actively developing, as well as increasing its social media presence, similarly to Tron. At the time of writing, the platform's token is ranked #22 on Coinmarketcap.com
Presently, WAVES is trading at $2.93, having shown a drop by 4.50 percent.