On Wednesday, 23 January, WAVES has appreciated by well over 19 percent, leaving behind the whole top-50 list of virtual assets. Some of them are in the red and some are in the green but much less than the WAVES token.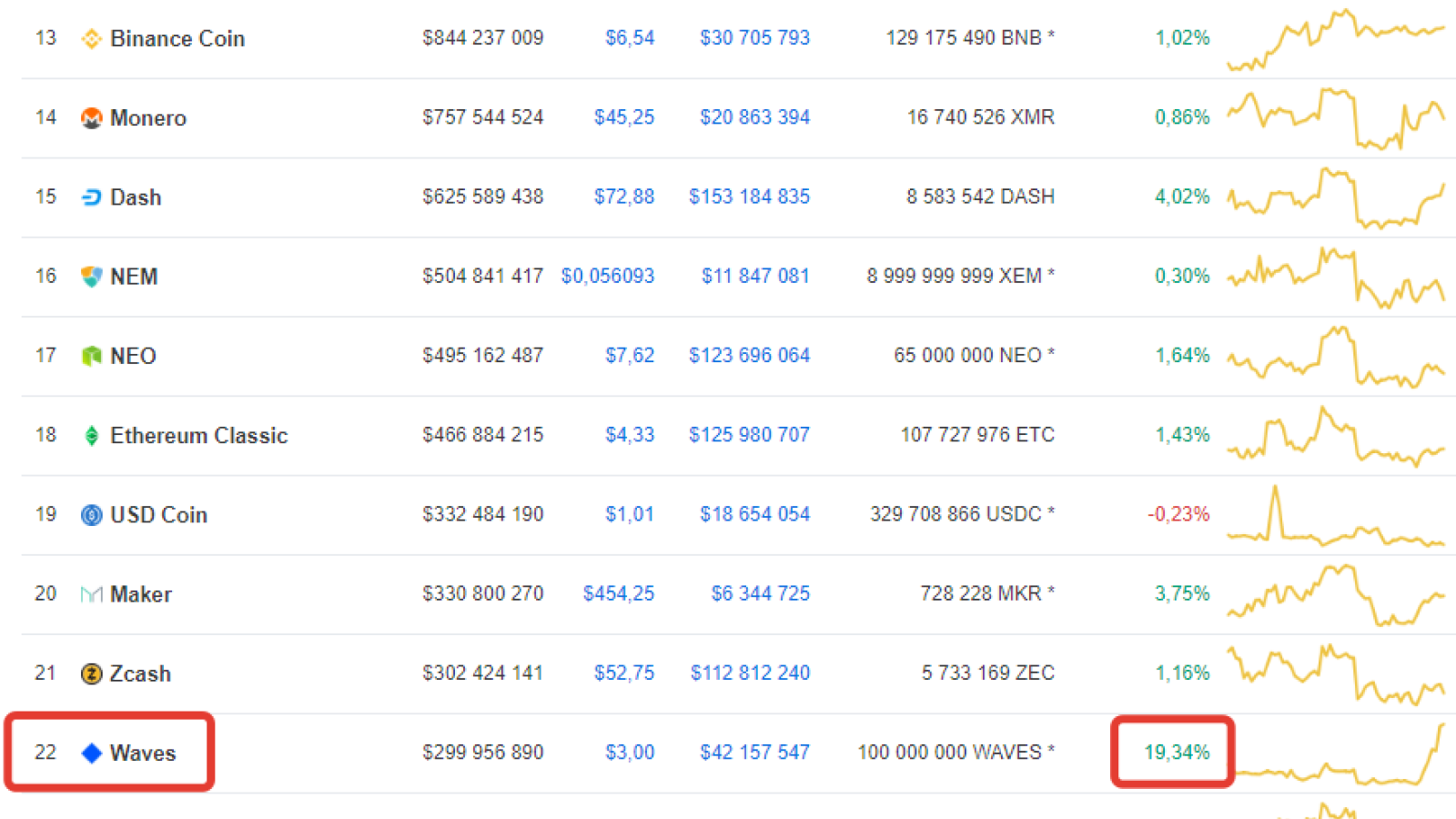 Recent Waves advances provoking the spike
A few days ago, U.Today reported that Waves Labs launches grants for talented devs and startups that wish to work on Waves-based projects and dApps. Sasha Ivanov, the Waves CEO, back then that the company intends to spend around $50 mln on these grants in 2019. The comments in the thread were quite positive with people forecasting Waves to catch up with Ethereum in 2019 or even surpass it.
Also, on Tuesday, Waves also released an update of their Internet browser extension Waves Keeper. Now, the community can enjoy version 1.0.7 that supports new types of transactions and can whitelist or blacklist websites that have been added to it.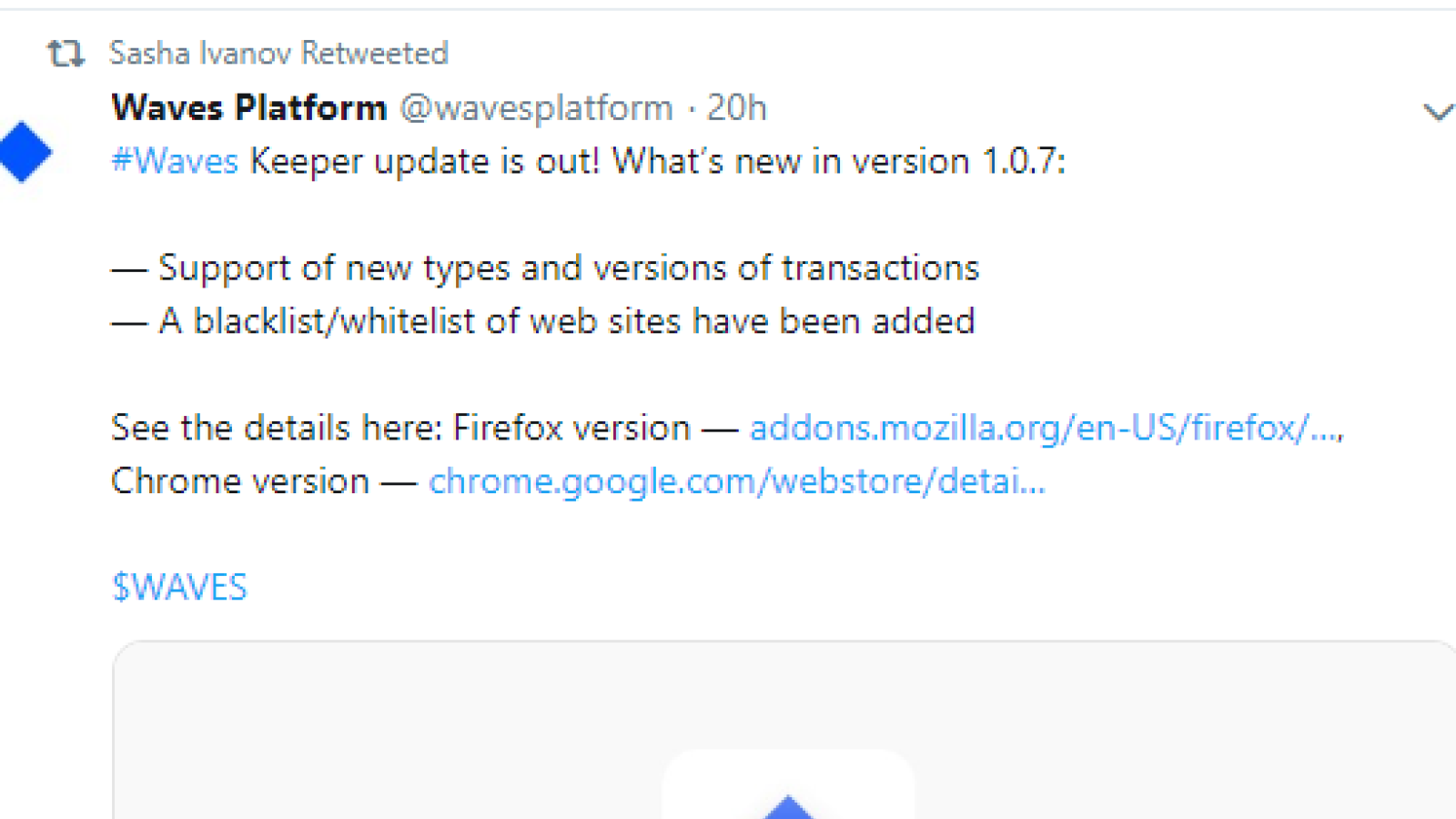 All of this, as well as anticipations of the approaching Vostok project tokens airdrop by Waves, may have provoked the coin's price appreciation.
Top gainers and losers on the top 100-list
The coins which are now showing the highest gains, apart from Waves, are Ravencoin, ranked #83 (+20.10 percent); Reddcoin, ranked #81 (+16.03 percent) and Loopring, ranked #57 (+21.75 percent).
The crypto assets that have dropped worst today are Aurora, position #73 (-20.14 percent), and Apollo Currency, spot #95 (-20.99 percent).