On Saturday, December 22, Justin Sun announced a contest of predictions on his Twitter account. The amount of Tron accounts, he wrote, is approaching 1,000,000. The goal of that promo was to get the community to forecast how soon these 1 mln accounts would be reached. The Tron CEO promised to hand-pick three winners and award them with 10,000 TRX each.
1 mln accounts, Santa! – Okay, Justin…
Most likely, the Tron founder was expecting this to happen on one of the coming days. The suggestions from users on Twitter were numerous, but the majority named Christmas Day or New Year's Eve as the Date.
Indeed, the thing occurred on Sunday evening, i.e. literally the next day.
#TRON has reached 1 million users and we have randomly selected three winners. Congrats to the 3 winners! They are https://t.co/sZj7eRWaty https://t.co/NlEA6pxon9 https://t.co/kzGDuoCe3h #TRX $TRX https://t.co/7yF6xZq2JV

— Justin Sun (@justinsuntron) December 24, 2018
Now Justin Sun will choose three winners, as he promised, to give them 10,000 TRX each.
However, that is not the only milestone Tron reached over the weekend.
TRX gets lucky before Christmas, as well as XRP
On Saturday, U.Today reported that TRX was the only gainer among the top-10 coins, seeing its peers go down in the red.
Later on, on Sunday evening one important event took place: Binance CEO Changpeng Zhao (CZ) announced it would be adding XRP as a 'base' currency. U.Today, wrote about that earlier today. Most likely, CZ had in mind a 'quote' currency, i.e. the one against which another currency is trading. So far, Binance has had four quote currencies: BTC, ETH, BNB and USDT. Now, XRP will be added to that list.
TRX/XRP trading pair was added on @binance, thanks for the support. Go #TRON. #TRX $TRX https://t.co/zlCvLRiSHW

— Justin Sun (@justinsuntron) December 24, 2018
The first two pairs against XRP have already been launched, of which CZ also made the community aware through Twitter: TRX/XRP and XZC/XRP. However, adding these particular pairs seems to be gratitude for the assistance provided by these blockchains to the Binance's charity foundation earlier this year. Tron helped Binance a great deal when the exchange was organizing fundraising for the victims of the flood in Japan this summer.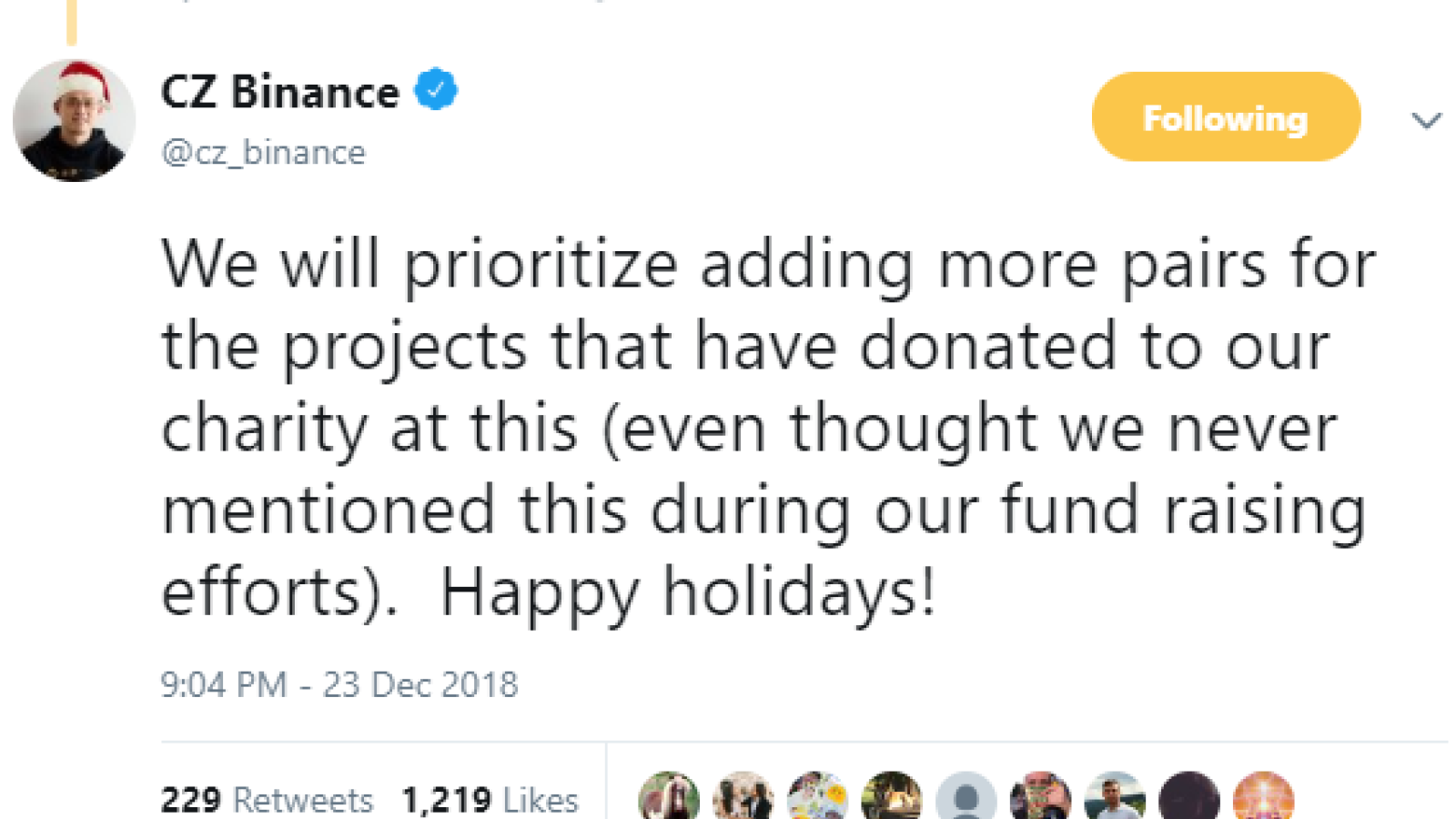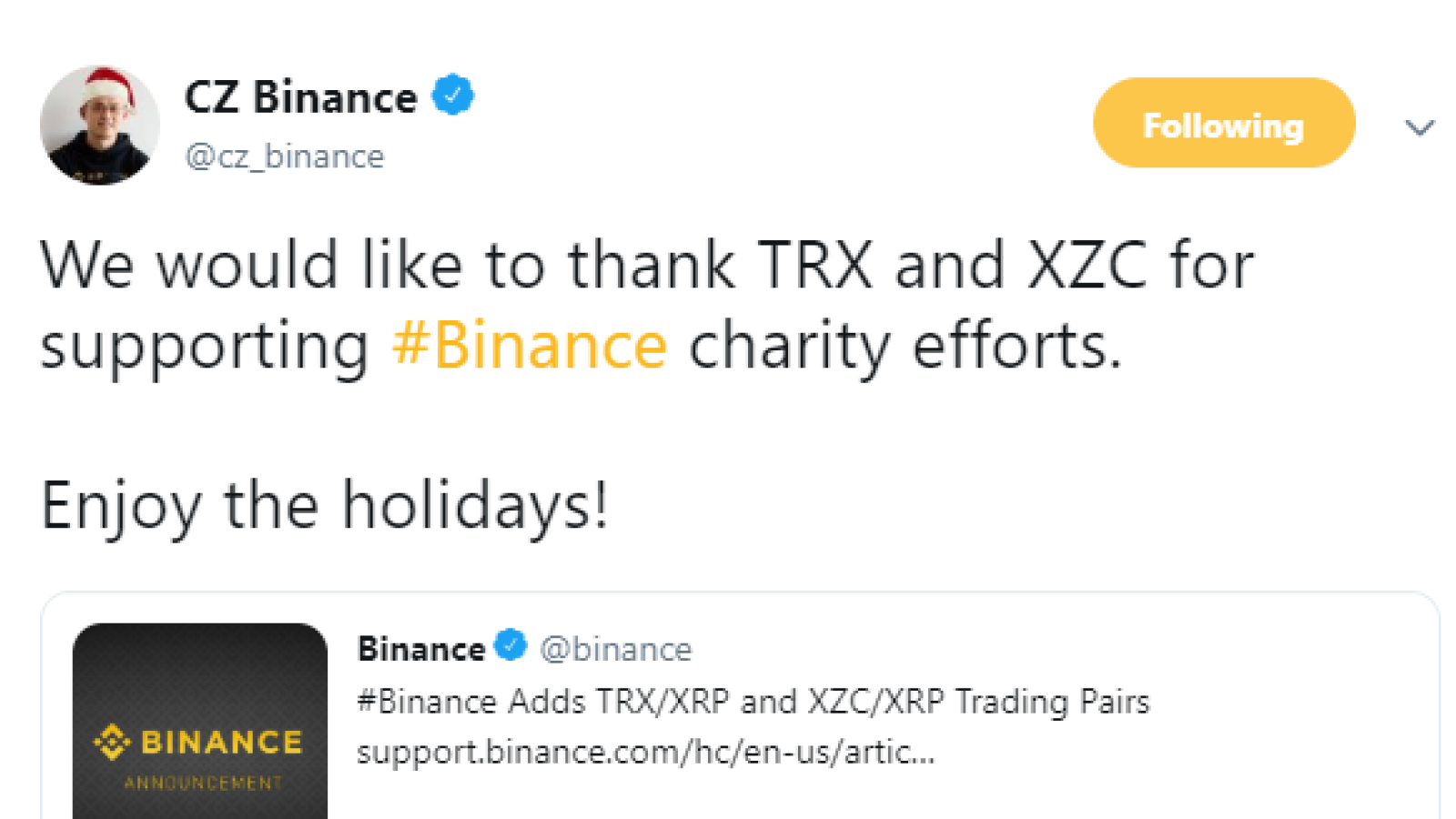 By the way, the fact that XRP has been added by Binance to the list of quote currencies seems to have affected the coin price already. As per CoinMarketCap, XRP is the biggest gainer today among the top-10 coins, having shown a 20.63-percent appreciation.