According to a press release shared with U.Today, Tron has become a partner and a strategic investor of the Biscuit.io game producing studio famous for its EOS Knights game. It is ranked number nine on Dapp.Radar and has a maximum of 6,000 players per day.
An upgraded version of the game is to be launched on the Tron blockchain in December 2019.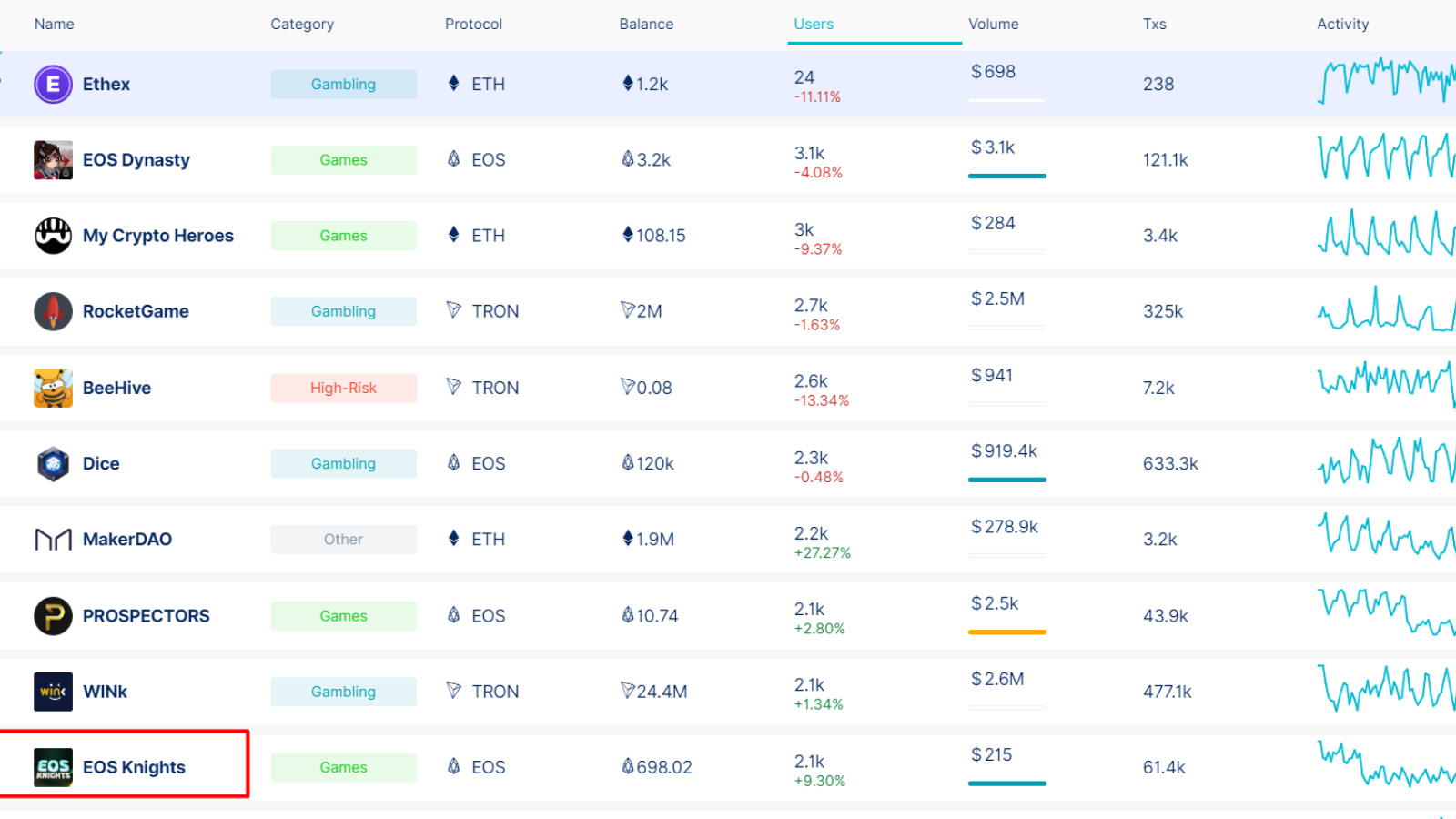 Biscuit to develop Tron-based games
The top ranking game on Dapp.Radar, currently known as EOS Knights and initially developed on EOS, is going to be released on Tron under the title Knight Story, the press release says. It will be powered by TRX and other Tron-based coins. The investment was made via the Tron Arcade fund.
The press release states that Biscuit wants to move to Tron from EOS due to the fast performance of the Tron network, easy-to-use developer toolsets and Tron's system of dApps.
The head of the game studio, Jay Lee, says:
"We are very excited to partner with TRON and we're eager to see Knight Story thrive on the TRON network. This collaboration will help us to realize Biscuit's mission and continue to innovate games using blockchain technology."
Through Tron, Biscuit hopes to become exposed to millions of Tron's users and help Tron increase the adoption of TRX.
Other 'playful' partnerships of Tron
Some of the most popular use cases of Tron dApps are games and gambling. Previously, U.Today reported that Tron had also partnered with 0xGames planning to launch 0xWarriors game on its blockchain.
Earlier this year, a popular Ethereum-based game EtherGoo also migrated to Tron to be relaunched as TronGoo.

What are your thoughts on the new Tron's partnership and investment? Share them in the comments section below!