Justin Sun, CEO and founder of Tron Foundation, has announced some interesting news on his Twitter account.
TRX may outperform BCHSV
As per Justin Sun, Tron (TRX), which is currently holding position #10 as per the Coinmarketcap (CMC) list, may soon move to place #9. If you look at the CMC list, this seems pretty obvious – the difference in the market cap values between Tron and Bitcoin Cash SV is about $25 mln. However, daily trading volume of TRX is nearly three times higher than that of BCHSV.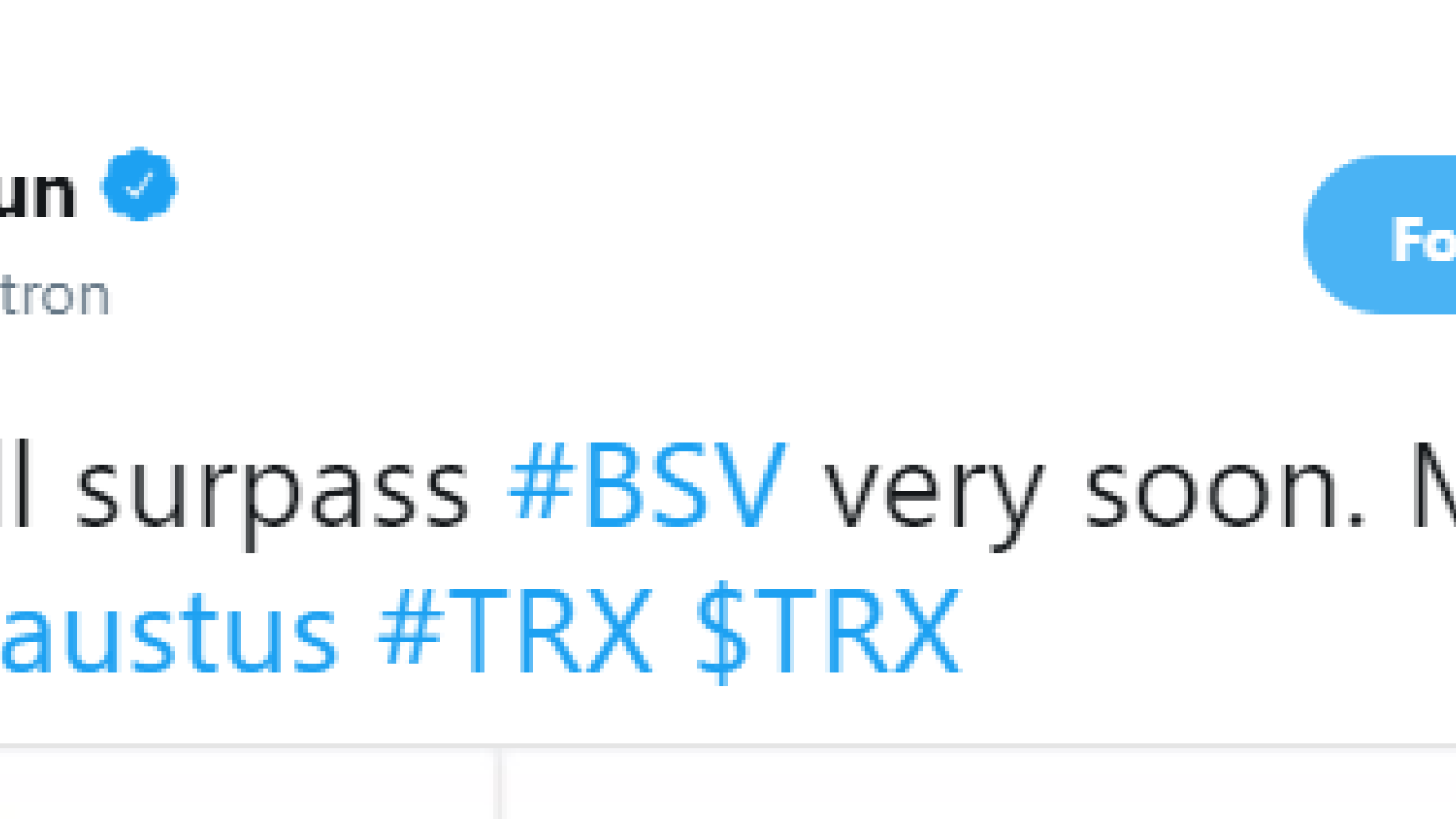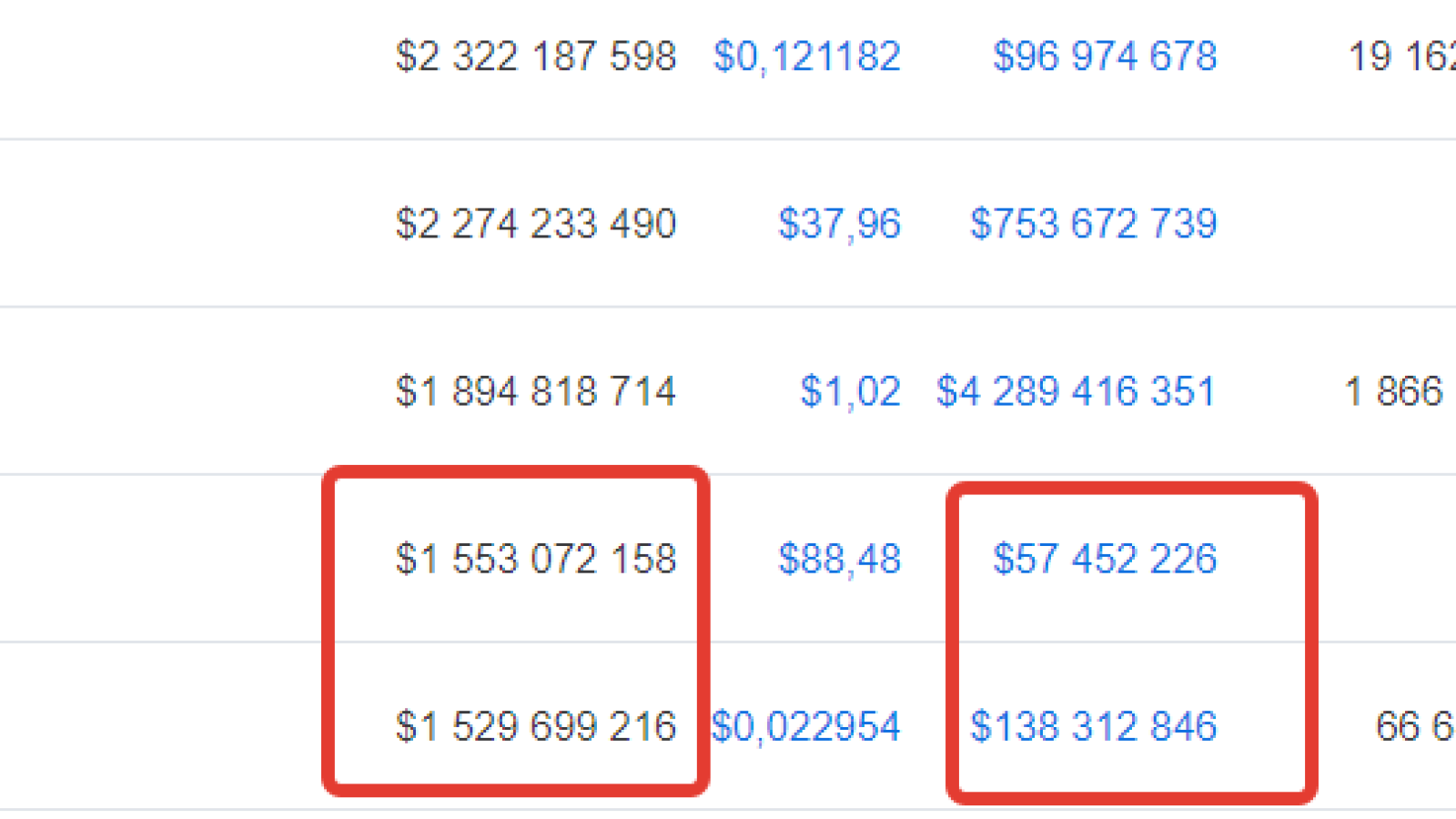 As U.Today reported earlier, one of the goals that Tron's CEO set for 2019 is to get TRX on the top-4 list of crypto assets. If Tron manages to get to place #9, leaving BCHSV behind, it will be the first step in this direction.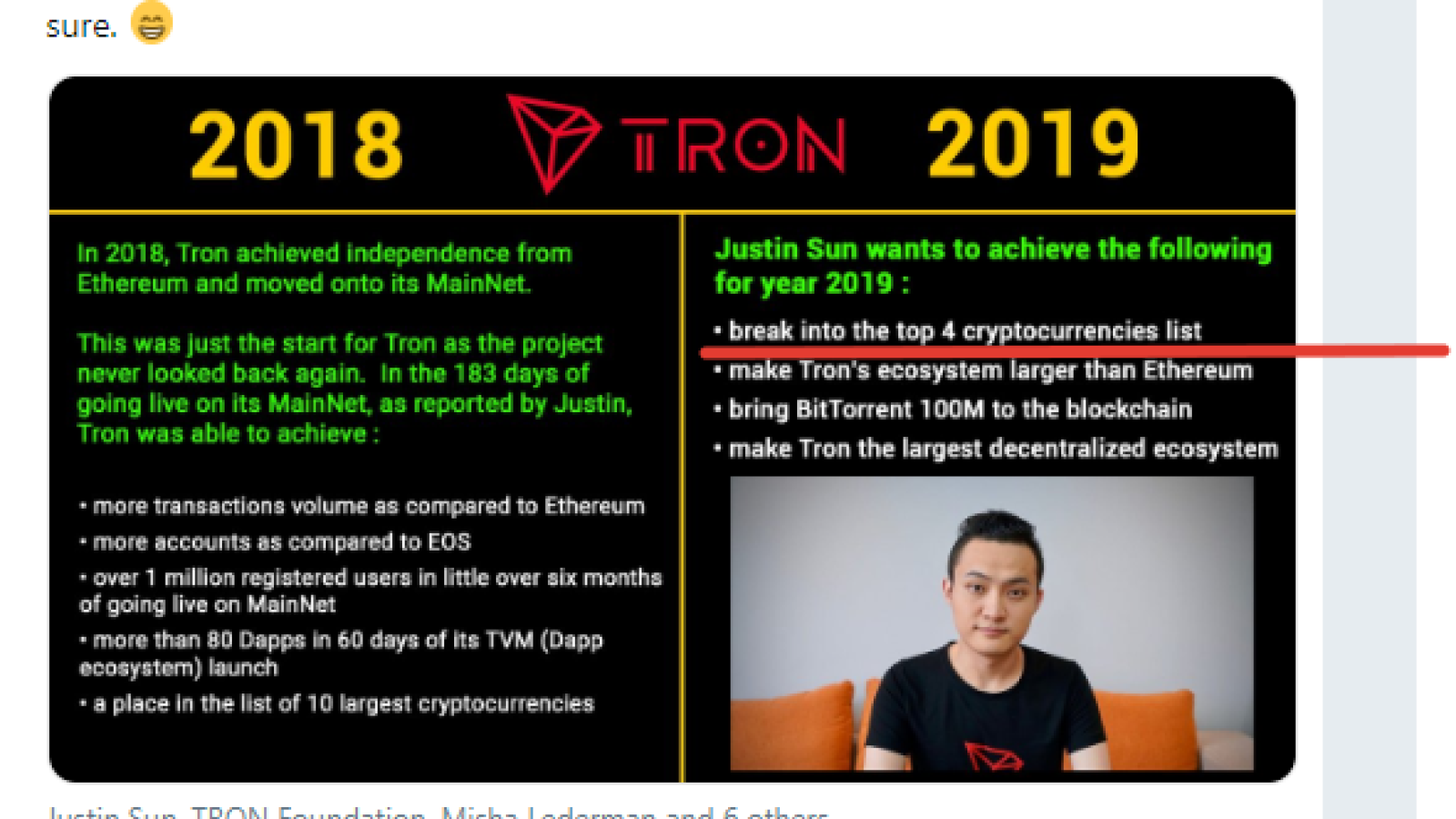 With all the milestones that Tron has achieved by now and plans to achieve this year, this move seems quite possible.
BitKeep adds support for TRX
Recently, the BitKeep crypto wallet announced that Tron users can now utilize it for storing TRX. This is multi-chain decentralized wallet whose customers are located in around 16 countries around the world. The same story is with the BiMoney crypto wallet, a hardware crypto storage device and Ellipal wallet.
#TRX is available on @BitKeepOS, a decentralized multi-chain wallet currently covers 16 countries and serves millions of users. BitKeep wallet currently supports #TRON main chain, TRON #Dapp, #TRC10 and #TRC20 token. $TRX pic.twitter.com/EIMe5wBmRi

— Justin Sun (@justinsuntron) January 7, 2019
Also, in December several exchanges launched pairs with TRX: Bitexbook, CoinBig. Bitrue exchange launched a TRX/XRP pair.
In 2018, Tron seemed to advance quite aggressively on its purpose to become a leader of the crypto market.
Tron releases weekly report with results of 2018
In the recent report that the Tron Foundation issues on a weekly basis, the platform's team has summarized the results of 2018. In particular, Justin Sun now has over 2.5 mln followers on Facebook, the Tron Foundation can boast just over 800,000 so far.
The report also mentions that as of January 5, names of tokens made on the Tron platform can be repeated, thus letting two or more tokens be of the same title. The only means of differentiating Tron-based coins now is a token ID.
Also, the report summarizes that in 2018, Tron launched its own mainnet, outperformed Ethereum by transaction volume and EOS by the number of accounts.
2018?: Main Net launch, more transaction volume vs ETH, more accts vs EOS, 1M users in 183 days, 80+ DApps in 60 days, top 10 crypto. 2019⏩: Top 4, larger ecosystem vs ETH, @BitTorrent on the #blockchain, ? largest decentralized ecosystem. Happy New Year & thank you! $TRX

— Justin Sun (@justinsuntron) December 31, 2018
Apart from that Tron released a new whitepaper and Justin Sun publicly asked Vitalik Buterin on Twitter to take a look at it. Previously, Buterin accused Tron of plagiarism, saying that their whitepaper had been copied from Ethereum's. Sun's request to Vitalik seems to be the response to that old allegation.
Plz help me review #TRON white paper @VitalikButerin https://t.co/YI1SCHkBNh https://t.co/MLFjGe7KAk

— Justin Sun (@justinsuntron) December 30, 2018