On Wednesday the main cryptocurrencies slowly but surely are keeping their growth. One possible reason for this is the launching by Facebook of its own digital asset, supported by several fiat currencies.
Currently, the market capitalization is $182 billion.
ETH/USD
Ethereum's scenario is similar to Bitcoin's pattern. Buyers confidently control the situation after the pulsed growth of the entire crypto market. The liquidity of control of customers is in the area of $151, while the key support at the current time is $155 - $160; this level is confirmed by the test and volumes after the fall and the rapid buy-off.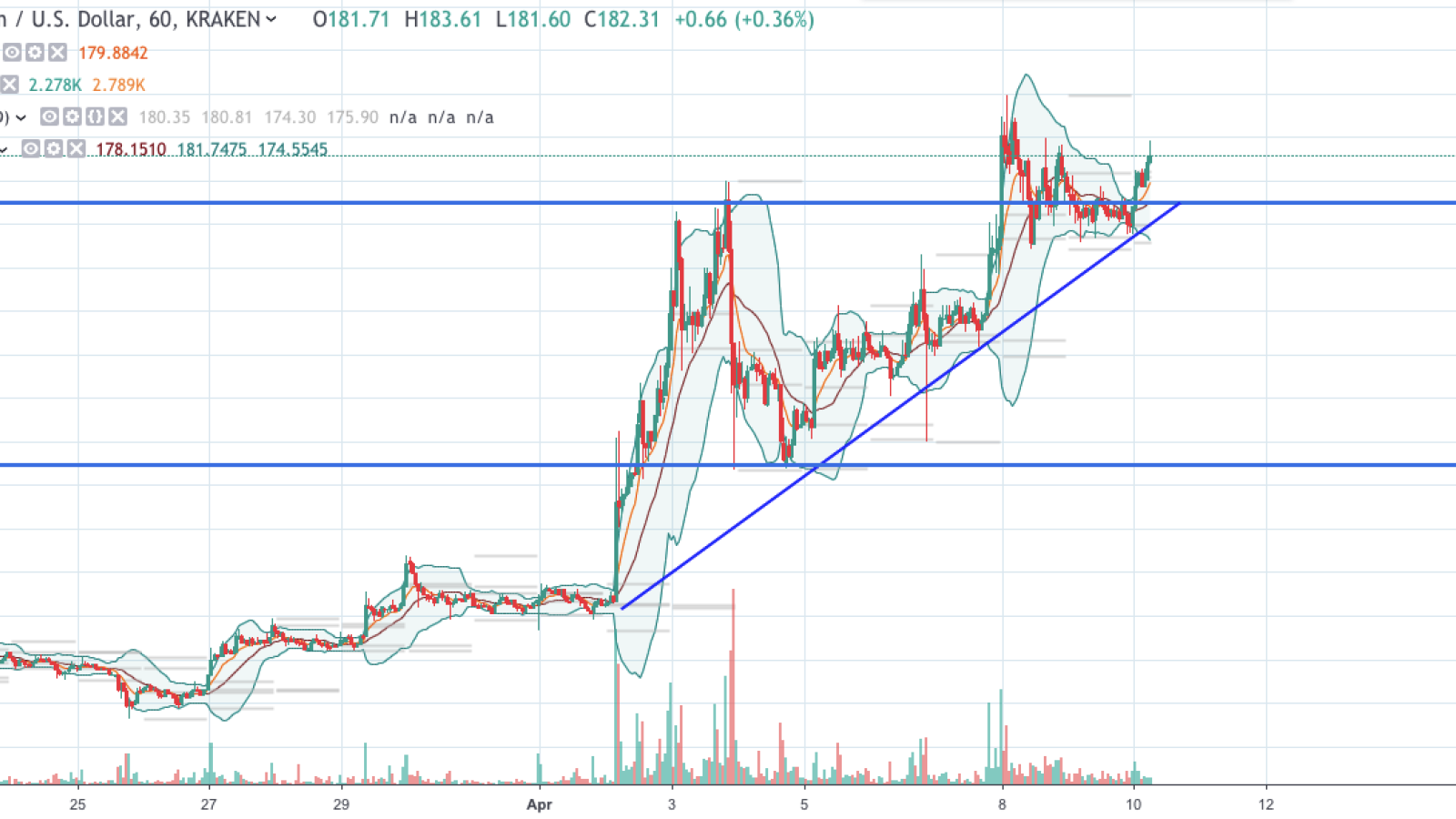 Also, an important level is a breakdown and fixation above $178. Further growth of the coin is expected with a target around the $200 mark, which is the historical zone of aggressive sellers' offers.
The price of ETH is trading at $180.73 at the time of writing.
XRP/USD
The cost of Ripple keeps fluctuating in the resistance corridor between $0.3500 and $0.3540. The XRP price adjustment was previously downward but still remained above the main support level of $0.3480.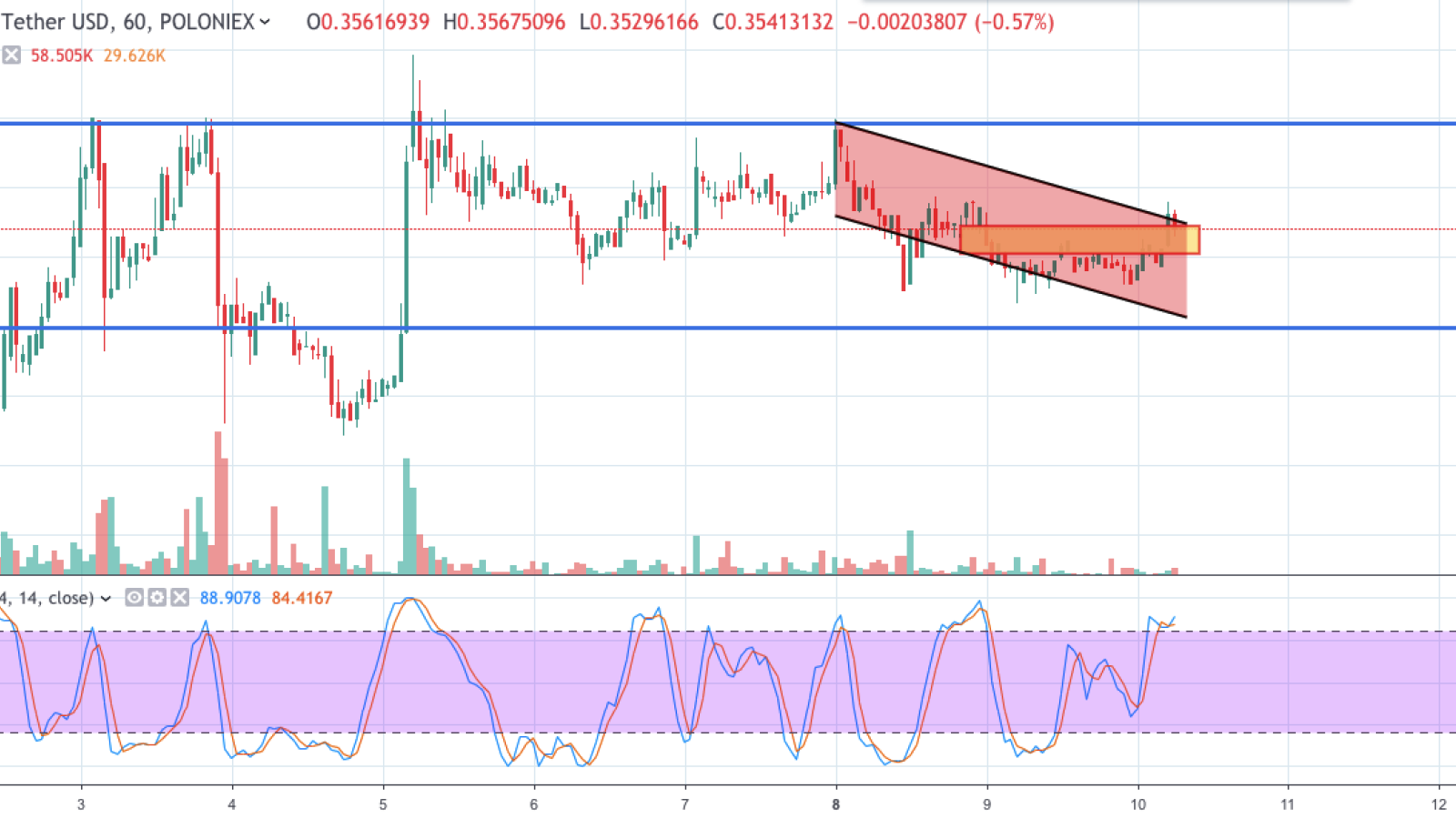 There are two possible price predictions for the rate of Ripple. If the price drops to $0.3480, then it can rebound and advance to $0.3700. In addition, there is a possibility of a breakthrough to $0.3740 and higher. The second scenario is a break below $0.3480. In this case, the cost of XRP will reach $0.3250.
The price of XRP is trading at $0.3556 at the time of writing.
EOS/USD
Wednesday has started off for EOS much better than for other top coins, as its rate increased by almost 4% just in 1 hour.
Buyers even managed to push the price up to $5.80, which serves a strong resistance. Their next goal should be a mark of $6.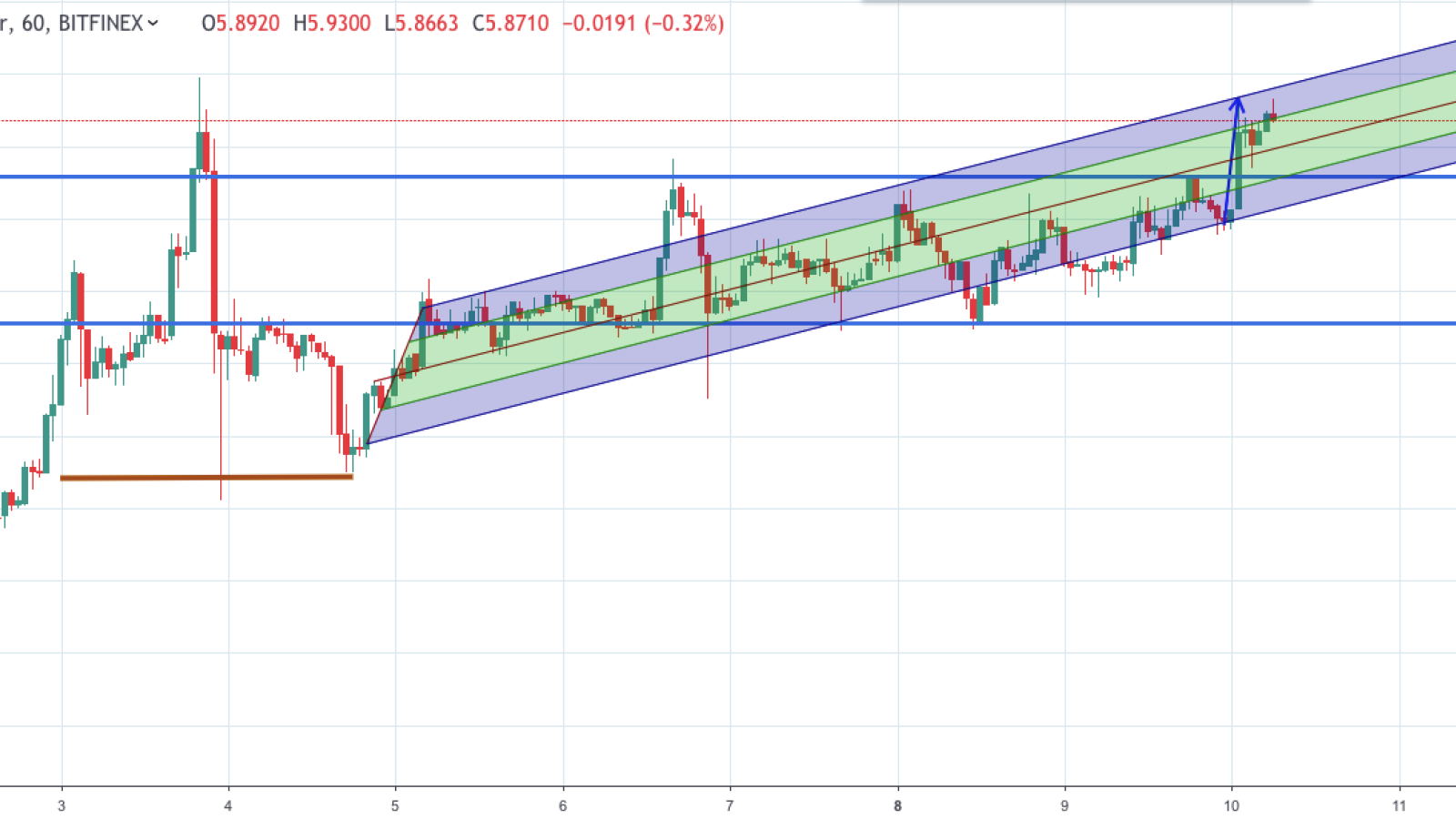 However, that's not how it always works. In order to keep balanced growth, it would be better for the coin to consolidate near $5.85 - $5.90 and after that reach new highs.
The price of EOS is trading at $5.82 at the time of writing.
ADA/USD
Despite the fact that over the past 24 hours the price of Cardano has increased by 3.75%, the asset could not achieve $0.0900 and fixed at the support level of $0.0870.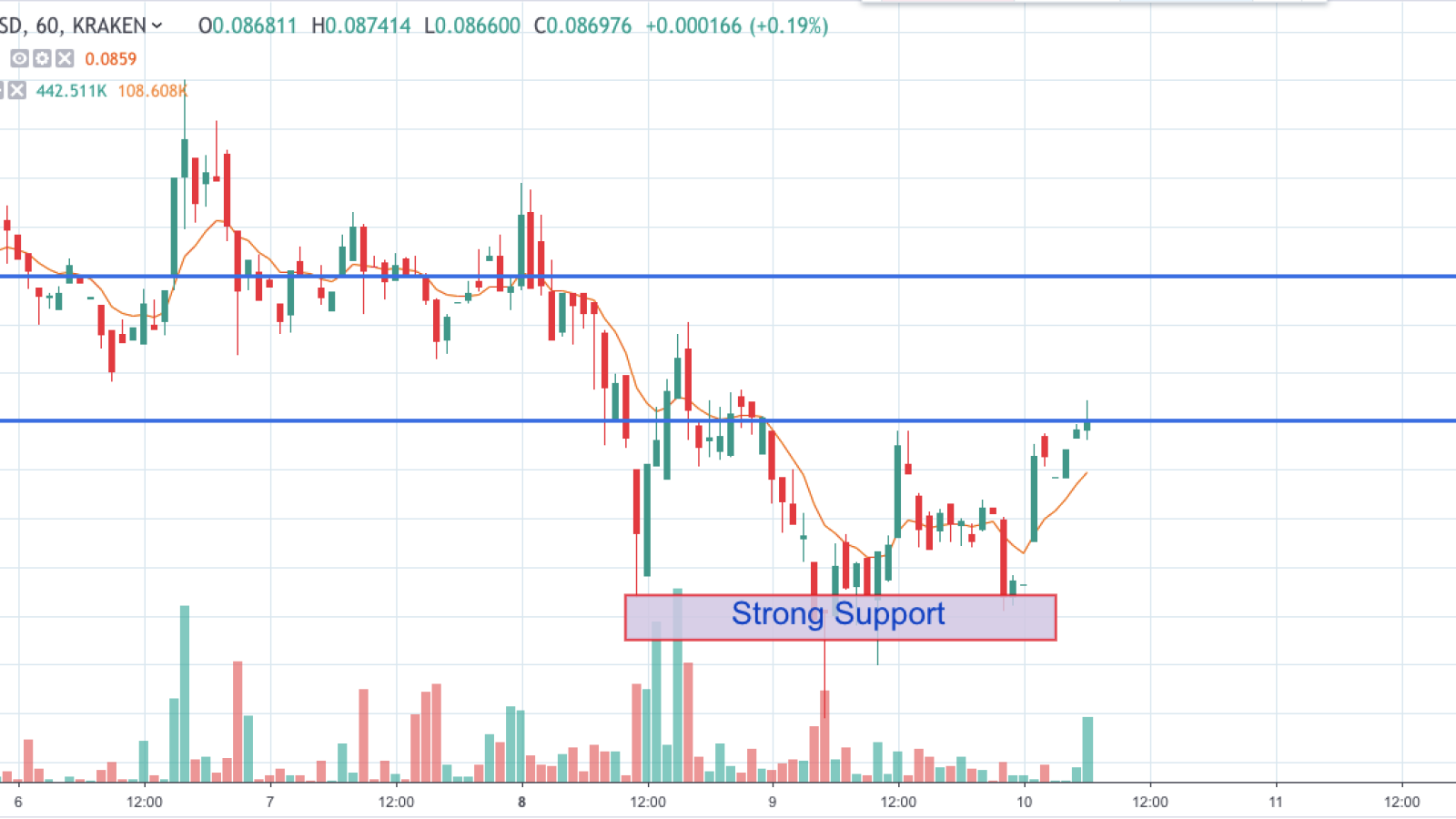 If the overall growth of the crypto market continues, the price of ADA can come back to its previous highs of $0.09 and above.
The price of ADA is trading at $0.087 at the time of writing.