The cryptocurrency market lost a whopping $10 bln in a snap after it was revealed that cryptocurrency exchange Bitfinex masked its missing funds with the help of its Tether reserves. Bitcoin and major altcoins are currently in the red.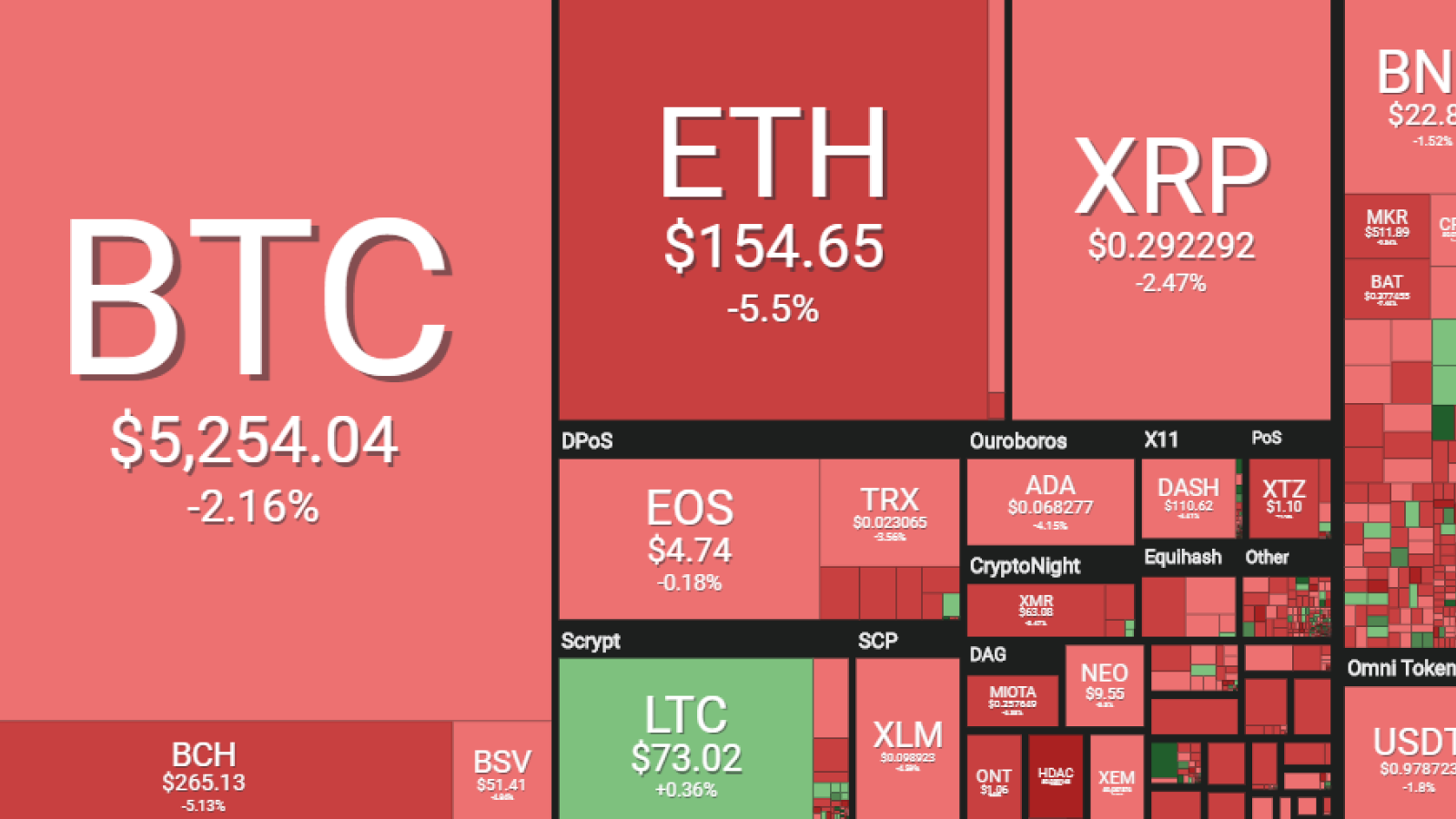 An $850 mln cover-up
On Apr. 25, New York Attorney General Letitia James revealed that the exchange Bitfinex lost a startling $850 mln that were handled to payment processor Crypto Capital and covered the loss with its Tether reserves. James claims that she obtained a court order that requires iFinex, the Hong Kong-headquartered company that owns Bitfinex, to stop transferring USDT funds to the exchange's bank accounts.
Bitfinex's response
Bitfinex swiftly issued a statement, calling the AG's decision 'a gross overreach.' The embattled exchange is planning to fight the court order. The $850 mln that was allegedly replaced by Tether was never permanently lost, Bitfinex states. They are currently working to get back their 'seized and safeguarded' funds from Crypto Capital.
'Bitfinex and Tether have been fully cooperative with the New York Attorney General's office, as both companies are with all regulators. The New York Attorney General's office should focus its efforts on trying to aid and support our recovery efforts,' Bitfinex claims in its statement.
Yet another controversy
The close ties between Bitfinex and the stablecoin operator have been a controversial subject in the cryptocurrency space for a long time. The explosive June report suggested that Tether was responsible for artificially pumping the price of Bitcoin. However, the findings were eventually put into question.
Even though NY AG states Bitfinex & Tether engaged in fraud, the key accusation hurled at them in 2018 (ie. printing unbacked tethers) was seemingly false.

The issue is not printing tethers to manipulate bitcoin, but Bitfinex having funds "stolen" and then using Tether's funds.

— Alex Krüger (@krugermacro) April 26, 2019