On Tuesday, Feb 12, Bitfinex exchange tweeted about the end of the trialling period for its Bitfinex app, which had been in private beta testing mode since autumn 2018. The team reports that they had taken in customer feedback and fixed all bugs, turning the app into the new version of its older self. The app has now been launched.
Trade seamlessly on the go with the brand new, full-functionality Bitfinex app.

Visit your App Store to get started today.https://t.co/gqsoL7qfxo pic.twitter.com/pOQY7O3liW

— Bitfinex (@bitfinex) February 12, 2019
Who the app is for
The new app by Bitfinex is for crypto investors and traders. The exchange claims that this is going to offer a whole lot of new features and functions to customers. For better protection, the creators have built in biometric identification. After certain feedback, the team changed the size of the fonts and improved the overall performance of the app.
The dev team promises to keep listening to customer feedback in order to continue improving the Bitfinex app in the future, as soon as any crucial bugs are reported, in order to provide the best trading experience for clients of the exchange.
The product is currently available on iOS.
The recent Bitfinex uphold
At the end of last week, on Saturday, Bitfinex tweeted about a sudden break in service due to certain technical issues. Trading was unavailable for several hours, but finally Bitfinex got operational again on the same day.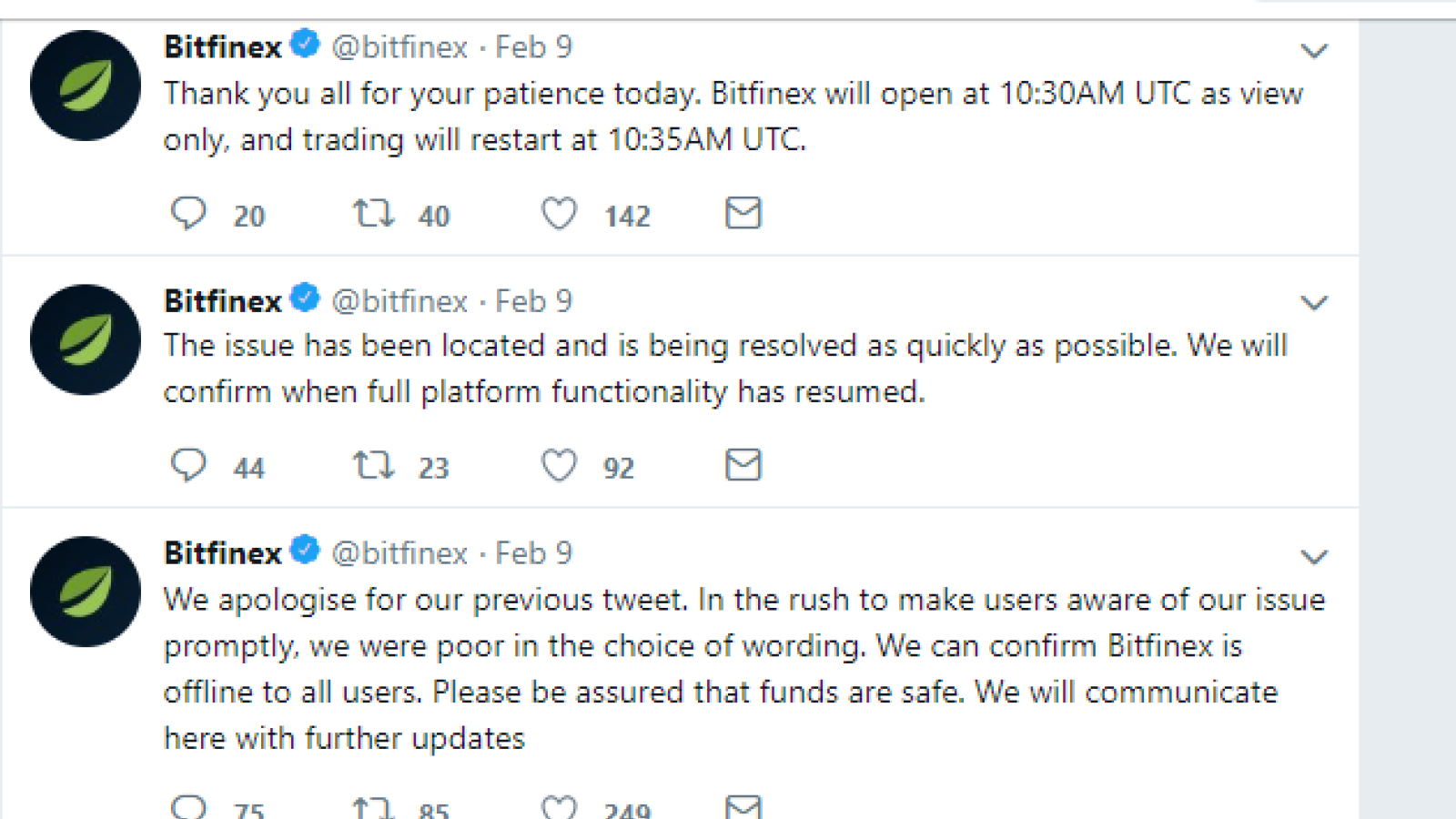 Technical support for the BTT airdrop
One more piece of good news having to do with Bitfinex is that during the weekend it announced taking part in the widely-expected BTT airdrop for TRX holders.
We are delighted to announce full support for the BitTorrent (BTT) Airdrop Program, available to all Tron (TRX) holders.

For more information, please visit: https://t.co/51cxnetRHn

— Bitfinex (@bitfinex) February 10, 2019
Other major exchanges, such as Binance, OKEx and Huobi, stated their intention to support the airdrop much earlier.