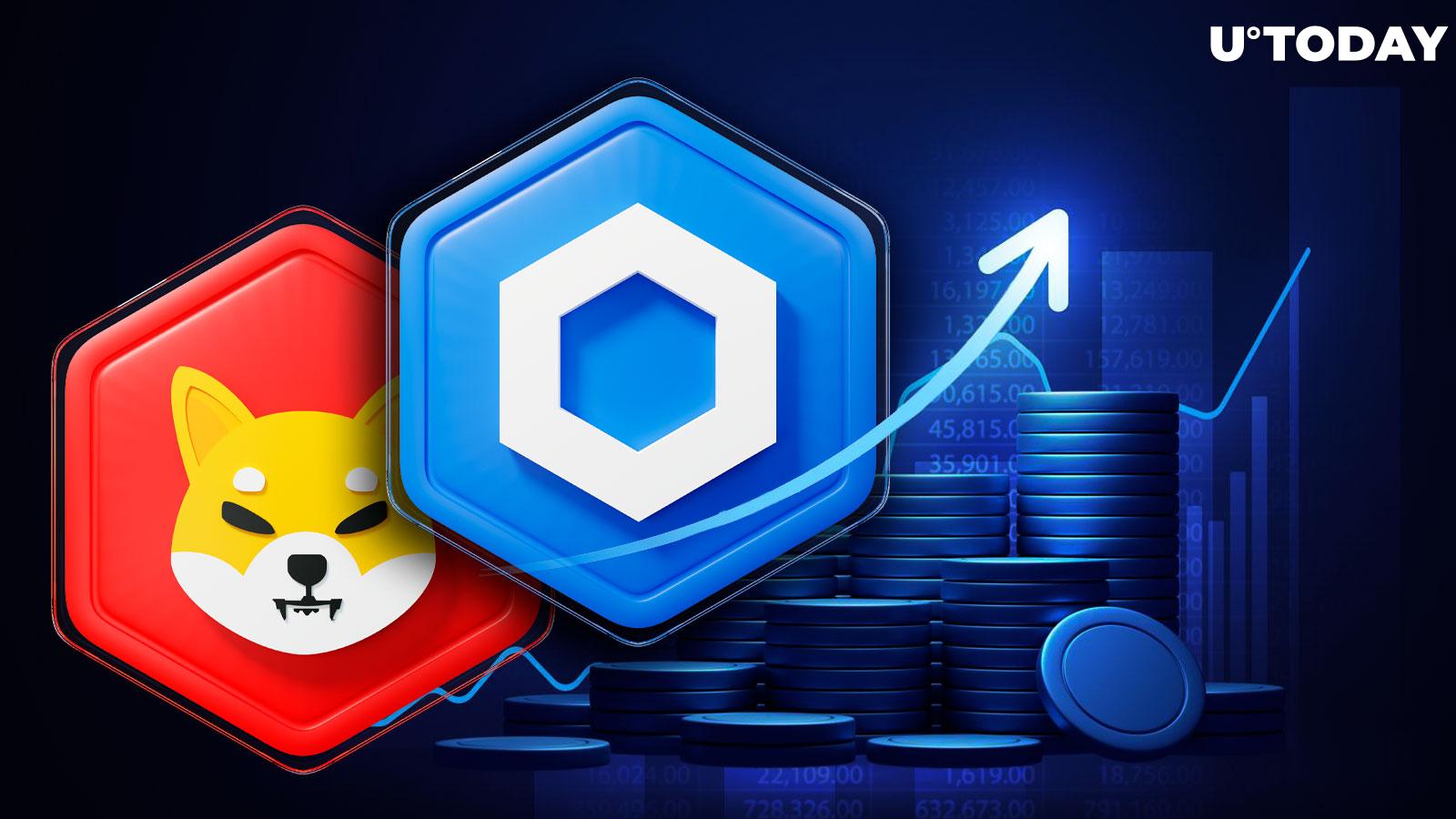 Cover image via www.freepik.com
Shiba Inu (SHIB), a formidable name in the world of meme coins, is now on precarious ground. Earlier today, it dropped below Chainlink (LINK) by market capitalization, according to data provided by CoinMarketCap.
Despite reclaiming its position above LINK today, the gap between the two remains narrow, and the second biggest meme coin is now on the cusp of dropping out of the top 20.
SHIB's fragile position
Shiba Inu and Chainlink exchanged positions briefly before SHIB edged back above, but the slender margin between them suggests a strong possibility for further displacement.
For context, Dogecoin, the largest meme coin, remains comparatively robust in ninth place, flaunting a market cap of $8.5 billion. Shiba Inu's market cap, currently at $4.268 billion, is not far from Chainlink's $4.252 billion, creating a competitive bottleneck. DAI, holding 20th place, has a market cap of $3.8 billion, hinting that SHIB's top 20 status is not guaranteed.
Shiba Inu enjoyed a remarkable surge in 2021, even temporarily climbing into the top 10 and exceeding Dogecoin by market cap. However, since its peak, its luster seems to have diminished.
Shibarium-related hype fades
Even with the anticipation and enthusiasm accompanying the launch of Shibarum's mainnet, Shiba Inu is struggling to maintain traction. The number of Shibarium transactions plummeted to 15K on Sept. 27, a sharp decline from its apex of over 200K transactions on Sept. 11. It signals that the initial excitement surrounding new developments in SHIB's ecosystem may not have translated into sustained interest or value retention.