The capitalization of cryptocurrencies "froze" at around $270 Bln, thanks to the growth of Ripple amid falling Bitcoin and some altcoins. The positive dynamics of the third largest cryptocurrency kept the market from falling, which could lead to the formation of another stage of sharp growth.
Currently, the asset is trading by 2% more compared to its yesterday position.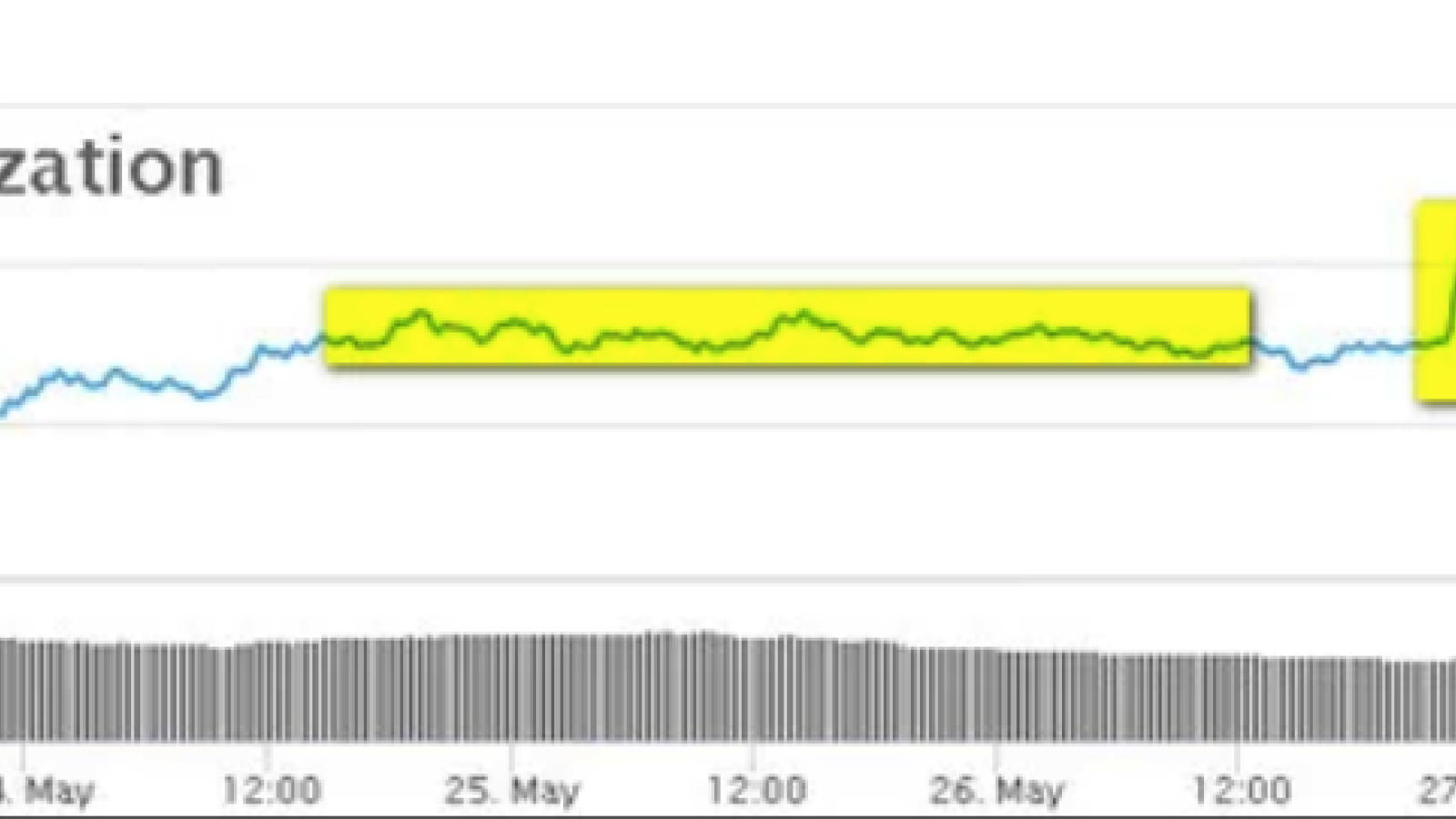 The current situation is precisely the same as the recent pattern of 'flat correction' at $250 Bln, which ended with a sharp price surge upwards.
Total Market Capitalization
Ripple growth is taking place due to a technical correlation factor; the altcoin is "behind" the general trend and should renew the annual maximums set in mid-May.
The reason for the rally was yesterday's information about the joining RippleNet the Goldman Sachs former executive director Brian Madigan, who worked at Blockchain.com until recently.
Even though, Ripple has grown 10% since the beginning of the year, it continuous lagging behind its large capitalized competitors - Bitcoin and Ethereum.
Besides the fundamental background, technical analysis also indicates further growth.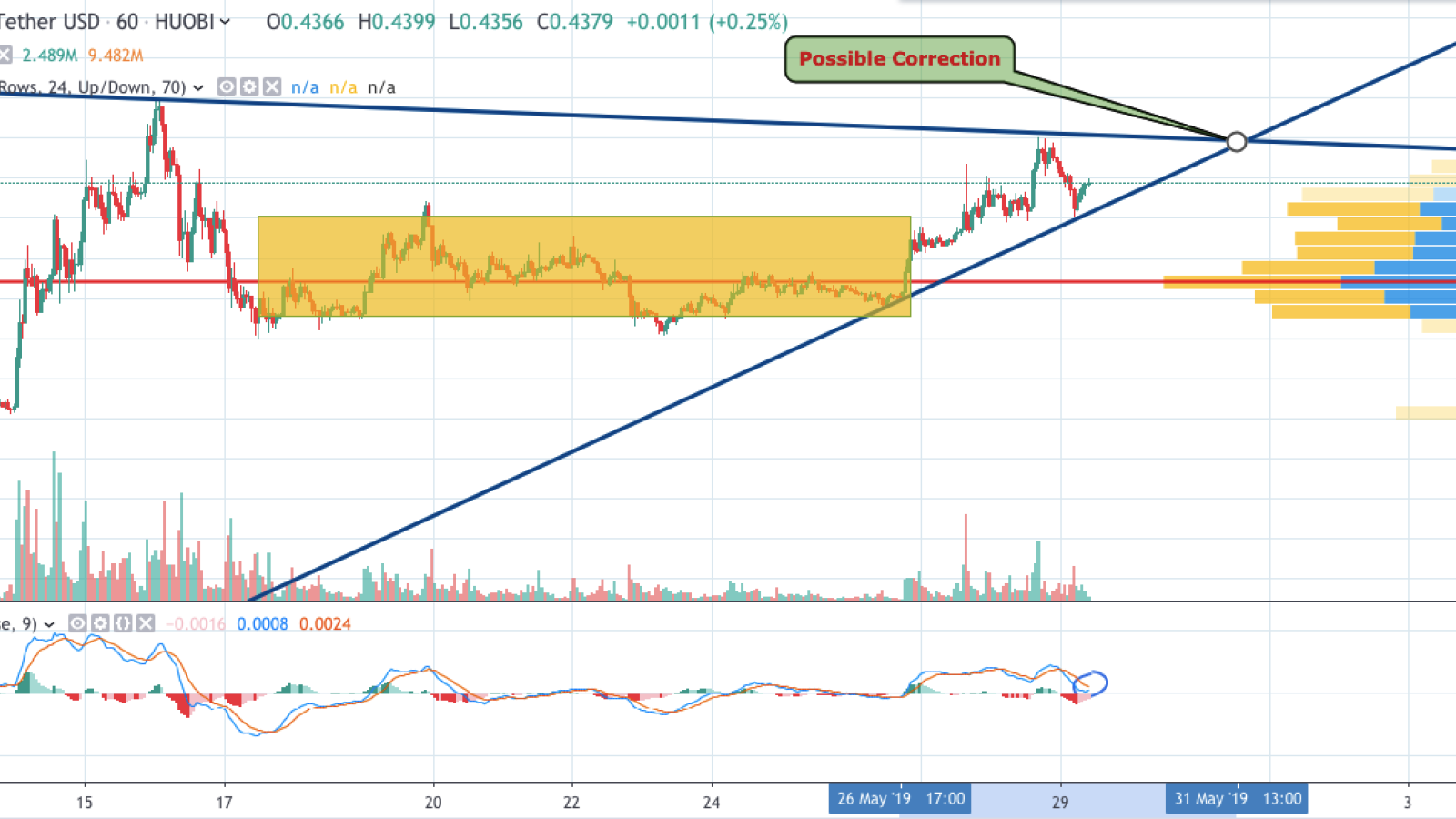 As we predicted in our forecast analyzing XRP, the price could get out from the $0.40 zone and raised to $0.43. As Ripple prefers not to follow the general market mood, the current level is not the peak, and the technical indicators back such a scenario.
Mainly, MACD has been bearish until recently; however, now it is about to change the trend completely. The increasing trading volume is another confirmation of the price rise.
Overall, traders should expect bullish dominance until the rate reaches $0.46; after that, a correction might happen due to profit fixation by buyers.
On the daily chart, the situation remains positive for Ripple.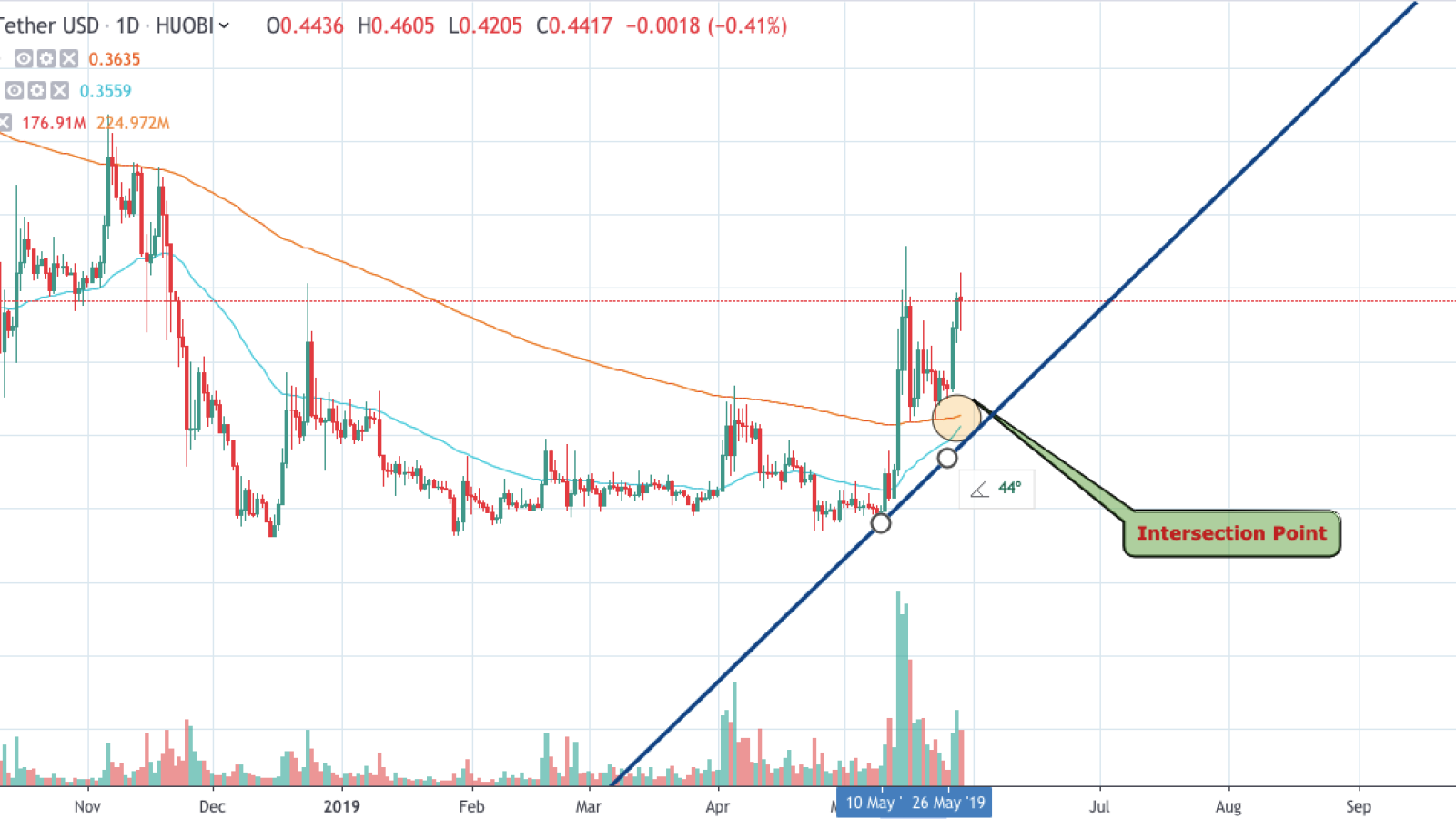 The coin is about to show explosive growth against the background of the 'Golder Cross'. Such a pattern happens when a 50-day moving average overtakes its 200-day MA. This sign indicates that the current average price is starting to exceed the average rate of the previous period.
During 2018 the XRP 'Death Cross', was recorded in April 2018 when the 50-day MA fell below the 200-day MA. Over the next two months, the price of altcoin fell by 72.82% from $0.92 to $0.25.
If such a scenario comes trues, the psychological $0.5 mark will be achieved in the mid-summer 2019.
The price of XRP is trading at $0.4429 at the time of writing.