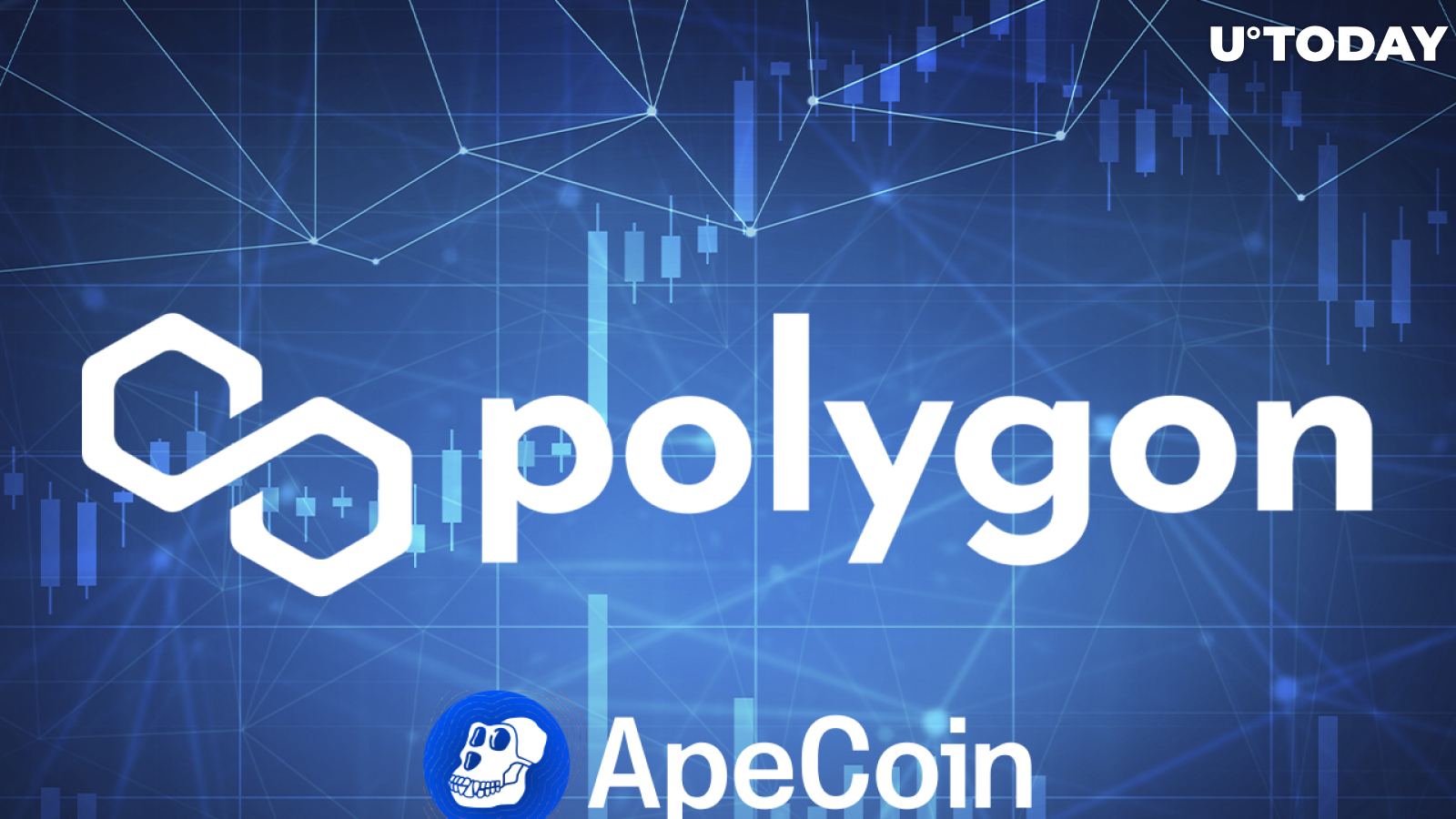 Cover image via stock.adobe.com
Layer 2 scaling platform Polygon now supports ApeCoin, making it available to more than 19,000 decentralized applications (dApps) and games across the board.
gm @apecoin?#ApeCoin is now available for 19,000+ dApps and games on the #Polygon ecosystem!? pic.twitter.com/OJfKGuoOvT

— Polygon - MATIC ? (@0xPolygon) May 2, 2022
Following the historic NFT sale of Yuga Labs, the company behind the "Bored Ape" series of NFTs and ApeCoin said in a follow-up Twitter update: "This has been the largest NFT mint in history by several multiples, and yet the gas used during the mint shows that demand far exceeded anyone's wildest expectations. The scale of this mint was so large that Etherscan crashed. We're sorry for turning off the lights on Ethereum for a while."
It stated that ApeCoin might need to migrate to its chain to scale properly, as Ethereum was unable to handle the enormous buying volume.
As previously reported by U.Today, the sale of "Otherdeeds" NFTs in an online sale on April 30 raised roughly $285 million worth of cryptocurrencies. Only ApeCoin could be used to acquire "Otherdeeds," which could then be exchanged for plots of virtual land in a future Bored Ape-themed Metaverse called "Otherside."
Otherdeeds were available for 305 ApeCoin each and were accordingly sold out, as the firm reported in a tweet. Within 24 hours of the historic NFT mint, Apecoin, the token underlying the Bored Ape Yacht Club-inspired DAO, plummeted.
APE is now trading at $15.39 on CoinMarketCap, after sliding to lows of $14.21 on May 2. APE is now the 30th most valuable asset by market capitalization, with all-time highs reaching $40 on March 17.
Polygon recently announced that it has hit a new adoption milestone with more than 19,000 decentralized applications (dApps) running on its network, a 500% increase from 3,000 dApps in October, per Alchemy data.
According to the Layer 2 scaling platform, its PoS now has well over 8,000 monthly active teams, up from over 6,000 in January and just a few thousand in October. Polygon also claims that its PoS has completed over 3.4 billion total transactions, with over 135 million unique user addresses and more than $5 billion in assets protected.