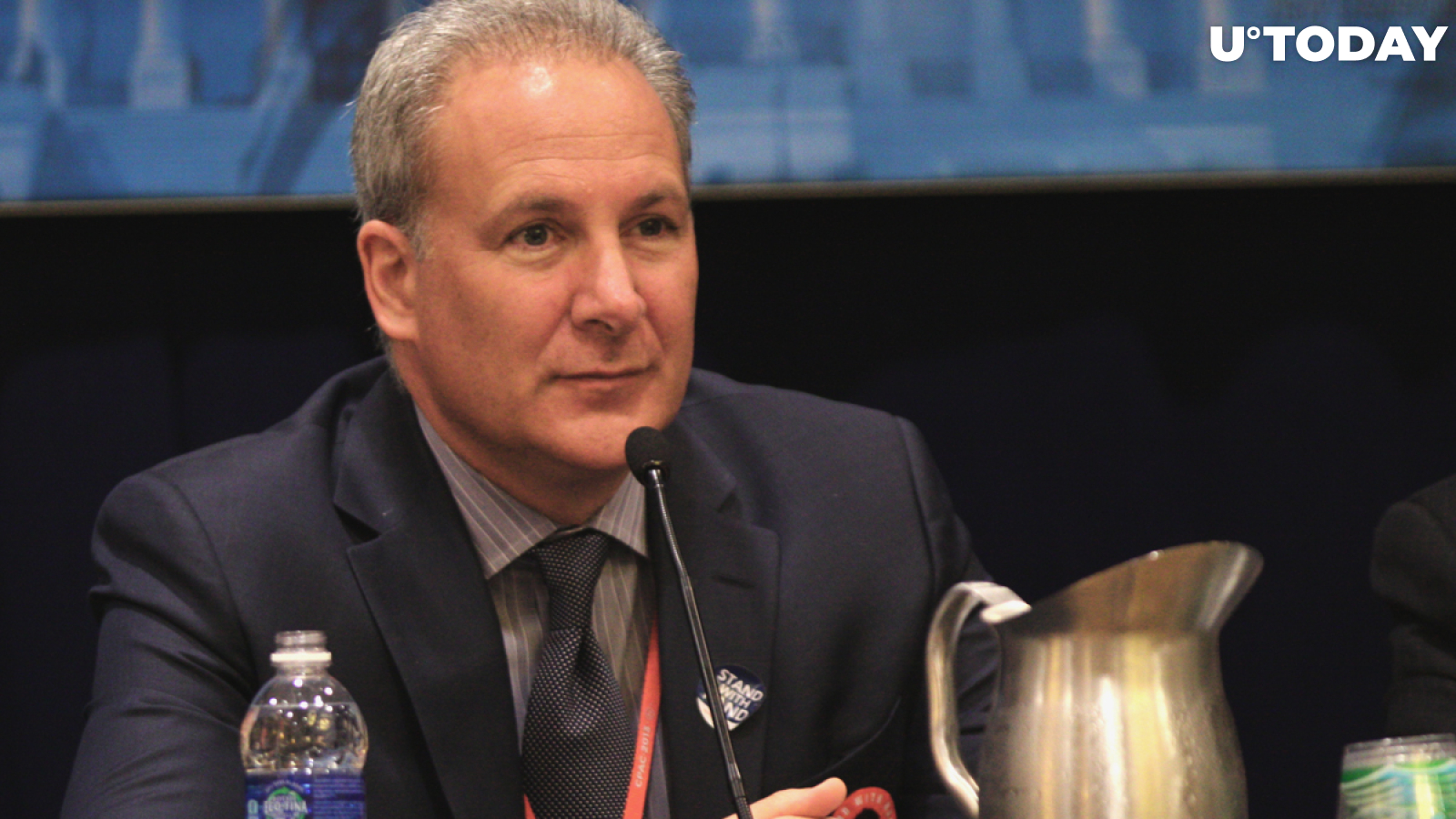 Cover image via www.facebook.com
Euro Pacific Capital CEO Peter Schiff is not getting tired of lambasting Bitcoin. This time around, he calls the biggest cryptocurrency a "Ponzi" that is running of buyers.
Schiff hurls new insults at Bitcoin
The prominent gold bug recently lashed out at Morgan Creek Digital founder Anthony Pompliano who claims that Bitcoin is intended to serve the people, unlike fiat money that only serves governments that create them.
In his new Twitter tirade, Schiff pointed to the fact that Bitcoin is yet to reach mainstream adoption as a currency, which makes Pompliano's "irrelevant and premature."
When Pompliano replied that Bitcoin is now a more popular currency than gold, Schiff reiterated his earlier words that BTC can only be considered a speculative asset, not a real currency.
Moreover, the relentless Bitcoin hater said that the popularity of the top cryptocurrency was waining, and it was struggling to find new buyers "to keep the Ponzi going."
It's popular as a speculative asset, not as a currency. And its popularity there is no longer growing. Look at google trends. Running out of new buyers to keep the Ponzi going.

— Peter Schiff (@PeterSchiff) December 12, 2019
As reported by U.Today, Schiff is certain that Bitcoin is "a pump-and-dump scheme", and deep-pocketed whales are the ones who pull all the strings.
Bitcoin's third decade
VanEck's digital asset director Gabor Gurbacs confronted Schiff, saying that his argument would have been valid if Bitcoin had existed for thousands of years. However, according to Schiff, Bitcoin is unlikely to survive the next decade.
No way Bitcoin will be around that long. Let's see if it survives the next decade.

— Peter Schiff (@PeterSchiff) December 12, 2019
Schiff's view on the future of Bitcoin is diametrically opposite to that of Deutsche Bank analyst Jim Reid. In his "Imagine 2030" study, Reid opined that crypto was on the verge of its breakout decade as fiat currencies were becoming more "fragile."