Yesterday, more than 1.4 trillion Shiba Inu tokens were sold off by large investors, as reported by crypto intelligence portal IntoTheBlock. The sell-off was triggered by a false report that the U.S. government was selling confiscated Bitcoins, leading to panic among trading firms and causing the crypto market to crash.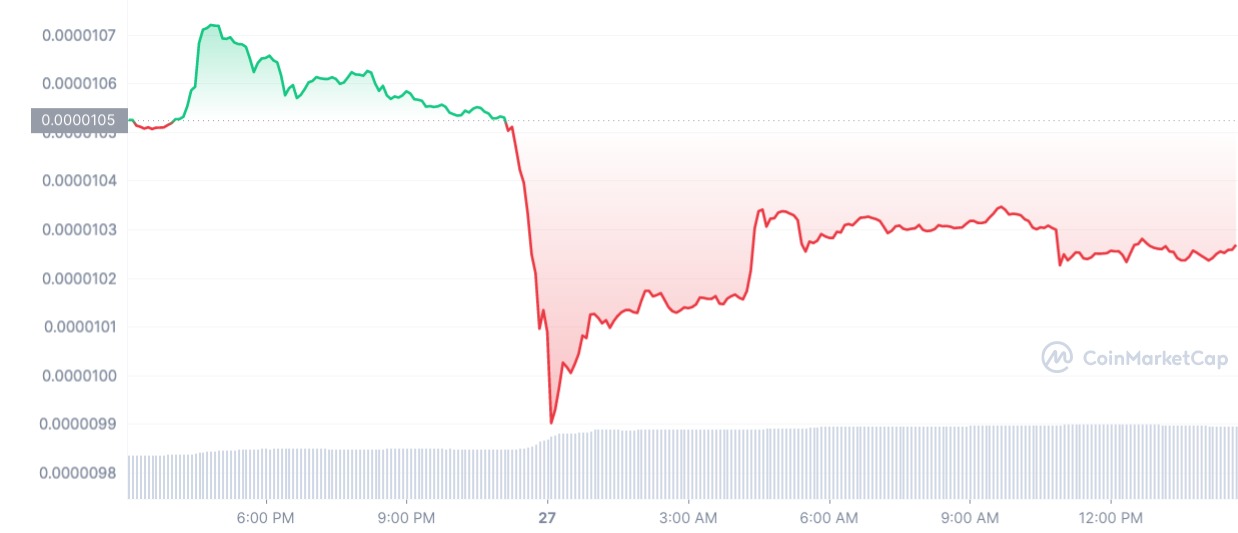 The sell-off came at a time when the gap between large purchases and sales was only 26.1 billion SHIB, indicating that yesterday would have been a more bullish day for investors. However, the token's price dropped by 8% within an hour, which acted as a trigger for the sell-off.
Bears rule Shiba Inu
The price action of the Shiba Inu token remains under bearish dictates. The current ratio of sellers vs. buyers is also not in favor of the token, with 130 sellers for every 121 buyers. It is important to note that only addresses that have traded at least 1% of the total SHIB trading volume are taken into account when determining this ratio.
It is uncertain how the Shiba Inu token will perform in the future, but the false report that caused the recent sell-off highlights the importance of staying informed and cautious on the crypto market. It remains to be seen how the market will react to this sell-off, and whether or not it will recover at least to last week's levels.