OKEx, the second largest exchange by daily trading volume, has just debuted margin trading for Bitcoin Cash (BCH). Traders will be able to place orders with a 1:3 leverage ratio.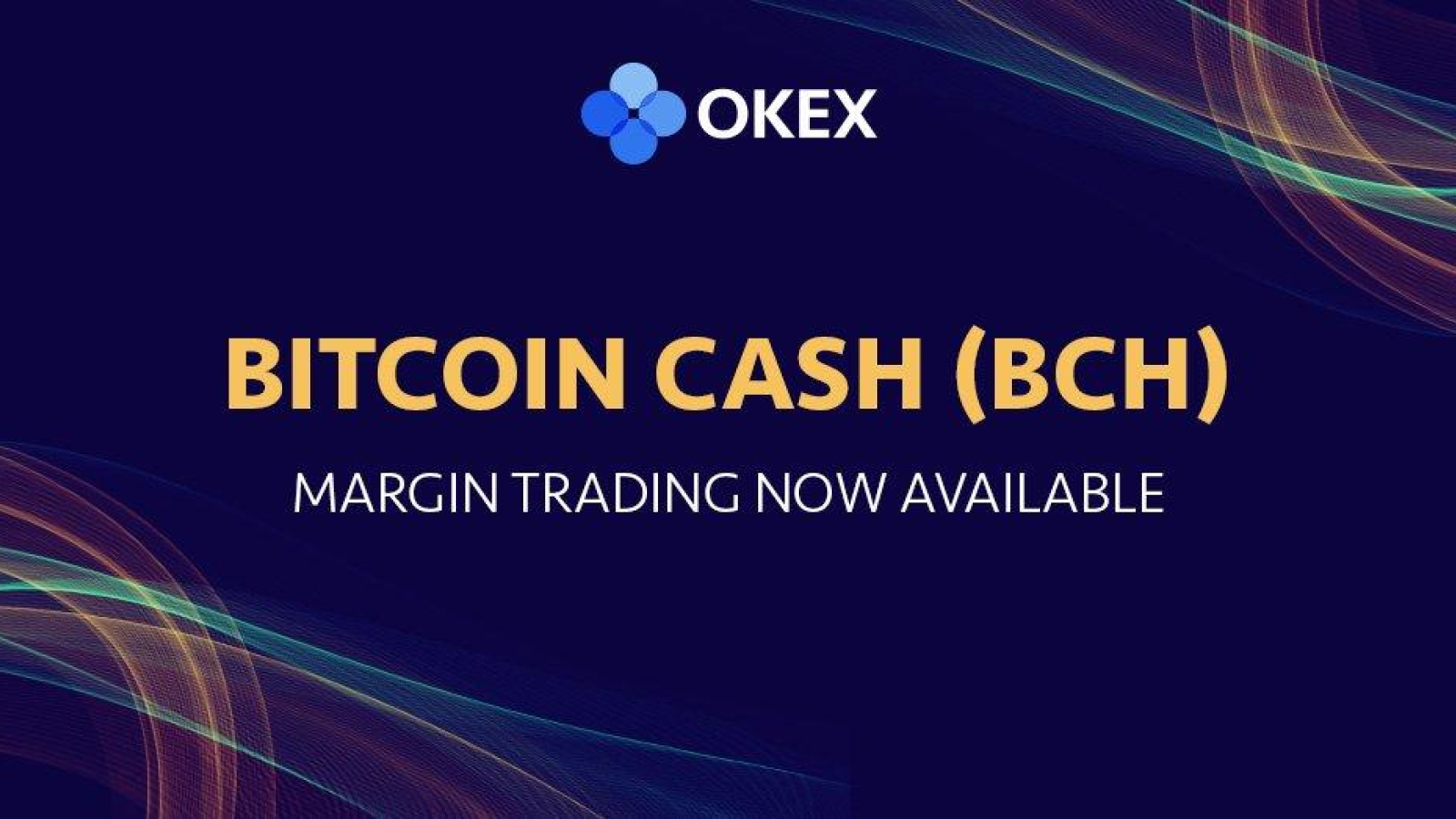 Ensuring a better trading experience
Starting from Jan. 8, two spot margin trading pairs will be available on the OKEx exchange – BCH/USDT and BCH/BTC. In order to improve the trading experience, they've also increased borrowing limits for all available assets.


On top of that, the Bitcoin's little brother is now supported by OK PiggyBank, a lending platform for margin traders that went live on Nov. 24. The launch of the OK PiggyBank also coincided with several changes of margin trading rules (emanating interest on a daily basis and updating the interest rate on an hourly basis). OK PiggyBank was officially launched on Dec. 26 with seven available altcoins after successful completion of the testing stage.
The caveats
OKEx traditionally warns its clients that engaging in cryptocurrency trading is a risky business (especially, when margin trading is concerned). As U.Today explained earlier, margin trading is exclusively for seasoned traders given that you are constantly walking on thin ice.

The above-mentioned 1:3 leverage ratio is insignificant in the traditional market, but one has to take into account the extreme level of volatility when trading digital assets. Subsequently, you may lose your funds and will be forced to pay back the borrowed money along with the interest.

The volatility talks are especially true as long as Bitcoin Cash is concerned. The currency's price has been in the death spiral ever since the November's split. Bitcoin SV (BSV) didn't fare any better – it has recently fallen to tenth place, being replaced by Tron (TRX).