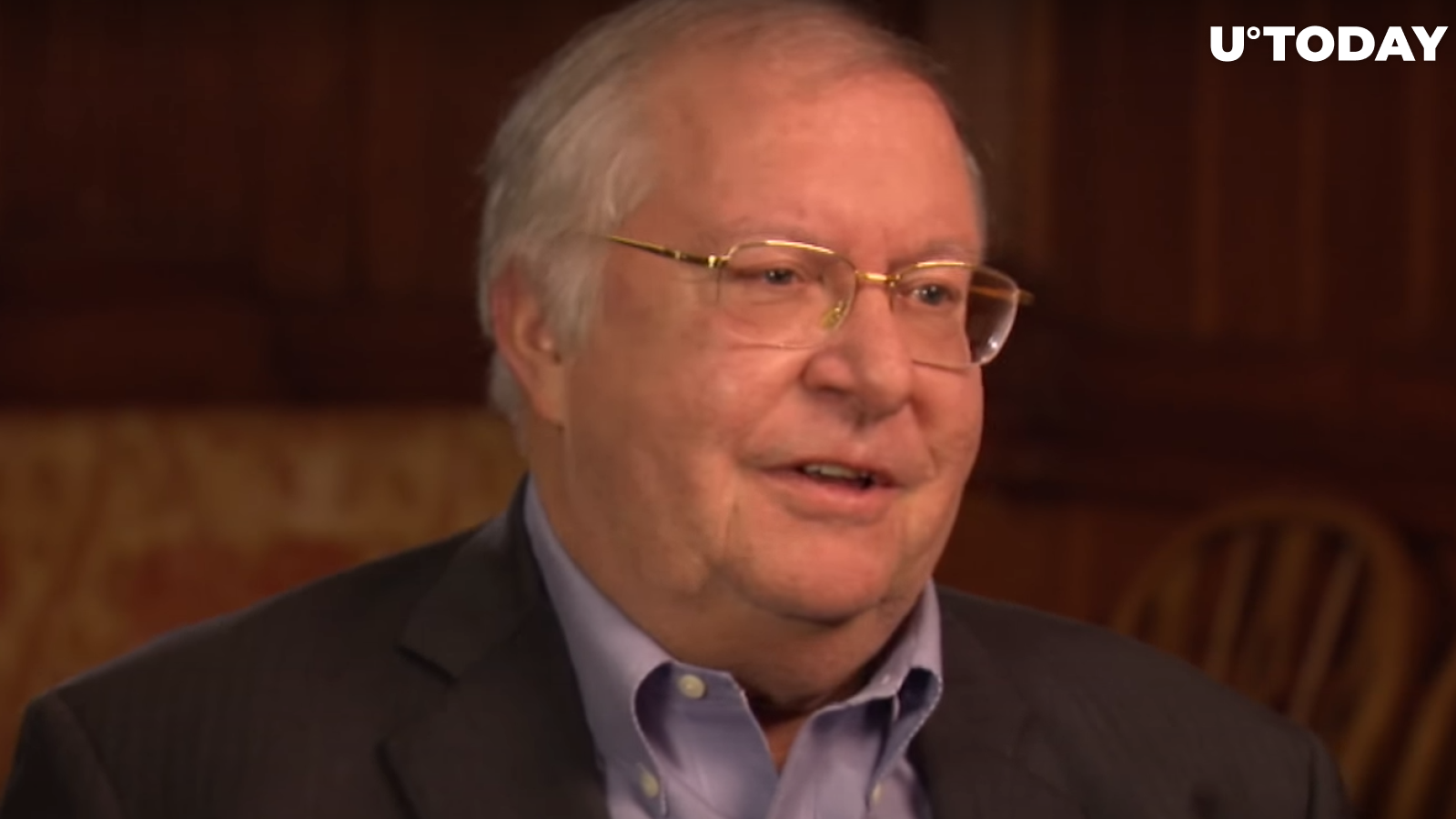 Cover image via www.youtube.com
Miller Value Partners founder Bill Miller said that he was still bullish on Bitcoin during a recent episode of the FutureProof webcast that was covered by Seeking Alpha.

According to the investor, Bitcoin is now the safest it has ever been now that its price is range-bound above $9,000:
At the current price, at the high $9,000s, I think it's much safer than where it has ever been before.
From an observer to a believer
Miller, the hedge fund veteran who was the former CIO of American investment management behemoth Legg Mason, was an early Bitcoin adopter who first got into crypto when BTC was trading at just $200.
During today's conversation, he revealed that he hadn't sold any of his coins whose average purchase price is $300.

Back in January 2019, he told CNBC that Bitcoin, as an 'interesting technological experiment,' could be 'worth a lot' or plunge to zero after the December 2018 crash to $3,100.

Now, he appears to have transitioned from an observer into a believer, claiming that he feels optimistic about the future of the leading cryptocurrency.
After turning his five percent Bitcoin allocation into 50 percent of his fund's assets, he now doesn't see a reason why investment advisors wouldn't recommend their clients to put at least one percent of their net worth into crypto.
'Turbo-charged gold'
In the meantime, Galaxy Digital CEO Mike Novogratz, who also joined the webcast as a panelist, called Bitcoin 'turbo-charged gold.'
As reported by U.Today, Novogratz considers gold and its digital version the 'easiest traders' amid egregious money printing.