Grayscale Investments, the leading cryptocurrency asset manager, has published its Q3 report where it highlights new fundraising records, according to a press release that was shared with U.Today.
Despite Bitcoin ending the third quarter with an ugly red candle on its monthly chart, these four months turned out to be a huge success for Barry Silbert's venture.

Shattering records
The company, which boasts ten crypto-related products, has managed to rake in a staggering $254.9 mln compared to $84.8 mln it raised during Q2, meaning that its inflows experienced a three-fold increase quarter-over-quarter. This is the highest level of demand their products have ever seen.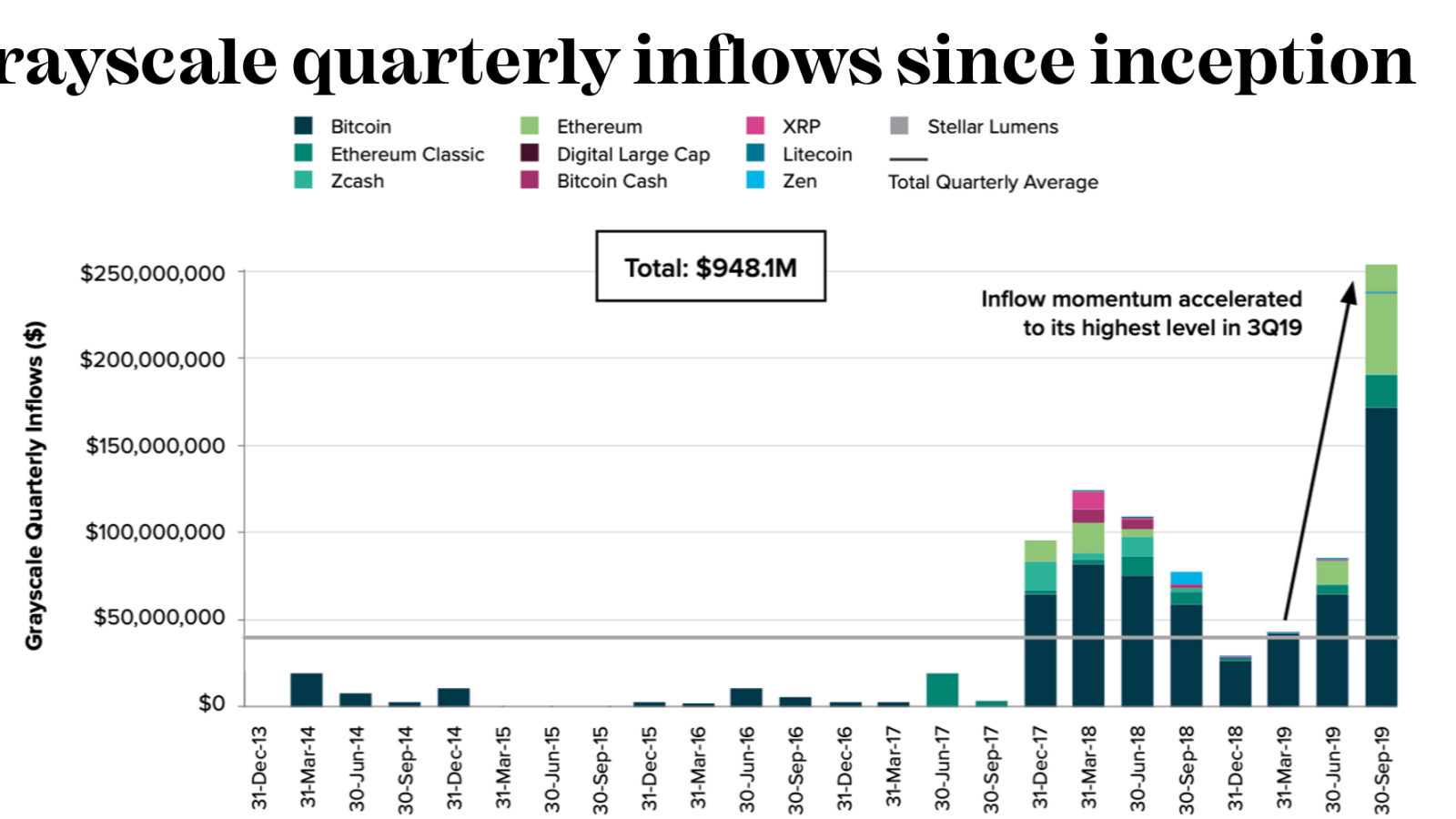 Unsurprisingly, Grayscale Bitcoin Trust (GBTC) had the biggest chunk of the pie with $171.7 mln in inflows. This is also a new record for the trust that was founded back in December 2013.

Meanwhile, Grayscale's Ethereum and Ethereum Classic trusts have managed to collectively pass the $100 mln mark this year.


Institutional demand is here
The underwhelming launch of Bakkt raised many questions about whether institutional money was really here for Bitcoin. Yet, the above-mentioned report shows that institutional investors (primarily hedge funds) are responsible for 84 percent of investment capital, which proves that they are indeed keen on crypto.
In other news, Grayscale Investments has recently obtained FINRA approval to list its cryptocurrency index fund on OTC markets.

Are institutional investors interested in Bitcoin? Share your take in the comment section!