Forbes contributor Clem Chambers claims that Bitcoin is gradually ceding ground to gold in his recent analytical article. He also voices his bullish Bitcoin price prediction, declaring the end of the onerous crypto winter.
More than a buzzword
Chambers points out that gold has remained the best option for a store of value for a long time. For many investors, it serves as a hedge asset against equities. However, there is a brand-new asset class on the block: Bitcoin (pun intended).

A quick look at Google Trends shows that the interest in Bitcoin has skyrocketed over the last few years. While it's far below the 2017 level (when Bitcoin hit its current ATH), it is still almost on par with gold in terms of popularity in the US.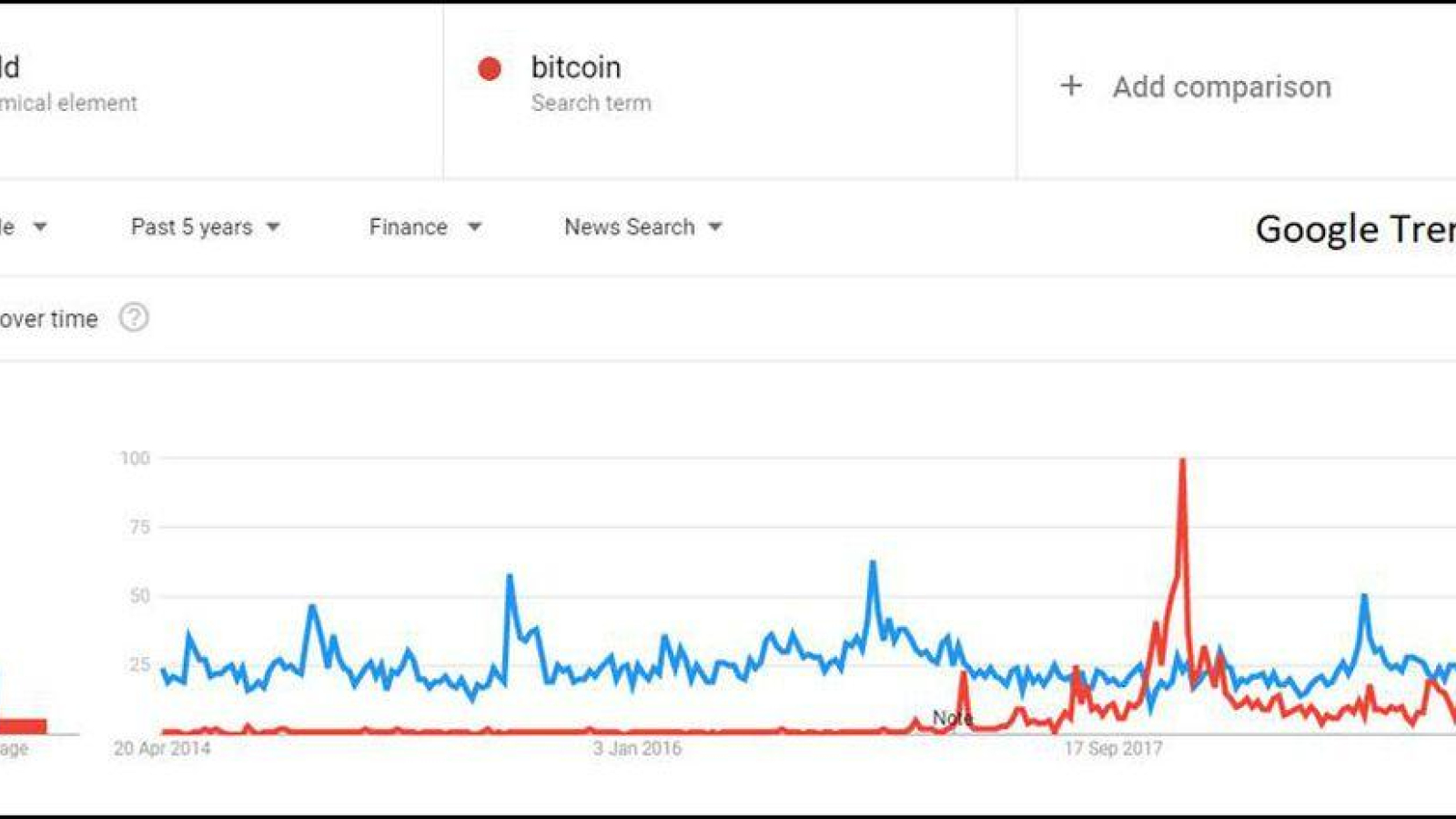 Don't mind the numbers
There is a world of difference between the market cap of gold and Bitcoin ($5 trln and $0.09 trln respectively). However, one should keep in mind that gold has been around since ancient times while Bitcoin is a nascent asset that is only transitioning into its stage of adolescence. Bitcoin is a serious contender to occupy a huge chunk of the market that is dominated by gold.
Crypto winter is over
Since Bitcoin's rapid surge at the beginning of April, everyone has been overly optimistic about its nearest future, with trading legend Peter Brandt assuming that BTC could be on the verge of a new parabolic phase.

Chambers is certain that $6,000 is an 'easy target' for Bitcoin while $10,000 is definitely not out of reach in 2019.
"Open bank vault with golden walls and gold stacks. 3D Render" image by 123rf.