Over the past 24 hours, Ethereum (ETH) has managed to surge by a whopping 13.65 percent while the whole market remains in the green. The third biggest coin by market capitalization is currently on the cusp of breaching the $120 mark.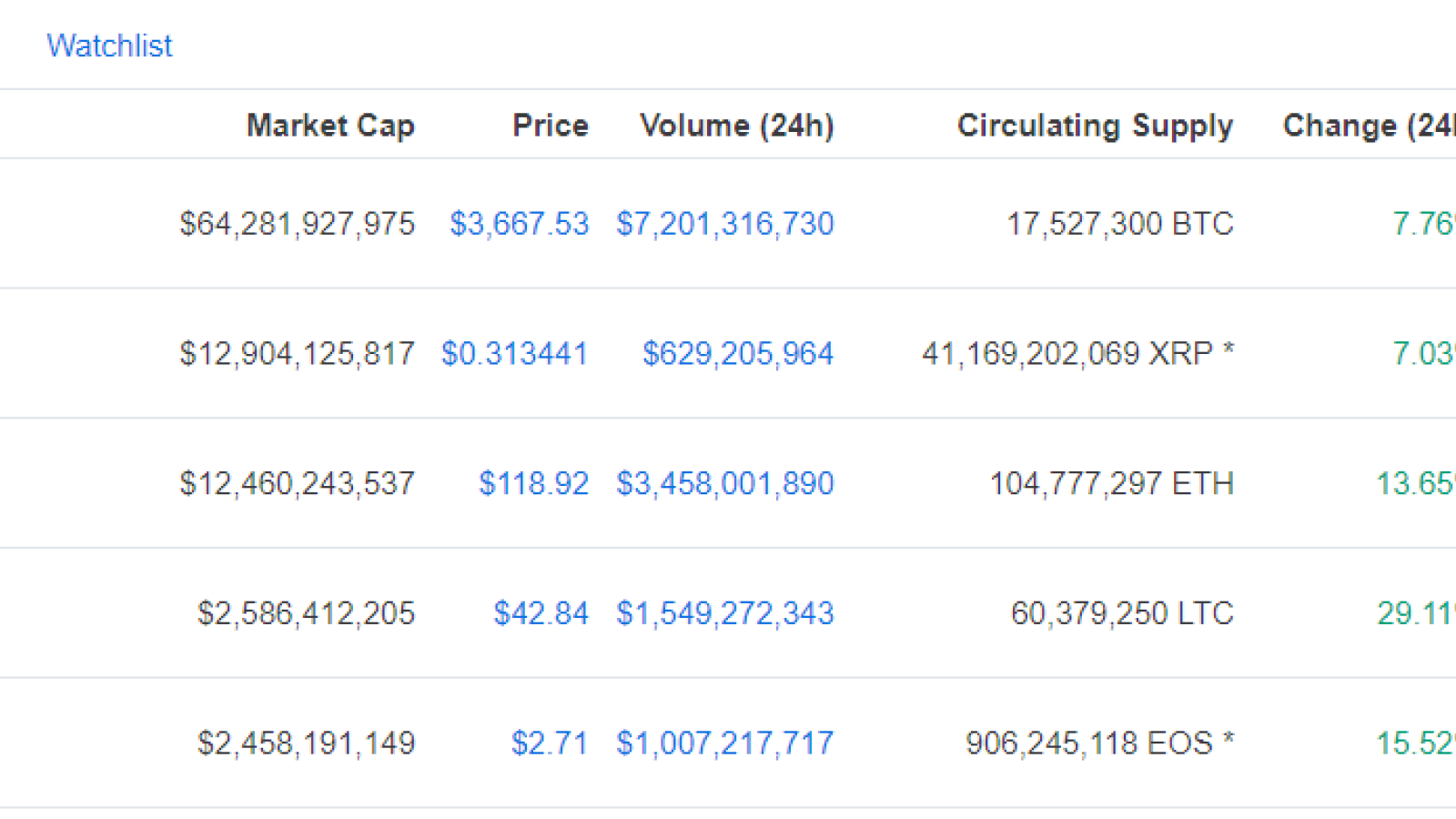 ETH to test $120
At press time, ETH is sitting at $118.92. However, the O.G. cryptocurrency is poised for more gains after this correction given that the asset is still severely oversold. Previously, ETH was predicted to fall back in the double-digit territory, refreshing its last year's low when the coin fell to $80.

After reaching its ATH of $1,417.38 in January, ETH has been in the bloodbath. Notably, anything below the $200 mark was perceived as a disastrous scenario back in September, but now the community celebrates at least a minor pullback after an underwhelming start in 2019.
A flash in the pan?
While the whole CMC top 10 is witnessing sizeable gains, it's yet to be seen whether this corrective rally has legs. Bitcoin is currently trading at $3,667.53 after a 7.76 percent spike, but it's a far cry from its resistance level of $4,000 (BTC hasn't touched it for several weeks).

Meanwhile, Litecoin (LTC) turned out to be the best-performing asset form the pack with a 29.64 percent increase at press time. Its looming MimbleWimble partnership was obviously the main catalyst for the surge.