Data provided by CoinGlass crypto analytics platform shows that over the past four hours, the total amount of positions worth $71.40 in Ethereum (approximately 25,440 ETH) has been liquidated across multiple crypto exchanges.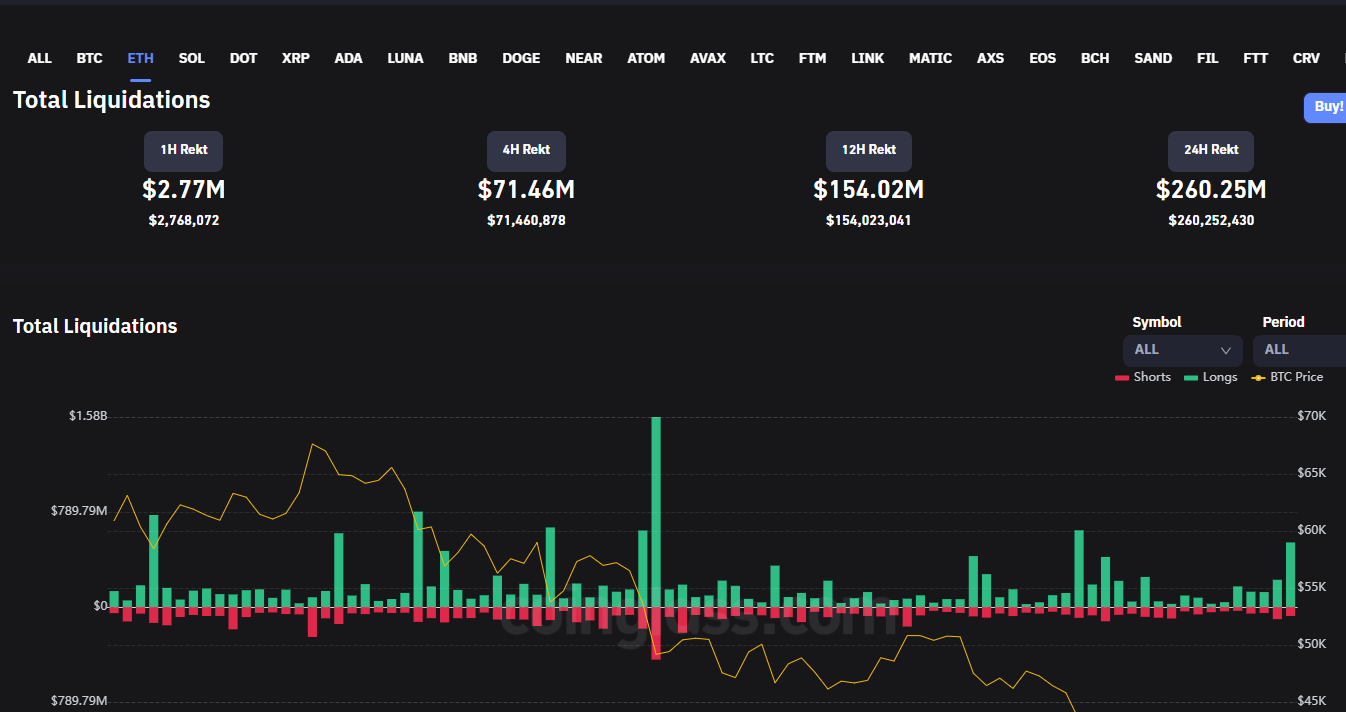 The liquidations began as the Ethereum price, following Bitcoin, started plunging and fell to the $2,793 level at press time. This is the lowest price mark for the second-largest cryptocurrency since September 2021.
In the past 24 hours, ETH has lost over 11% of its market value.
As reported by U.Today, over $353 million in cryptocurrencies were liquidated as Bitcoin plummeted from the $42,000 level to $38,000 earlier today. On Jan. 20, ETH was trading at $3,170, per data provided by the CoinMarketCap service.