Blockchain gaming project Enjin can now boast a high-profile partnership with Microsoft Azure. The cloud service of the tech behemoth relied on Enjin's technology to create Azure Heros, a reward system for active community participants.
"Microsoft and Enjin have collaborated in a local pilot to create a blockchain based recognition programme. The Azure Heroes badgers were created in a number of original and unique designs which have been tokenised into a digital asset on the Ethereum public blockchain," the announcement states.
Those who make a valuable contribution to the community can be rewarded with digital badgers from several categories. These are non-fungible tokens (NFT) that remain unique to their owners (similarly to projects in the likes of CryptoKitties and Decentraland).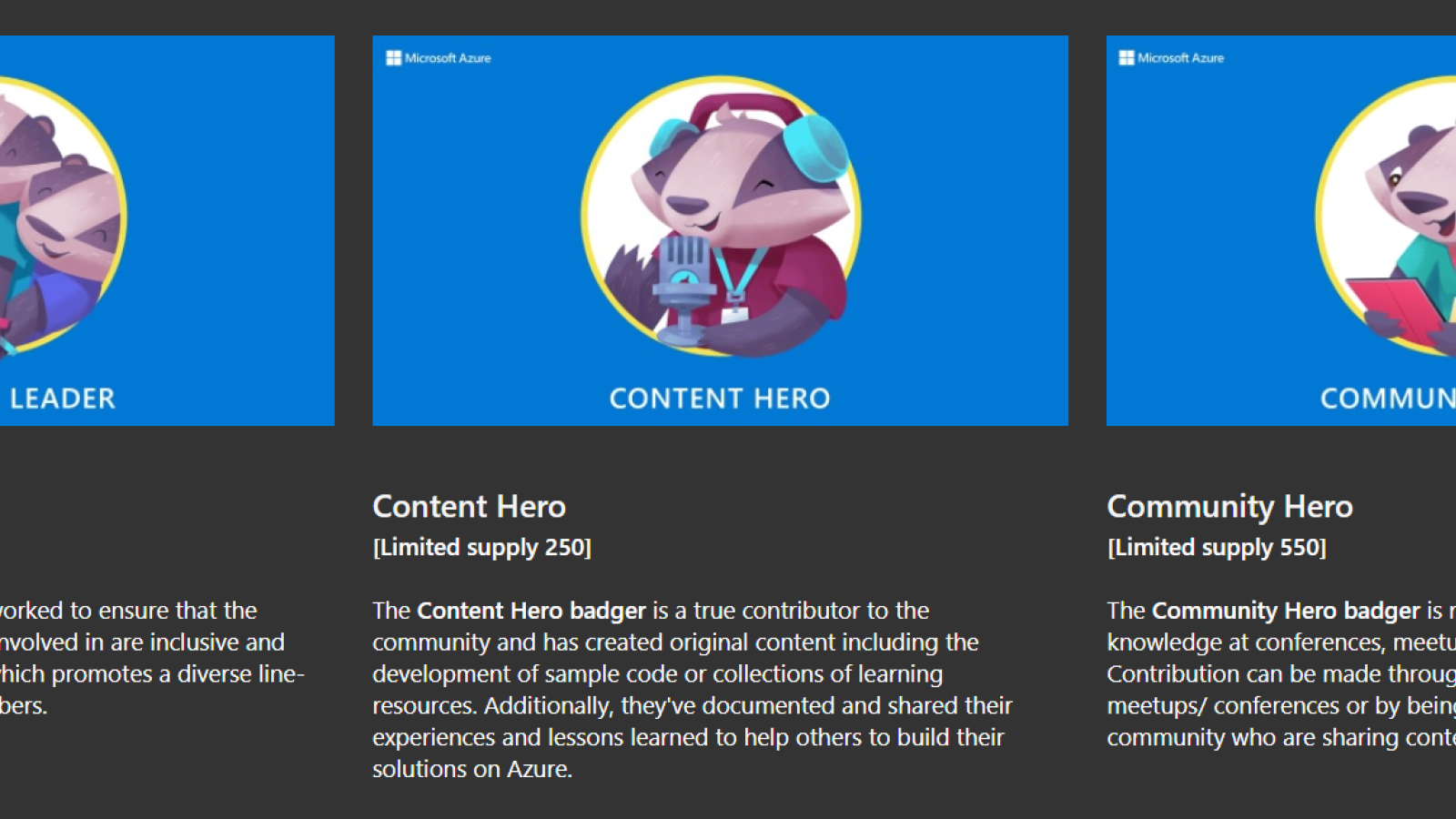 First, you need to submit your candidacy in order to be recognized as a "community hero." After the vetting process, some useful community members will be able to receive their digital badger by simply scanning a personalized QR code.
One has to download the Enjin wallet in order to store received badges that can be later transferred to any Ethereum address or destroyed.
This is not Azure's first foray into the industry. As reported by U.Today, the major cloud computing platform debuted a blockchain development kit in partnership with America's largest bank J.P. Morgan.